UV Race: "Homo" Review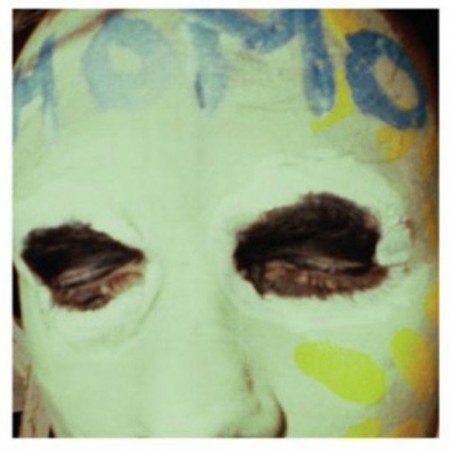 Melbourne rockers the UV Race released their sophomore record Homo over three months ago – and despite reviews that are both lackluster as well as glowing, the band has steadily gained steam in the hype-world's consciousness since.  And while the raucous septet might not be to everyone's taste, for anyone who can appreciate a good post-punk/garage stew, Homo should be to your liking.
It's been said numerous times already but the most obvious reference point for Homo's sound seems to be early eighties The Fall.  The UV Race's slapdash approach to repetitive song structures as well as overlapping sing-speak vocals definitely recall the British post punk legends – most particularly in the wobbly keyboard cadences of ""Burn That Cat" and "Inner North."  Despite his Australian accent, lead vocalist Marcus Reichsteiner even occasionally sounds like Mark E. Smith, particularly when sarcastically damning Melbourne's "arty" scene by screaming "too much culture," which sounds a lot like something Smith would do.
But Fall signifiers aside – the UV Race are far from just an overly derivative one-off.  The band weds its post-punk eclecticism to the tradition of hard, fast, and sloppy garage punk which balances their sound nicely between art rock and fun (ok, it tips the balance much further towards fun but still).  UV Race also occasionally dips into psychedelia with the Velvet-esque "Nazicistic" as well as acid folk ""Always Late."
With each new level to their multifaceted sound, Reichsteiner largely keeps his deadpan vocals fairly consistent – though he occasionally relies on vocalist Georgia Rose's sweeter (but not that sweet) backup vocals for a touch of levity. In "Now" she even takes the reins completely giving that tune a far different sound than anything else Homo offers.  Despite the detours, Reichsteiner generally seems to be the group's established frontman and his caustic wit and sort of careening swagger give Homo its longest lasting impression.
It's a good impression – the kind associated with a band that is still sort of figuring things out while having a lot of fun doing it.  Homo may be UV Race's sophomore effort, but as it gains steam in the music consuming world at large it can be viewed as a terrific first start to a band that is young and creative enough to achieve great things.
— Jon Behm
Homo is currently available through In The Red Records.
UV Race:          Site
.