Introducing: Geskia!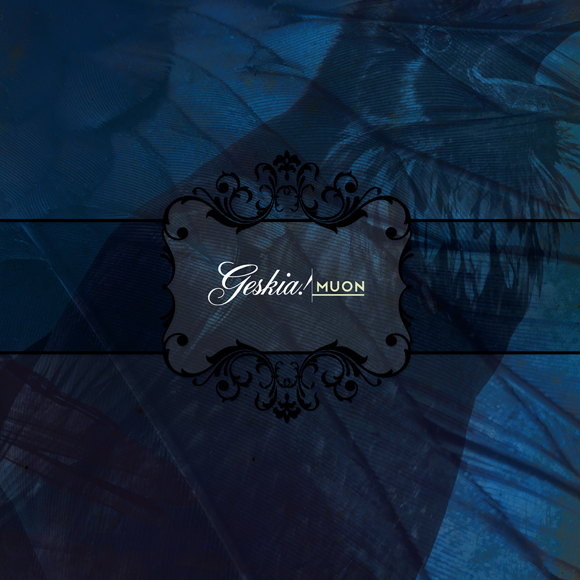 It's no secret that I'm an uber-fan of ambient—the more immersive and achingly drawn-out, the better. One of my favorite DIY/bedroom ambient record labels is called Dynamophone. Pretty much every single release they champion puts me in a "Can we go watch Solaris on Benadryl?" sort of mindset. The same is true for their latest, an hour-long trip into a pseudo-hallucinatory Eden called Muon by the producer Geskia!
As far as I can tell, Geskia! is a veteran of Japanese hip hop beatcraft, trip hop, IDM, and ambient. He managed to synthesize all of those styles on Muon, building a bliss-scape of radiant tones and sub-liminal pulsation. His sound reminds me of Ultimatum, the recent EP by local underground electronic musician Ghostbug, which I wrote about a few weeks ago.
A few more brief words on Dynamophone. Dynamophone is a music nerd's record label. They take risks on music largely unpopular, often without even the slightest commercial appeal. (Um, ambient in general . . . ) And not only that—format junkies take note—the albums are immaculately and creatively packaged. A few years back I picked up I dress my ankles with god's sweetest words EP by folktronica multi-instrumentalist A Lily. The release came on a 3" CDr—and the two sides of the packaging were connected with a richly decorated accordion of lyrics and art. In other words, you get a beautiful product when you support this record label. That's important, at least to me.
Muon doesn't come out until February 28, but you can download a preview track from the Utne Reader January digital music sampler here. Stream the album below.
—Will Wlizlo (@willwlizlo)