Introducing: Nuni and Thomp Thomp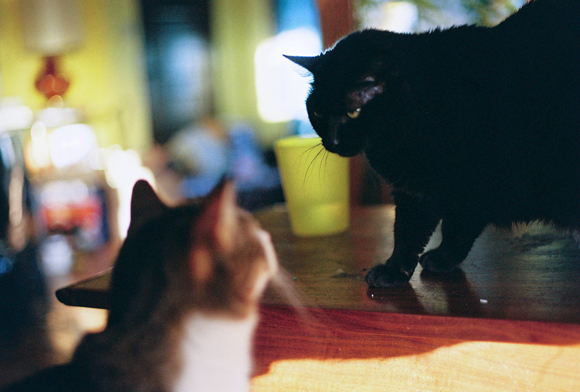 Let's talk real for a minute. Reviler is really a blog about cats. We just write about music when we're inspired. In the run-up to our two-year anniversary extravaganza, we asked the four bands playing to share something about their favorite cats.
Is/Is sent us a photo essay of their two cats, Nuni (the black one) and Thomp Thomp (the short-haired tabby), shortly after they were introduced to each other for the first time. Brace yourself for unstoppable cuteness.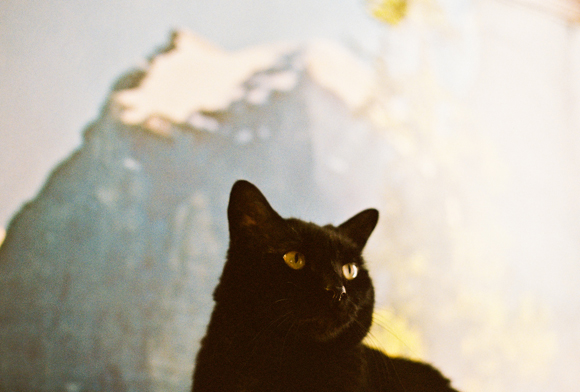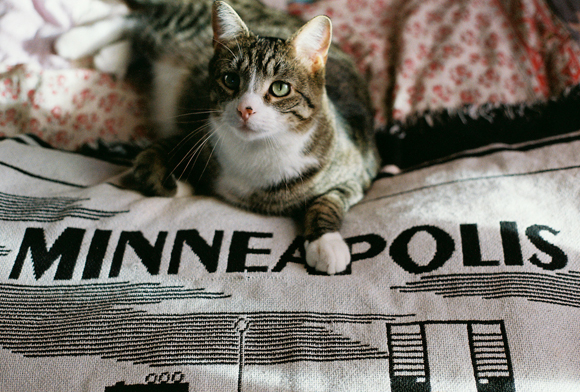 The Reviler two-year anniversary concert is at the Turf Club on Friday, January 13. Is/Is is playing alongside Food Pyramid, Andrew Broder, and Fire in the Northern Firs. Tickets are $5. More information here.
—photo essay by Sarah Rose and Sarah Nienaber