Craig Finn: Clear Heart Full Eyes Review (Three Takes)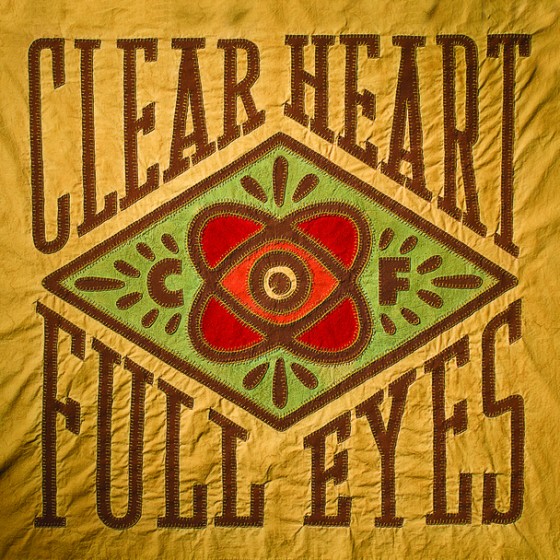 It can be difficult to gain a balanced perspective on an album after reading a single summary of the music. Bias can tilt a review, as can personal taste, history, and just about everything else that is unique to the person writing it. So in an effort to offer an expanded perspective in such a medium, here are Three reactions, Three impressions, Three Takes on the new record Clear Heart Full Eyes from Hold Steady front man Craig Finn.

Ali Elabbady (Background Noise Crew, Egypto Knuckles)
89/100
There's something about Craig Finn's new album, "Clear Heart Full Eyes," that strikes me. Given all the changes he's undergone (from Lifter Puller to his work with The Hold Steady) hearing "Clear Heart Full Eyes" for the firs time sounds like Craig Finn subdued, and while it isn't the clear masterpiece, it definitely represents Craig Finn properly, it sounds like the ghost of Springsteen came to him, which gives the record a more bluesy/Americana feel to it, you would think that you're listening to Johnny Cash's "American Recordings", which also gives Finn's narratives more breathing room, such as on "Apollo Bay," and on the numerous tales on "New Friend Jesus," it really is Craig Finn making the type of record he wants to make. And everything from its production value to the way that Finn tells these stories, give the record a really human feel to it. While clearly it may not be the record Hold Steady admirers expected, it definitely is a majestic effort.

Steve Skavnak  (@steveskavnak)
12/100
Alright, let's just jump right in…it pains me to say it, but this album is simply awful.
I loved Lifter Puller and I'm a huge fan of The Hold Steady. Baseball-lover Craig Finn's first recorded foray into the solo world, though, is a complete swing and a miss. The first words Finn bellows are "my head was really hurting," obviously foreshadowing how my noggin would feel upon giving Clear Heart Full Eyes some time. After the first listen, I was unimpressed & disappointed. After the second, I was miffed (and just a tad pissed off). After the third, I came up with a list of things I'd rather do than listen to this steaming pile of garbage ever again…
I'd rather watch the Director's Cut of Love & Other Drugs.
I'd rather do PR for Odd Future.
I'd rather be on an unconditioned airplane, in a middle seat, between two dudes going to Burning Man.
I'd rather eat at Subway.
I'd rather attend a live taping of The Tonight Show with Jay Leno, when his guests are a Kardashian and anyone from NCIS.
I'd rather go #2 in the First Avenue men's room.

…or in the Turf Club men's room.
…or in the Triple Rock men's room.
…or in the 7th Street Entry "men's room."

I'd rather listen to Radiohead.
This album isn't just bad…it's atrocious. The familiar vocal styling is there, but Finn seems to be lacking any motivation whatsoever, as if prior to his time in studio, he was on a strict diet of mashed potatoes and Percocet. As for the sleep-inducing accompaniment, I envision Finn wandering downtown Nashville, soliciting random drunken street musicians who've been kicked out of Robert's, pleading for their assistance in creating an authentic and emotional sound, none of them knowing the importance of a metronome. The Hold Steady are the ultimate party bar band, thanks in large part to Finn's spastic energy and worker bee attitude. Not a situation exists, though, where I could imagine enjoying any of this material in concert, let alone on record.

47/100
The music of Craig Finn with Lifter Puller and for the first three LP's with The Hold Steady was like that person you see at the bar and you are convinced they are the best person in the world.  The stars are aligned.  They are smart, funny and know how to party.  His solo album is waking up the next morning and seeing they are fat, toothless and you think their tattoo's may be borderline racist.  If you would have told me 7 years ago that Craig Finn would write and release a song as lumbering and awful as "New Friend Jesus" I would probably have punched you…but alas, this abomination is truly credited to a messieurs Finn. Finn suffers from the lack of muscle in the music, even more than I thought he would.  The knotty indie-classic rock of Lifter Puller and the straight up classic rock of The Hold Steady matches so perfectly with his talk-sing cadence in a way I hadn't appreciated until hearing him struggle through the mundane slide guitar and breezy alt country on the train wreck of "Balcony."  It isn't all bad, as songs like "When No One's Watching" seem to infuse that spirit that brings out the best in Finn.  For your sake, if you are a Lifter Puller or Hold Steady fan like me, don't stain your memory by opening this door.  Sometimes change is good…sometimes it sounds like an off key coffee shop singer wrestling with 2nd rate Minneapolis centric Bulkowski-esqe poetry backed by a crack Austin band.  Which is depressing, in all the wrong ways.