Ty Segall: Singles 2007-2010 Review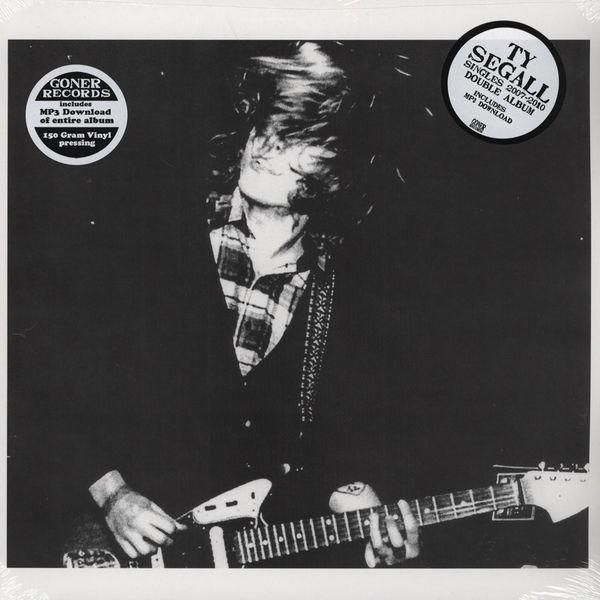 This isn't going to help the Jay Reatard comparisons. Ty Segall has been compared to the late garage punk Reatard for many reasons, namely their prolific pysch-garage sounds that find the artists hiding their pop hooks underneath layers of fuzz and their ability to create a lot of sound and fury with minimal parts. Now Segall is following in Reatard's footsteps with a collection of his best singles in the form of a powerful compilation. Segall's collection is 25 roaring tracks collected under the umbrella called Singles 2007-2010 and is being released by the venerable Nasville label Goner Records. The tracks range from cuts featured on his LP and EP's to harder to find singles that really round out the collection, making a final product that would work as well as an introduction to new fans as it will as a capstone for the diehards.
Per usual, the songs are quick and powerful bursts of garage based fuzz stomp, with a mix of his early one man band material (much more stripped down) and his later work when he had a band backing him up. The 25 songs contain little fat, with the longest track clocking in at 3:08, and he packs in as much muscle as he can over the collection. Ranging from the straight forward stompers like "It" and "No No," to the gentler acoustic jams "Lovely One" and on to the demented organ freakout of "….And then Judy Walked In." A personal favorite of mine has always been the rich, T-Rex boogie of "Caesar," which highlighted his Melted LP and is one of my favorite tracks he has put to tape.
Segall also has no problem working his magic on songs by other artists, with the collection containing covers of songs by Chain Gang, Thee Oh Sees, Simply Saucer and Gories. Seeing that five of the final tracks were demos only made me laugh, realizing that the lo-fi scraggly mess that made final albums was not actually first takes recorded straight to tape as I had expected (and secretly hoped). It is funny hearing "The Drag," a powerful but straightforward highlight from his self-titled debut LP, in an even more primitive stage. The song, the first song to draw me into the fuzzy web of Segall a few years back, lost a lot of the punch of the final version being backed by a a drum machine, which drained some of the vitality that helped create the stirring final product. Whether highlighting the ongoing creative process he works through or simply bringing together 25 great tracks, Singles 2007-2010 is a rewarding listen and a testament to one of the hardest working and most entertaining artists in rock music right now. As is the case with every Segall record, it is already out of date and behind the times, but shows again that despite his breakneck pace, he is following in Reatards footsteps in making sure that the quality is equaling the quantity.
-Josh
Segall will be playing a show at the 7th Street Entry on 5/8 with White Fence supporting (surprise!) a new LP created in collaboration with White Fence.