Live Review: Basuketto's First Show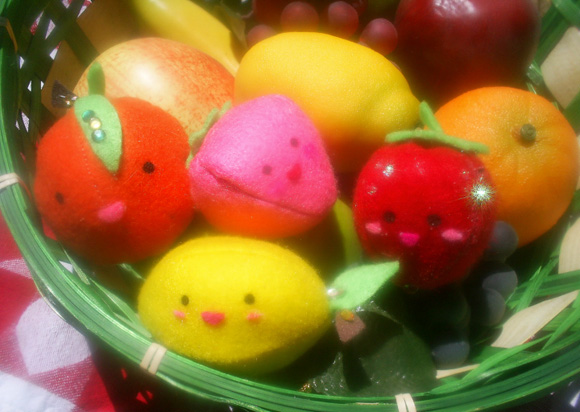 "Dude, I thought this place was going to be more happening," said one punky hipster-type to another. "What is this place? A fucking restaurant?"
The two confused, mildly disappointed youngsters were standing outside of the Red Stag Supper Club as I pulled up on my bike last night. I came for the inaugural presentation of Basuketto, a new improvised electronic music residency started by Mark McGee (most recently of Father You See Queen) and Ben Clark (of Cecil Otter and LaLibertie, among others). Like other improv residencies headed by McGee—Marijuana Deathsquads and Votel—Basuketto promises to host a revolving door of musicians, pairing local heavyweights with unfamiliar faces. Last night's kick-off showcase was a perfect example of the format.
The first half of the evening was sweetly sentimental. Keeping his beats and soundscapes unobtrusive, McGee supported Nona Marie and the Anonymous Choir through a half dozen stripped-down 8-piece women's choral arrangements of songs like "Runnin' Up That Hill" by Kate Bush, "Don't Let It Bring You Down" by Neil Young, and "Who By Fire" by Leonard Cohen. (Note: Nona Marie Invie is the frontwoman of Dark Dark Dark.) Taking the band name literally, the Anonymous Choir is composed of mostly unfamiliar faces and exudes a charismatic amateurishness. And that's not an insult; the ensemble came off roughly earnest in the same way a Silver Mt. Zion or Jackie-O Motherfucker album does. According to Nona Marie's brief stage banter, that evening's performance was the first time the Anonymous Choir had ever played with microphones or an electronic music backing. The juxtaposition of the choir's pastoral innocence and the groovy creep of McGee's dystopian, cyber-thriller futurescapes was positively riveting.
After a quick break, McGee retook the stage with synth lothario Ryan Olson (GAYNGS, Marijuana Deathsquads), drummer Joey Van Phillips (A. Wolf & Her Claws, Mystery Palace, etc., etc.) and Ben Clark. At this point of the evening, my initial expectations were confirmed. The quartet took the music's evening into a more rhythmic, immersive direction—riffing on sparse drumming, trip hop grooves, skittery trills, and wonky electro. Although I could hear the lineage of the Votel and Marijuana Deathsquads residencies, as well as strains of newer bands like Poliça and Father You See Queen, the quartet's sound was wholly their own. The rock drumming verged on stoner metal, the electronics were skeezy in a titillating way. For various reasons, I couldn't help but think of Squarepusher's later albums, like Shobaleader One. It was a shame they only jammed for about 25 or 30 minutes.
That's okay, though. The thing about residencies is that they happen on a regular basis. For the immediate future, Basuketto will be playing the Red Stag every Wednesday night. Adam Marx and Maggie Morrison are slated to play next week. I highly recommend making it out for a set.
—Will Wlizlo (@willwlizlo)