Photos and Review: Quilt at the 400 Bar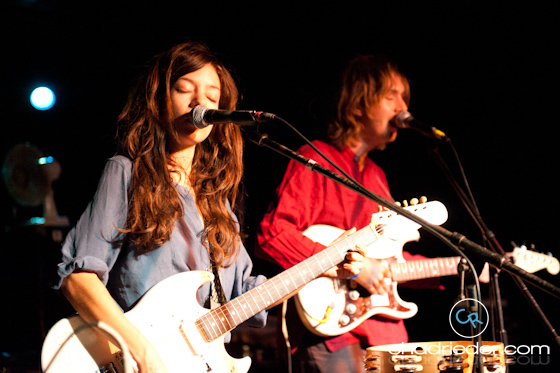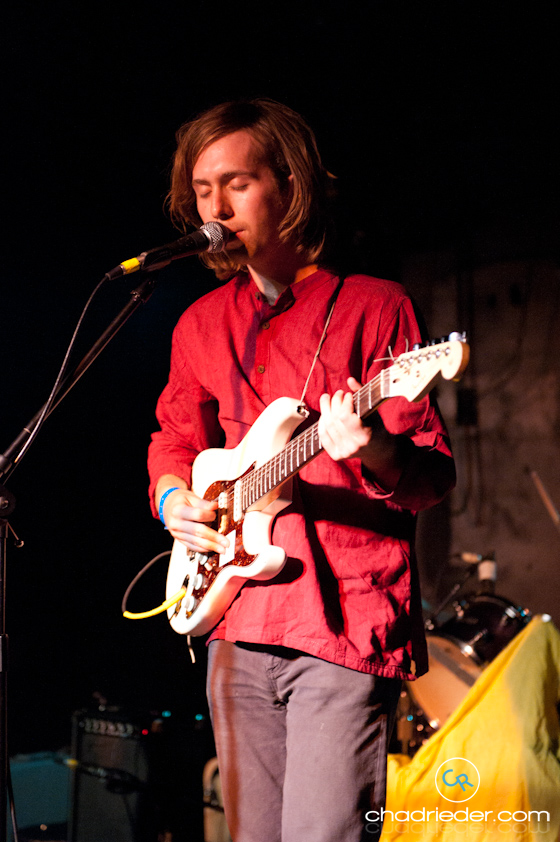 Quilt were a band that slipped slightly under my radar with their mellow 2011 self titled LP on Mexican Summer, but I liked them enough to make sure to catch their performance at the 400 Bar Monday night. I am glad I did. The 3 piece band had arrived late because of van issues, but sounded pristine playing through the more-wobbly-Real-Estate-with-a-slight-psych-twinge sound that they cultivated on their most recent LP.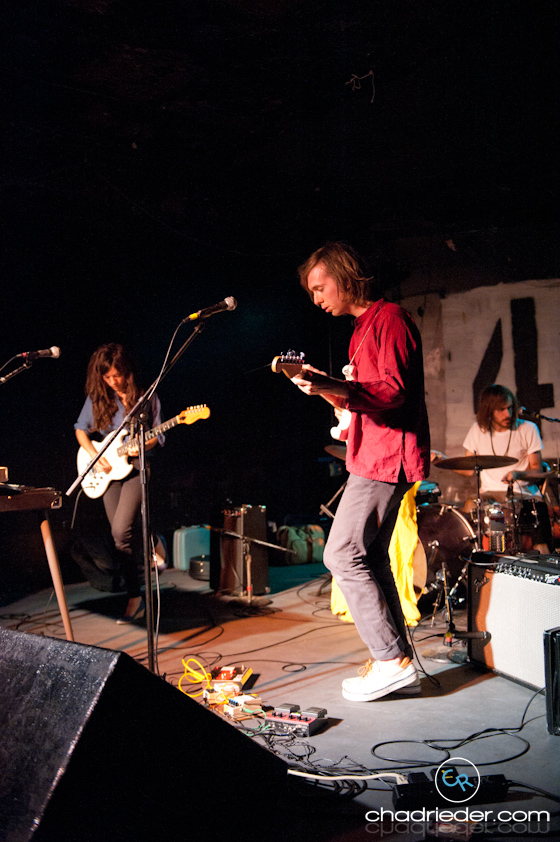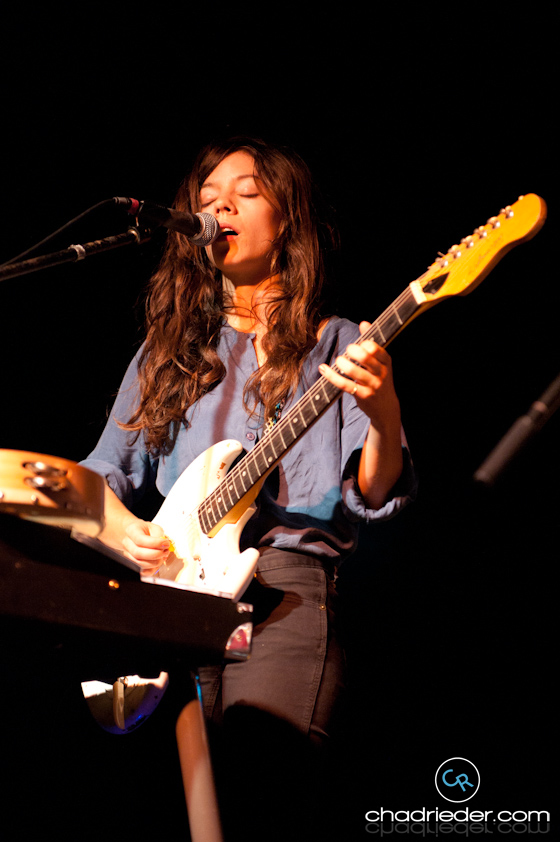 The group performs live as a trio, fronted by Shane Butler and Anna Fox Rochinski, who both sing effect-laden, chilled out vocals that rarely stand out and for the most part weave into the fabric of the songs. Rochinski jumped to keyboards for a few songs and Butler seemed to be managing some samples, but mostly the duo used their reverb heavy, jangly guitar work backed by simple but proficient drumming to keep their set moving. The songs could easily be lost in the haze, but the band did a good job of really injecting life into their songs. Highlights included the noodling "Cowboys In the Void" and a few more upbeat newer tracks which expanded on their sound. While their sound doesn't scream "see them live!," the group sounded rich and expansive (especially considered their on-the-fly soundcheck) and really made me even more of a fan of the band. They claimed this was the as far West they had ever been, but judging by the strong response from a medium sized crowd, I am guessing they will be back. If you missed their classic rock through a reverb infused prism LP, go back and check it out and see them the next time they swing through.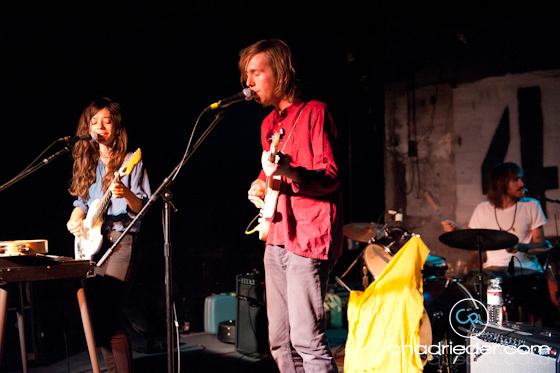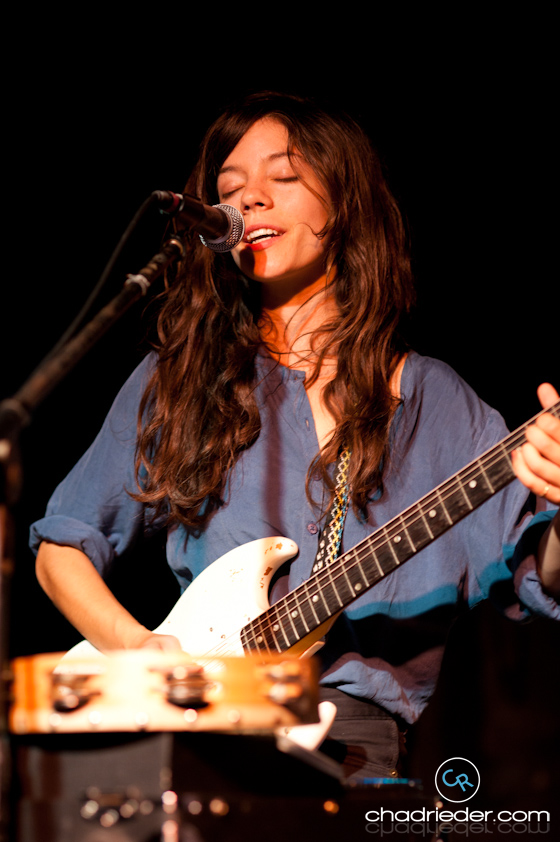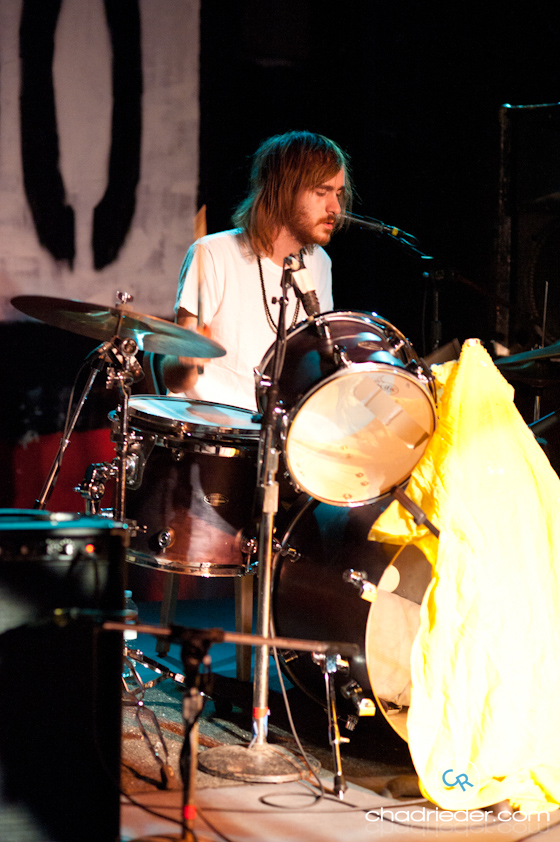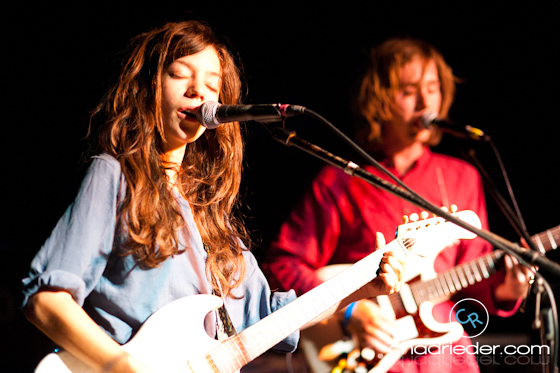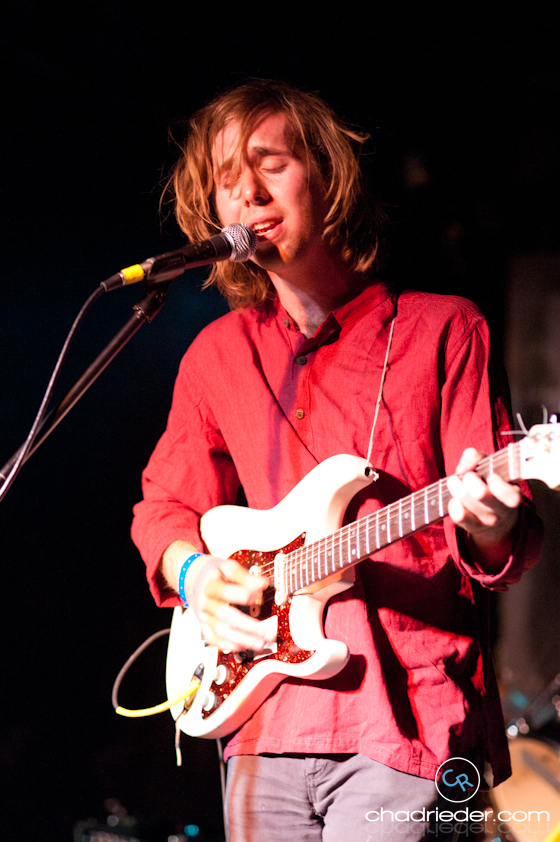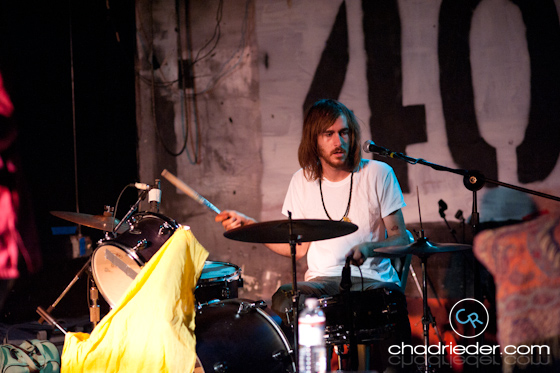 -Photos by Chad Rieder
      -Words by Josh