Live Review: Dent May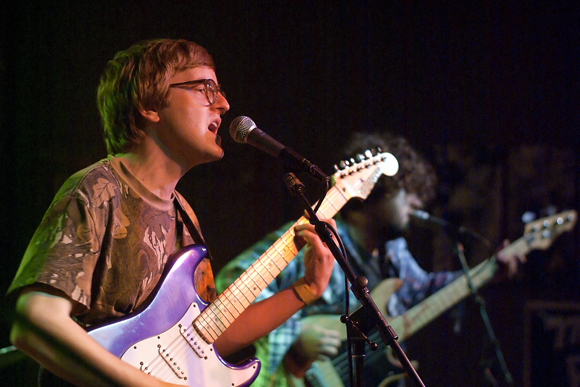 After having some reservations on his new material, I was slightly worried as to how Dent May's new sound would translate into the live setting. Luckily, the new "electric" material actually sounds even better live than it does on his recent record Do Things, and has even goes as far as to make me appreciate the recorded material even more. The last time I saw Dent May was at the 400 Bar a few years back and he was playing his ukulele and performing songs from his solid debut record The Good Feeling Music of Dent May. The whole atheistic changed for his show Wednesday night at Cause in South Minneapolis, with the previously serious and sardonic style replaced by a irreverence and desire for a good time.  Musically this was as evident as it was in the appearance of the two bands that May was leading. Even the material from his first record was given some texture, as May lead on whah-ed out guitar and was backed some funky bass, keyboards and an energetic drummer. Songs that sounded borderline depressing on the first record sounded buoyant and quirky live with this setup, with the crowd at Cause appreciating the consistent groove the band was creating (especially after the raucous Buffalo Moon opening set). The new material, which can at times seem cheesy on record, seemed liberating for May in the live setting. Songs like "Fun" and "Best Friend" could come across as packaged or not genuine on record, but seeing May with a goofy grin and a camouflage shirt strumming away at his purple Strat really helped bring the songs to earth for me. As he proclaimed on the lead single from the record, Dent May just wants to have fun. I really liked the more serious songwriter flavor on record, but live I would say his new found liberation wins hands down. After seeing his energetic and colorful show Thursday night, I think I am finally on board with where he is leading this ship.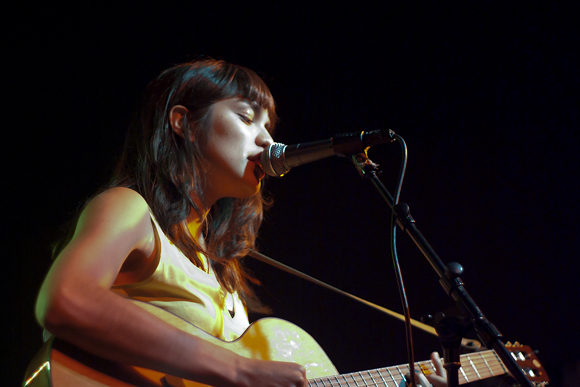 The show was opened by an spirited if uneven set by ex-Chelsea Boy's Enola Gay and a stirring set by Buffalo Moon.  I have seen Buffalo Moon more times than I can remember, but their 30 minute set may have been the best performance I have seen from the group.  They didn't abandon their freewheeling ways, but had a tighter sound and a more precise focus in delivering the material, most of it from their 2011 Moon Glyph released LP. Although I could have lived without their set closing cover of "Hollaback Girl," I think the well lubricated crowd would mostly have disagreed with me.