Dylan LeBlanc: "Part One: The End"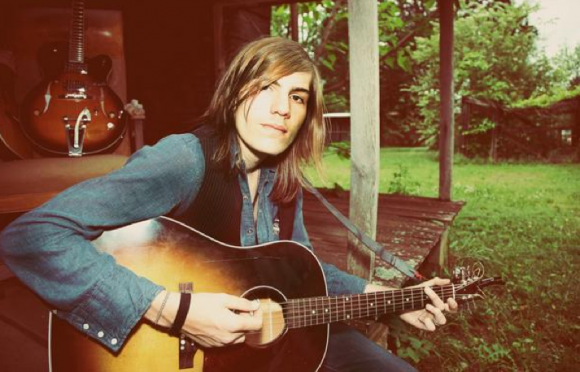 Young southerner Dylan LeBlanc's 2010 debut Paupers Field was a throwback country record – an aesthetic that seems to be increasingly difficult to come by.  And despite that (or perhaps because of it) LeBlanc has yet to really breakout to a widespread audience.  Hopefully that will change with the forthcomimg release of his second album, Cast The Same Old Shadow (8/21).  LeBlanc may be taking an interesting new direction with it – he has cited George Harrison's All Things Must Pass as well as Ennio Morricone, Radiohead, and Glen Campbell as influences on the new work. The very first track "Part One: The End," recently became available for download, and you can check out the dreamy, melancholy tune below. The new record was co-produced with Trina Shoemaker (Queens of the Stone Age, Sheryl Crow, Emmylou Harris) and if this track is any indicator, that may make for a somewhat glossier, more lush sound than the last time around.
— Jon Behm
Dylan LeBlanc – Part One: The End
.