Mastermind: Denmark VeSey – IFCS, Vol.1 Review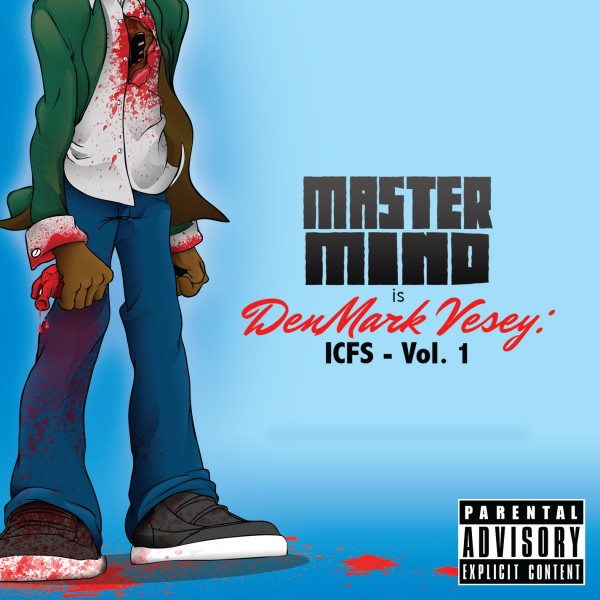 Mastermind for those who don't know, makes up one half of the Guardians of Balance along with another well revered MC, St. Paul Slim. However, it has been quite the while since we heard anything from him solo, however he has popped up here and there on cameos. Now he finally provides us with a taste of what to expect from him, as his new mixtape, DenMark VeSey – IFCS, Vol. 1. So how does he do on this appetizer of a release?
Fret not, because Mastermind is a beast when it comes to his rhyming. Take for example "The Reality" where he mercilessly owns "HYFR" by Drake, and then proceeds to turn Schoolboy Q's "Hands On The Wheel" into an exercise of self-awareness and self-examination on "I Got My Reasons". On both of these tracks in particular, Mastermind not only shows why he played the yin to St. Paul Slim's Yang, but he also shows why he himself is someone to be revered as well. He's got a very commanding voice and delivery, and he rides these rather meticulously chosen instrumentals with a fury not heard from many of the local MC's around town. Elsewhere, he'll also have your head constantly nodding, especially on such tracks as "Pavlov's Theory", sounding especially sinister and devious, but he also turns that around into hope on the current single, "Hood Dreamin'," which starts out almost eerliy with a singing chant, and militaristic 808 snares hitting hard, meanwhile turning Rick Ross's "Stay Schemin'" into "Boot Camp", and also taking Kanye West's "Cold" into "Way Too Bold" – an inspiring flow about turning rich and reinvesting that back into the streets that raised him.
Elsewhere you also hear the heart-wrenching tribute to Trayvon Martin on "T.M." talking about the conspiracies involving the case and his emotions towards the murder of our youth, and he also exercises the same critiques on "Delusions of Grandeur" about the illusions of power and the kind of power that Mastermind wants to attain. The great thing is that Denmark VeSey contains a lot of great things that hip hop heads long for, an MC that is strong-willed, inspirational, and through it all, still manages to keep his cockiness subdued to bigger ideas and bigger dreams, which helps separate him from the current crop of folks who want to be the head of the class. In the end, that's what makes Denmark VeSey – IFCS, Vol.1 successful. If this is just a taste of what is to come, expect more bigger things to come from Mastermind.
Stream the mixtape here: http://soultools.bandcamp.com/album/denmark-vesey-icfs-vol-1
-Ali (Egypto Knuckles/Background Noise Crew)
Mastermind will be celebrating the release of "Denmark VeSey – IFCS, Vol.1" on Friday, October 26th at Cause Spirits & Soundbar. Also performing will be Mankwe Ndosi, Ceewhy and Felix of Heiruspecs. The show will be hosted by St. Paul Slim & I Self Devine, and DJ Mix.well will be DJ'ing the evening. Doors @ 9:30pm, with the show starting at 10:30pm, and the cover is $7.