Ticket Giveaway: Matmos At The Cedar Cultural Center on 2/16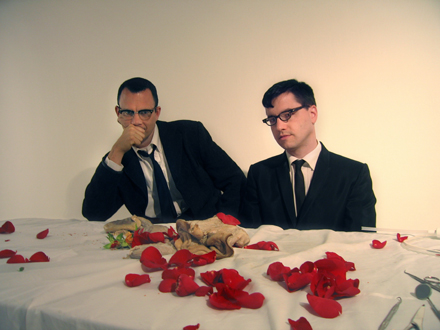 Longtime electronic music duo Matmos will be hitting up the Cedar Cultural Center this Saturday as part of their national tour supporting their forthcoming record The Marriage of True Minds (2/18 Thrill Jockey). We are please to be able to offer a pair of tickets to the show.  If you are interested in entering the drawing, please send an email to [email protected] with the word "matmos" in the subject line. On Friday, one lucky winner will be drawn at random to win the tix.
Good luck!
Matmos – ESP (Live at Thrill Jockey 20th Anniversary) from Thrill Jockey Records on Vimeo.