STNNNGRVNMNT "Ape, No Ape"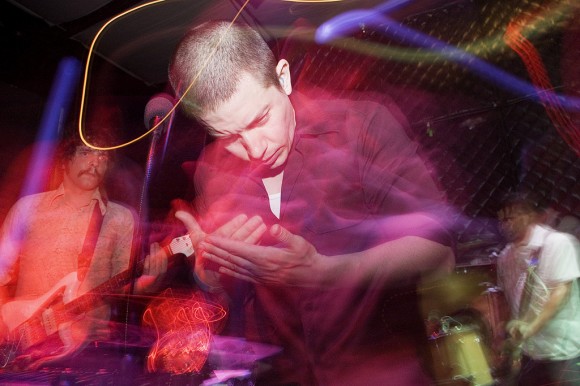 Fresh off the heels of STNNNG's Empire Inward, Modern Radio announces a limited release of the long time in the making collaboration with FT (The Shadow Government) as STNNNGRVNMNT. It's been a few years since we've heard much from the Iowa/Illinois/Wisconsin/Minnesota band (2007's The Black And White Album was their last) but to mark this occasion the bands will both be performing together and separate for Art-A-Whirl weekend at the 331 Club on the 18th. Limited to 100 copies, Remarkable Citizen features the 10 piece mega-band powering through a pair of originals and a Chrome cover. Don't sleep on this one.
STNNNGRVNMNT and many more play the 331 Club for Art-A-Whirl weekend. Check the 331's website for details.
[soundcloud url="http://api.soundcloud.com/tracks/90936330″ params="" width=" 100%" height="166″ iframe="true" /]
Writer / photographer / Reviler co-founder