Best Concerts of 2017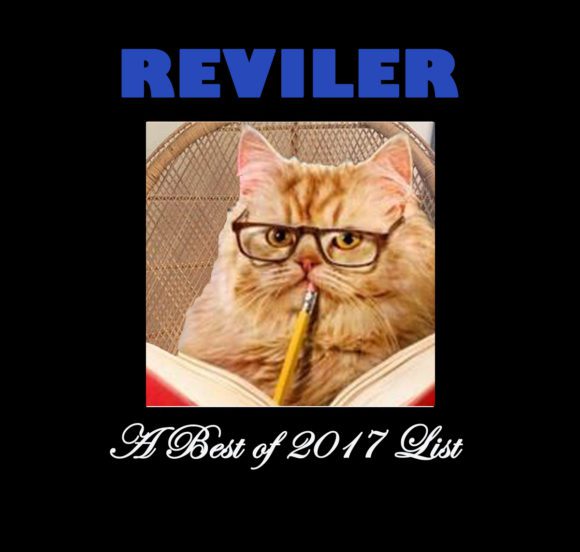 It's the most wonderful time of the year…list time. We will be collecting the albums, songs and concerts we thought were the best for 2016 and sharing them with you, dear readers. Check out below our favorite concerts of 2016.
Adam Bubolz
The Jesus Lizard at the Metro Chicago (12/9) (Photos)
Cropped Out Festival in Louisville, KY (Photos)
Downtown Boys at the Triple Rock (9/15) (Photos)
Sweet Spirit at the 7th Street Entry (4/9) (Photos)
Thou at the Triple Rock (7/4)
Oxbow and STNNNG at the Skyway (9/2) (Photos)
Naive Sense's last show at the Triple Rock (5/13) (Photos)
Alvvays at First Avenue (11/2) (Photos)
TOPS at the 7th Street Entry (9/19) (Photos)
Chris Besinger
Best Show I Attended:
Crazy Doberman in the Eagles Club "Game Room"
Most of the time when you go see a band it is just that. A band in a club or bar or venue playing songs. Or maybe they aren't playing what can broadly defined as songs exactly, maybe they are playing are pushing to something looser. But something still roughly on that order. People file on stage, perform the music on recognizable instruments or nowadays maybe a laptop or iPad, they play and then trundle offstage to sell you merch when it is over.
Sometimes (rarely) you go see a band and the above doesn't happen. Instead of a guitar there is a cement mixer with different sized metal fixtures, chunks of concrete, and steel chains being fed in it. And maybe there are a bank of synthesizer patch bays and a sort of junked up horn section to go along with it. And sometimes (nearly never) the people playing the music have that laser focus and intensity you only see in people like Henry Rollins. Unbreakable focus.
It has been a good long while since I was scared by a band. Crazy Doberman scared me. In part because the room and really it is exactly that, a room, is fit for 50 people in the back of an Eagles Hall. Not that main room, not even the side room, the serious wood-paneled back room. And yes there was a full on cement mixer in there as well. I didn't have my steel toed shoes from work on so every time another bit of industrial detritus got fed into the thing I was convinced it was come flying out and shear off one of my toes. The music a thundering, throbbing, metallic moan, long tones being scrapped against one another. No one in the band seemed like they were in the same band or even any band. We were all in an Orgone box. Everything was unlikely and weird and uncomfortable and it was perfect.
Best Singular Moment Within A Show I Attended:
Nick Cave & the Bad Seeds at the Theater at the Ace in LA.
The theater is the former United Artists theater dating from the 20s and it is gothic-ly, garishly appointed in the high Hollywood tradition, dense, gaudy and slightly cheap. There is a giant purple breast in the middle of the ceiling.
The Seeds were on the end run of their US tour supporting the harrowing Skeleton Tree record, which was by turns more uplifting and sinister in a live setting. During "Magneto" Cave made a flamboyant hand gesture on the lyric "the stars splashed across the ceiling" , raising his long arm up the sky and as he did a line of pinpointed lights drew up as well forming a brief, perfect constellation of stars on the ceiling. It was a moment of true magic conjured by a shaman.
Adam Johnson
Sleep w/ Mono (First Avenue)
Peter Hook & the Light (First Avenue)
OXBOW+STNNNG+RLYR (Skyway)
Boris (Triple Rock)
John Carpenter (The Myth)
Marc Maron (Pantages)
I don't get out much, but I did see a gentleman try to have sex with an entire bar full of people (The Depot)
Kendrick Lamar, YG & Big Baby DRAM @ Xcel Energy Center
Soundset 2017 @ Minnesota State Fairgrounds
Chris Rock @ Orpheum Theater
Tinariwen @ Cedar Cultural Center
Marc Maron @ Pantages Theater
Emel @ Cedar Cultural Center
Green Day & Against Me! @ Xcel Energy Center
Sebastian Maniscalco @ State Theater
Ron Funches @ Cedar Cultural Center
P.O.S "chill, dummy" release party @ First Avenue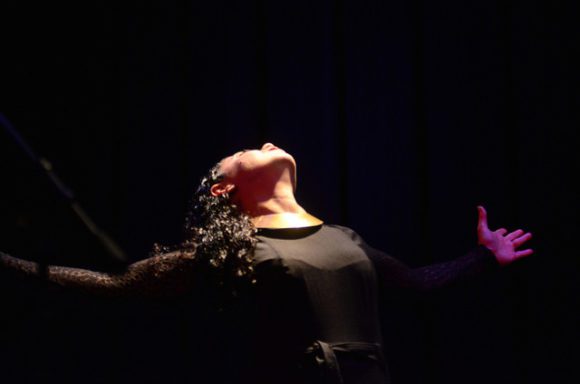 Emel @ the Cedar Cultural Center, Minneapolis MN – May 10th, 2017
Jon Behm
1. Emel at the Cedar Cultural Center (photos)
2. David Nance Group at the Eagles Club (photos)
3. Agnes Obel at the Cedar Cultural Center (photos)
4. Songhoy Blues at the Cedar Cultural Center (photos)
5. Hundred Waters at the 7th St. Entry (photos)
6. NE-HI at the 7th St. Entry (photos)
7. Mbongwana Star at the Cedar Cultural Center (photos)
8. Noname at First Avenue (photos)
9. Shabazz Palaces/Kill the Vultures/ZULUZULUU at Amsterdam Bar and Hall (photos)
10. Kaimayah at Icehouse (photos)
Writer / photographer / Reviler co-founder