Food Pyramid: Ecstasy & Refreshment Review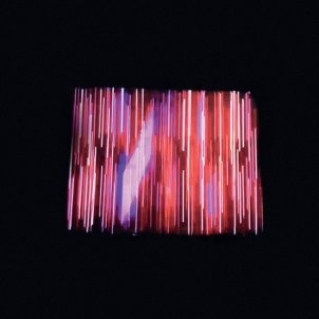 One thing I love about Food Pyramid is their constant evolution. From the koschmie leaning tape trilogy on Moon Glyph that kicked things off to their live new-age tape to the 12″ EP of deep house they put out last year, the band never allow themselves to be stuck in a mold. On Mango Sunrise, their "debut" LP, they seemed to use the longer playing format to give listeners a view into their kraut-centric world. This trend continues with their new LP, Ecstasy & Refreshments, a collection of songs that spans the groups eclectic wheelhouse and is another fine document collecting the groups varied work.
The albums bends from the smooth, wobbly, dreamlike "Dex Dream" to the frantic, charging "Maya Control," which sounds like a more colorful Skoal Kodiak. In addition to support from the dudes in Deep Earth, they also brought in Nona from Dark Dark Dark and Jana from Lower Dens to add in their ethereal vocal stylings. Their warped vocals are heard especially on the psyched out "Pacifier," which uses a fabric of a hazy sonic strut to carry the hallucinogenic vocals bouncing around inside the fibers of the song. The record is able to zone you out on tracks like "Third Wave" and shake your spine with deep grooves on tracks like "Deep Fantasy" and "Marsh Bar." They even have a track that rushes waves of melody at the listener on "The High Life (for Francis Bebey), a track that could have fit on the Atom for Peace record.
No matter which hat you prefer having Food Pyramid wear (or even if you don't know them), Ecstasy and Refreshment will bring something to the table for a wide swath of listeners. It takes the various pieces of work the collective have fused together over the last few years and crams them all into one space, showing the breadth and scope the group has at its disposal. It is a record that bends and counters in ways that allow it to be absorbed in many settings. Want to dance? This record can do that. Want to zone out? This record can do that. Want to have a textural experience of sounds that makes you want to his repeat after each song? This record can do that. Food Pyramid are a band that have been teetering on the edge of a bigger audience for a while, and I think Ecstasy and Refreshment is the record that captures their sound in a way that sets up this band finally getting the attention they deserve.