Scene Swap: Chicago Roots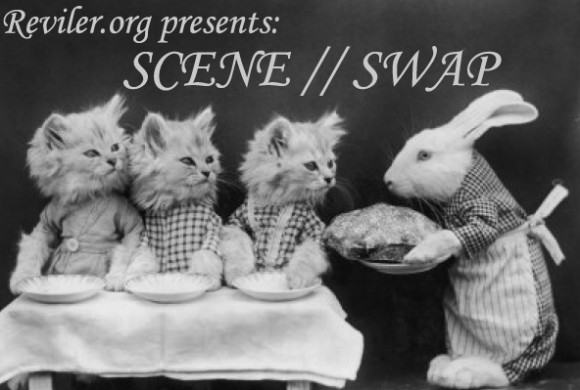 Scene Swap is an exciting new feature in which we partner with artists and fans across the country to exchange musical recommendations in order to shine the spotlight on those bands who haven't yet broken out beyond the confines of their own local scene.  In this installment Chicago band the Giving Tree (who are performing at the 7th St. Entry this Wednesday) were kind enough to clue us in on the vibrant Roots Music scene in Chicago:

Todd Fink (The Giving Tree Band): "Roots music in Chicago really organized itself with the invention of the Chicago Bluegrass And Blues Fest that debuted 5 years ago at the Congress Theatre. It brought everything you might find at a summer fest indoors during Chicago winter. Legends like Del McCoury, Bela Fleck and David Grisman headlined alongside hot acts like The Avett Brothers, Edward Sharpe And The Magnetic Zeros and Dawes. It also gave opportunities to showcase dozens of local bands. The Giving Tree Band really got a big break the first year performing between The Avett Brothers and David Grisman which launched the band as a nationally touring act.
Some of the other notable artists that grew out of the Chicago roots scene include Joe Pug – his song Hymn 101 immediately grabbed everyone's attention, Cornmeal – who went from a weekly residency at the now-leveled Griffin's Public House to performing at fests such as Bonnaroo and Telluride Bluegrass, Henhouse Prowlers – Chicago Music Award-winning act and now the city's premier progressive bluegrass band, Old Shoe – who curate the rapidly expanding music and camping extravaganza Shoe Fest in central Illinois, Gold Motel – Lolla alumni who along with The Giving Tree Band was listed in Paste Magazine's "13 Emerging Bands For 2013," JC Brooks And The Uptown Sound – soulful side that recently signed to the legendary Bloodshot label, The Shams Band – a band largely responsible for the start of the Chicago Roots Collective and the new Dunn Dunn Fest, and finally The Steepwater Band – the band that helped usher it all way before it was cool again with vocals like Robert Plant and Chris Robinson and a blues rock guitar legend in the making in Jeff Massey. The band was a huge influence on the Fink brothers of The Giving Tree Band. Listen to their whole album Brother To The Snake and then consider that it was recorded over 10 years ago."
Once again, the Giving Tree Band will be performing tomorrow night (8/21) at the 7th Street Entry. Check out the playlist below for a few of their tunes as well as some music from the other bands mentioned. And if you happen to be in the Chicago area and are a fan of Roots Music – by all means look into these talented bands.
Playlist: