Review of Minneapolis singer/songwriter Phillip Webb's Gone EP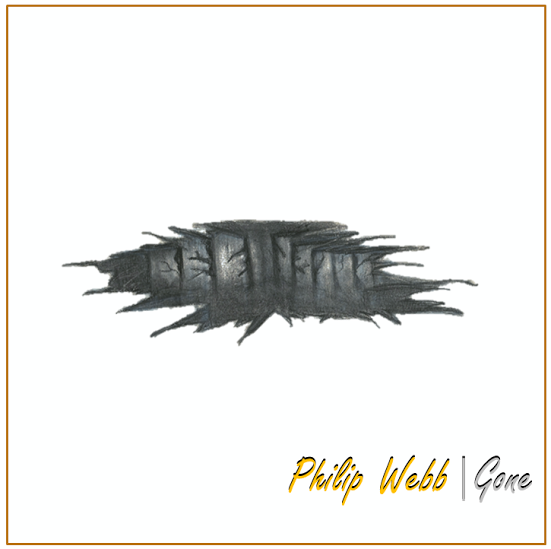 When it comes to everyday life making you lose your mind, it takes one to know one. Local pianist Matt Prorok, aka Philip Webb, leads a fairly normal existence apart from his mainstay with jazz-jam whizzes Mobster Lobster. So, when this alter ego picks up the guitar to sing to someone else about working in a "place where everyone is fake" on "Blackstar," he sounds like he could just as well be singing to himself.
With the addition of slide guitar and a twang to Webb's tenor, he's taking well advantage of modern country's comeback with voices like Sturgill Simpson and Jason Isbell. His lyrics are mostly run of the mill, but brief moments of wit and thrifty production keep the focus. There are two patient, peaceful lines on "Can't Do It Alone" before the drums, electric guitar, and keys retain a few phrases on their own. This lyrical hiatus gives a platform for Webb to continue the story and for the listener to take in the mood in real time, thus making lines like "she stings with a quick joke/but, she lets me smoke" stand out and sting all the more. He's also offering a little of himself up for his other on each chorus of "Blackstar," where the penultimate lyric changes in order to showcase multiple ways in which he gives himself over to love. The last line is always a steadfast "you can have mine."
Although the arrangement on the first two songs is a bit boring, it's where Webb is stripped down to just guitar and voice where his story really sticks. "Gone" is a tale about being on the road and missing loved ones. Its home-recorded atmosphere and robust fingerpicking lend to Webb's status as a local guy who just happens to break apart his day by making illuminating music. Gone is an escape in some ways, but it's as much a reminder of reliability to the person he's singing to as it is self-medicating. Relational or personal, it comes across honest.
— Michael Cyrs, @mjcyrs