Ty Segall: Sleeper Review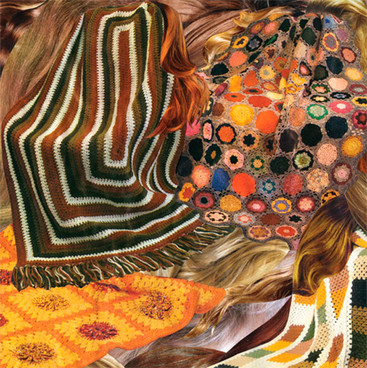 I always suspected Ty Segall had this in him. He gave us hints with his slightly revved down Goodbye Bread, but it always seemed like this So-Cal surfer had some more subdued, acid-fried acoustic folkly in him. His songs always seemed as if, stripped of the copious fuzz and thundering instrumentation, his effortless songwriting and timeless hooks would be able to easily stand on their own two feet.
This doesn't mean that Sleeper, a mostly acoustic album that is far and away the most saccharine LP, isn't a mild shock on the first listen. Some songs, like "The Man Man" & "Sweet CC," sound like Segall's usual power-chords and strained-vocal-cord fare, just mostly down a few steps (with random sonic explosions). Other songs are way left field. Song that take a listen or six to adjust to include the string laden, Oasis sounding "She Don't Care" and the folky "The West," which sounds like something that could have been made his San Francisco home, just 40 years years ago and by someone wearing a jean vest and face paint.
Sleeper came from a particular circumstance (death in the family and personal turmoil) and surely is a creative outlet after years of banging away as loud as possible. It is a heavy record, but in a much different way than usual. It brings Segall's songwriting to the forefront in a way not highlighted before, dealing with heavy stuff, and the LP's sonics will be jarring for many, but once the change settles in, Segall's talents shine through as they have on his previous records.
For those worried about Segall making a sea change to his sound, his side project Fuzz is out soon, and we promise it lives up to its name. Until then, with ears still ringing from Twins and Slaughterhouse and Live in Aisle 5 and Ty Segall and Hair and…., use this chance, as it seems Ty has, to step back and reflect for a minute. Life goes fast and sometimes we hit bumps in the road. I'm sure he will be the musical pied piper for a sweaty, blood stained mosh-pit again in the very near future, but for now, let's all chill the fuck out and appreciate what we got, cause it won't be here forever.