Into The Void At The Soap Factory Saturday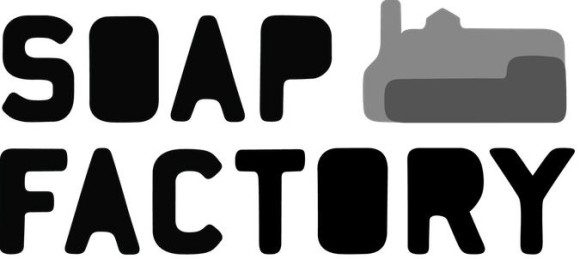 Minneapolis's Soap factory (always a focal point for interesting artistic goings-on) has a unique event coming this Saturday (12/7).  Into The Void is an space themed multimedia dance party that will feature live DJing from organizers Jackie Beckey (Brute Heart) and Christopher Allen (Bedlam Theater). This is a not-to-be-missed event for anyone who's a fan of art, dancing, weirdness, or all of the above. The event begins at 9pm and is 21+. More info below:
From the event description:
MINNEAPOLIS – The Soap Factory presents Into the Void, a new, multi-media dance party created by Minneapolis-favorites Jackie Beckey of Brute Heart and Christopher Allen of the Bedlam Theatre. Into the Void is a an elevated musical experience featuring danceable dj sets in an interactive space-themed environment. This event includes interactive space caves; psychedelic projections by Kristi Ternes (of Heart of the Beast and Bedlam Theatre); a space-themed yurt designed by and featuring the music of Nona Marie (of Dark Dark Dark).Thrilling DJ sets will be provided by DJ's Diarrhea (Jackie Beckey), Christopher Saint Christopher (Christoper Allen) and special guest Oval Headley (based in San Francisco). Into the Void is presented as part of The Soap Factory's Sound On-Site series, an invitation for new collaboration and experimentation in music. This series introduces audiences to the best in experimental live music, sound, and DJs—both local and international—across a range of genres in The Soap Factory's inspiring location.
About Jackie Beckey and Christopher Allen:
Jackie Beckey is a Minneapolis based musician, music director, and community oriented artist. She has served as the Music Director for Bedlam Theatre's Fireshow production (2007), In the Heart of the Beast Puppet and Mask Theater's May Day Festival (2010), and the Barebones Halloween show (2006-2011). In 2012 her band Brute Heart received a commission from the Walker Art Center to compose an original score for the film The Cabinet of Dr. Caligari. Brute Heart has also recorded multiple full-length albums, performed at various notable festivals and has toured nationwide.
Chistopher Allen is a Minneapolis theatre maker, teacher, printmaker, and community artist. He is one of the four parts that make up the Minneapolis/Pittsburgh based theatre company Eternal Cult. He's been a company member of Bedlam Theatre for many years and also served as Director of Youth Programming for Bedlam's youth theatre group C.R.A.Z.Y. He has participated as an artist, actor and director for the Barebones Halloween show. He is both a DJ under the pseudonym Christopher St. Christopher as well as printmaker showing in various galleries in Minneapolis and Chicago.