Actress: Ghettoville Review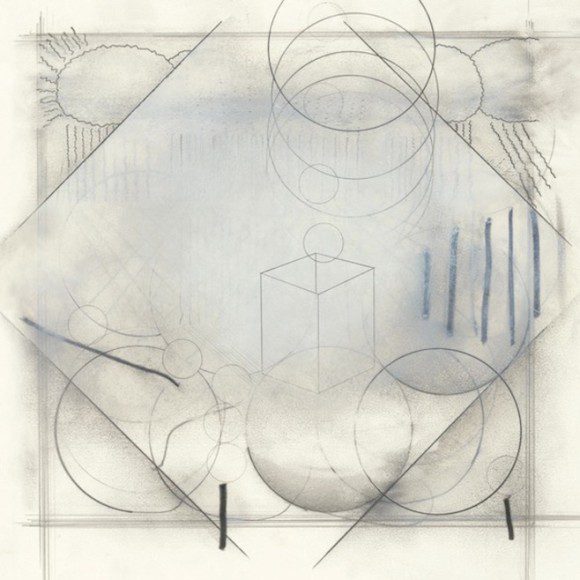 Living in Minnesota, especially this winter, it is easy to connect with the frost-bitten dystopia that producer Actress (Darren Cunningham) has created on his latest record, the Triple LP Ghettoville. With 16 songs woven over 70 minutes of darkly hypnotic minimalist synth work, it is a worthy successor to his third LP, the outstanding 2012 release RIP, Cunningham's biggest release to date and a record that has aged incredibly well. There are moments on Ghettoville that could find value out on the dance floor, but it mostly is a regressive, cold and absolutely commanding journey down the most engaging rabbit hole of sound I have been lost in for a while. Ghettoville is a record that is tailor-made for the brutal, soul-crushing cold many are facing right now, but judging by how many repeat listens it has already gathered, I think it is going to be a record for all seasons.
The record begins with the brittle, unforgiving opener of "Forgiven," which kicks off the record full of chugging bass lines and gutter synth melodies. Even when the tempo jumps, like on the skittish "Birdcage" and woozy "Frontline," Ghettoville still feels wrapped in darkness, pushed forward with brute skeletal force, a shadowy vacuum of dusty high-hats, frantic synths and spine rattling bass. It is an album that can feel both as wide as the grand canyon and suffocating as a tomb, often during the same song. Songs like "Contagious" sound like rumbling disintegration raining down from the overcast sky, and bleed one song into the next until you are completely lost in the haze. There are moments where sampled vocals take the forefront, such as "Don't," which features a soulful, minimalist vocal loop and the back-half highlights "Rap" and "Rule," songs that feature slightly more emphatic, but still down-tempo, vocals. Both feel more buoyant and lush than most of the album, and pull the listener's head slightly above water after over an hour of a mournful static funeral march of an album.
Despite the overwhelming nature of the record and the intensity (and length) of Ghettoville, it is a record I have already found myself starting back over as soon as it ends. Like fellow electronic nomads Oneohtrix Point Never, Andy Stott and Zomby, there is a heaviness and distance that Actress's music creates that both pushes you away and pulls you in. Like all of his work, but especially the bleak but harrowing RIP, Ghettoville isn't for everyone, but it has soaked into my cold and weary bones and has started 2014 out on an incredibly strong note. Listen to the great non-album 12″ track "Grey Over Blue" below and look for Ghettoville at the end of January.
[soundcloud url="https://api.soundcloud.com/tracks/125760959″ params="color=ff6600&auto_play=false&show_artwork=true" width="100%" height="166″ iframe="true" /]