Recap: 2014 Big Ears Festival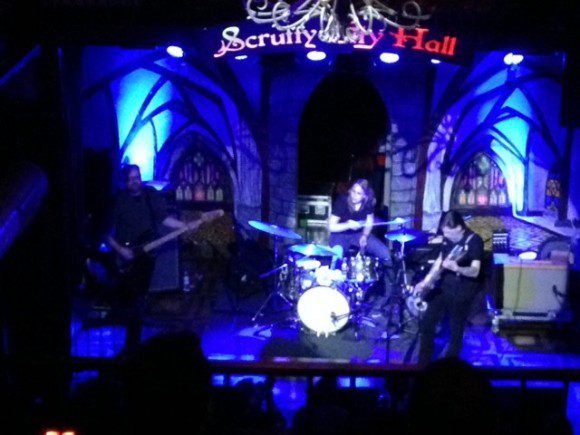 After getting off my redeye flight and settling in, the first gig of Friday night was Dean Wareham; with Britta in the band, it was pretty much like listening to Luna. Good stuff. Next up was Colin Stetson, who was amazing, and was able to bring along a larger arsenal of instruments than he usually does. After that, I caught about 20 minutes of Body/Head, who sounded exactly like I imagined they would, and honestly weren't doing that much for me; split midway through to get a good seat for John Cale. This was like the 7th or 8th time I've seen him, but it'd been 10 years since the last time (the woefully underattended gig in the First Ave main room, just before it briefly closed). His voice still sounds excellent, and if anything, he was pushing his songs into more abrasive territory, with a guitarist who usually favored atonal solos and some radical rearrangements of old favorites, some of which worked really well ("Ship Of Fools"), and some of which really didn't ("Fear Is A Man's Best Friend"), but hey, it's great to see him taking chances still. He also had a 4-piece women's gospel chorus singing backup on a bunch of songs (like "You Know More Than I Know" and, oddly enough, an obscure b-side from the 1980s called "Satellite Walk"). It was midnight when he finished & there were still some more sets that night, but I was exhausted from getting up at 3:30 in the morning.
Saturday started off with Marc Ribot at noon, doing a live score to Charlie Chaplin's The Kid (which was great, and which I'd never seen in its entirety. After that, we wandered over to see Glenn Kotche, as did Keiji Haino, who plopped himself down on an empty chair next to me.
Next up was a bit of Jonny Greenwood's orchestral / string material; left midway through to catch some of Norwegian chanteuse Jenny Hval, and then over to another theater for most of Nils Frahm's set, with about 3 minutes of Laraaji somewhere in there. Started watching Julia Holter's set next, but had to leave to see Bill Orcutt, one of the other shows I needed to see in its entirety. Dude sounded great, of course; heavy on the 'standards' from A History Of Every One.
I managed to catch the first half hour of Low's set, and was sorry to have to leave midway through, as they were in "Do You Know How To Waltz" mode that night… but, Television was up next, and I wanted a decent seat. Excellent set.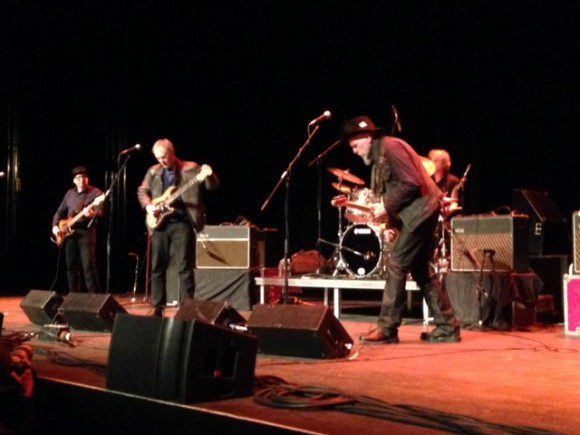 The last set of the night was Nazoranai (Keiji Haino, Oren Ambarchi, Stephen O'Malley), and holy shit, it was great. Stylistically, it felt like as close as I'll ever get to seeing a Rallizes Denudes show. The perfect end of the second day.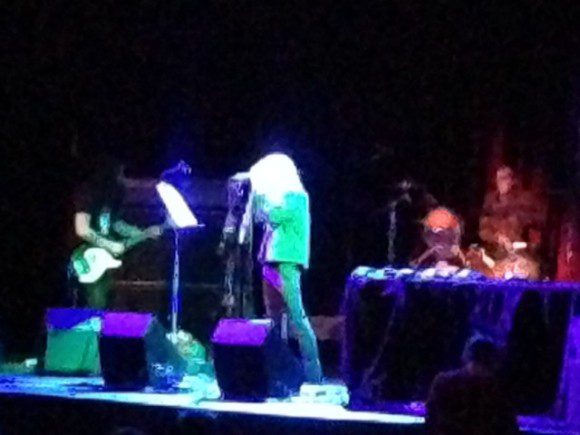 On Sunday, we dragged our increasingly woozy selves to a 1 o'clock set by Dean & Britta, doing scores to Andy Warhol's screen tests; I assumed going in that it would be abstract & instrumental, but instead they just played one song for each film, and it was great; Britta sang "I'll Keep It With Mine" during the Nico one, and Dean sang "I'm Not A Young Man Anymore" for Lou.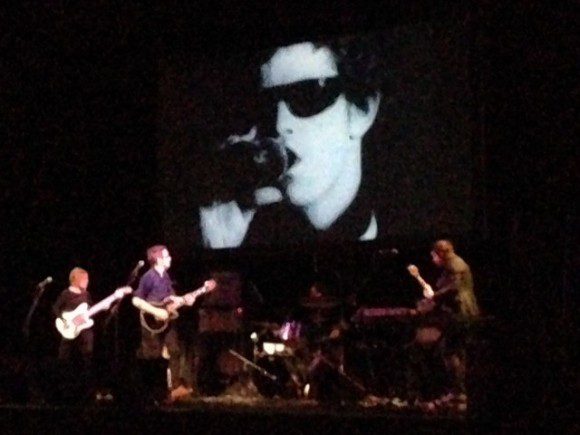 Next up was another high point: Keiji Haino's solo set. No photos, as he was performing in almost complete darkness, switching from percussion, guitar, theremin-synths, and voice. The man knows how to pace and string together a solo set with a variety of instruments in a way that I don't see often enough. Loved it. He was playing in the smallest venue, as was Earth, and as such we needed to get there super early to get a spot, so the next hour's worth of shows got bypassed (sorry, Lonnie Holley, the last 3 minutes of your set sounded worthwhile). Earth was good, although they could've turned up the volume & dimmed the house lights at least.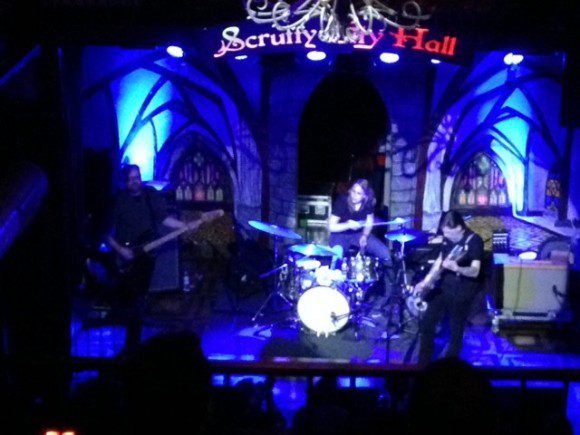 Then, the grand finale : Steve Reich. I'd never heard "Music For 18 Musicians" performed live before, and it was a real treat; never realized just how much vocals were a factor. Scored front row seats for it, too.
— James Lindbloom (James is the owner/operator of record label Roaratorio)