Leisure Birds: Tetrahedron Review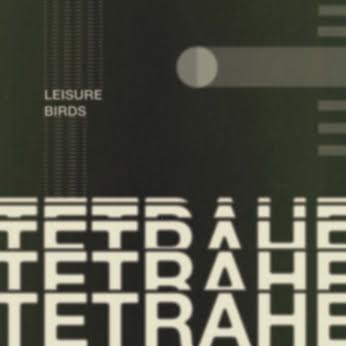 Minneapolis quartet Leisure Birds' last record Globe Master was a concept album about a futuristic being's interstellar journey to Earth from the outer reaches of space. Listening to their next effort, Tetrahedron, it wouldn't be a stretch to imagine that it documents that same being's trip back into the stars.  Tetrahedron isn't a concept album per se, but it is full of the same dramatic psychedelic space-prog that made Globe Master so evocative.
Leaping into the cosmos with the pulsing krautrock groove "Patterns" Tetrahedron's gaze never seems to turn back earthward.  "Miner of Light" combines hypnotically swirling analog synths with funk guitar and echoing vocals, to dramatic effect.  "Seven Spirals" is six minutes of anxiously propulsive jam that could soundtrack a race between cosmic dimensions.
Things level off a bit with the psychedelic murkiness of the titular track, that at times evokes shades of Vangelis as well as (Final Fantasy music composer) Nobuo Uematsu.  It gets even weirder with standout track "5 reT 120813," which underlays an Ethio-Jazz inflected beat with rhythmic surf guitar to outstanding effect.  Then it is back to soaring as "Geodesic Lines" and "Waveforms" round out the record  with more pulse-pounding intergalactic krautrock.
Tetrahedron is such a record of immense ambition and talent – it is no wonder the Leisure Birds look towards the limitless reaches of space for inspiration.  If Globe Master was a heady left hand turn that led the band from garage rock to the cosmos – Tetrahedron is reaching and surpassing the point of no return – that line which after crossed makes it impossible for a space traveler to return home.
— Jon
Tetrahedron will be released tomorrow (6/17) via Totally Gross National Product/Moon Glyph. They will have a local release show on 6/25 at Icehouse (with Samantha Glass and Eric Frye).