Flashback Friday: Angola Soundtrack 1&2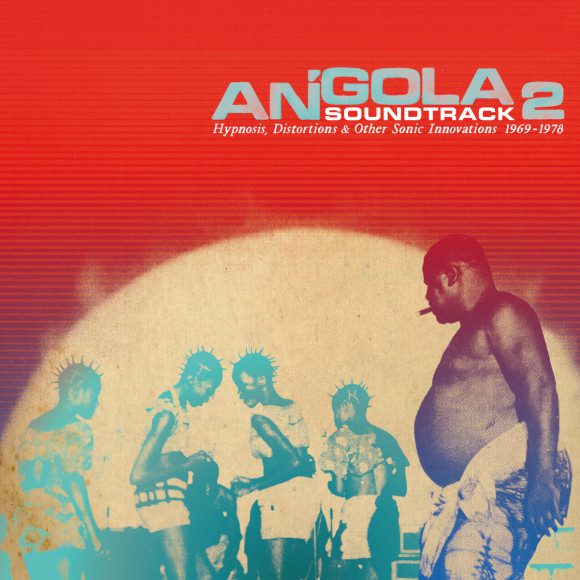 LP collecting being an expensive hobby, I jealously guard my record budget dollars with the intensity of a miser.  Every record must pass a rigorous and lengthy listening test to merit purchase. So it's pretty rare for me to go out and buy an album based on the strength of a single listen.  However when it comes to Analog Africa's Angola Soundtrack series I did just that, in fact I doubled down by buying two.  The records in question are Angola Soundtrack – The Unique Sound Of Luanda 1968-1976, and Angola Soundtrack 2 – Hypnosis, Distorsions & Other Sonic Innovations 1969-1978. And they are so good, you're going to want to buy them too.
Both records are compilations from the "Golden Age" of Angolan music – a time in the West African country when traditional music was meeting up with modern foreign influences and producing a cornucopia of amazing sounds.  It's really unlike anything I have ever heard.  There is a distinctly African flavor to the tunes – you hear it in the tones, the rhythms, and the jangly guitar chords.  However there is also a strong Latin current and the songs are mainly sung in Portuguese (Angola being a colony of Portugal).  It reminds me a great deal of Afro Cuban music, though its beguiling in this case because it's being made by folks who were never forced West into the Caribbean and therefore its "African-ness" seems less diluted.
Rather than having me struggle to describe it to  you it would probably be better for you to listen yourself.  That is certainly what I have been doing – at home, in my car, at work. Constantly. I can't get enough of the infectiously danceable and irrepressibly likable tunes. You can listen to Angola Soundtrack 2 in its entirety below – it just came out last year via Analog Africa and can be bought through their site or locally at the Electric Fetus.  If you like it I highly recommend you check out the first in the series as well which is on par with it in terms of quality.
— Jon