Stream new gritty collab of MC Crescent Moon and producer Andrew Broder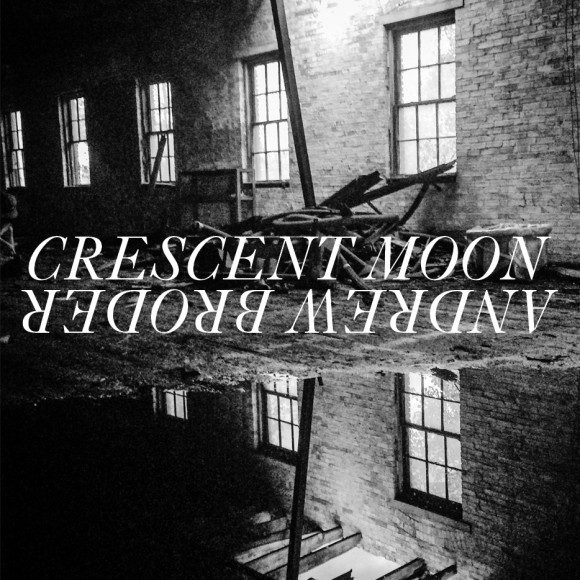 Anyone who knows the pedigrees of Andrew Broder (Fog, Cloak Ox, master innovator) and Crescent Moon (Kill the Vultures, Oddjobs, Crescent Moon is in Big Trouble, etc) will be as surprised to hear their new joint project is amazing as a sufferer of sweet tooth would be to hear that combining brownies and ice cream create a blissfully good amalgamation (it really is…I had it this weekend). The duo have crafted a six song EP that is dark, thoughtful, sleek and powerful. It is a record that was instantly memorable and enjoyable, and hasn't shown a shelf live over dozens of listens. Broder's beats are skeletal yet commanding, grabbing from the shadows of hip hop (and footwerk) for a towering canvass that would be notable even before the rapping. Many rappers would be swallowed in deep, dark pits of beeps, hisses and rattling snares that Broder created, but these songs fit the powerful style of Crescent Moon like a glove. His rhymes have always been hyper-focused and finely tuned, exposing life's painful realities and the seedy underbelly, and his work on this EP find him as tightly-wound, introspective, challenging and visionary as ever before. I was going to pull out my favorite twists of phrases from the tape, but they are too many to list, so I'll just say if you are a fan of smart, biting lyrics delivered by a weary yet confident MC, take the time to listen. Each song offers gems that cause you to reel towards the rewind button, and the record highlights Crescent Moon's unusual talent of making you feel both that the fight for a better world is lost, yet ready to go down swinging to fix our messed up society. It is a call to arms from a dark alleyway, with rattling pots and pans for a beat and a torch as the only guiding light. It probably won't get played on your radio, but it should. It probably won't get blared from the clubs downtown, but it should. It might not get the attention lavished on other local acts, but it should.
Listen below to the EP and buy a copy of the limited edition CS from BARO Records. The duo are opening for Open Mike Eagle tomorrow (July 22nd) at the 7th Street Entry, and hopefully many more times to let these amazing batch of songs (and hopefully more) get the chance to see the light of day.