Check out the collaboration FFS (Franz Ferdinand + Sparks) (Show tomorrow night!)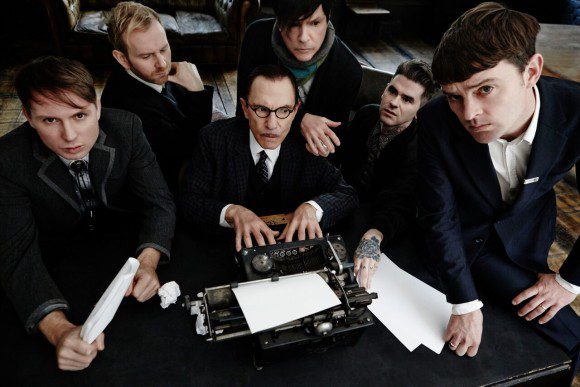 David Edwards.
What happens when a cult favorite of 40+ years and a much younger Scottish rock band with some major hits join forces? While the collaboration might seem unlikely, the joining of the two as FFS meshes in a pretty much perfect way . Reportedly a 11 years in the works album, neither band seems to dominate though the album does seem to lean towards what Sparks has been doing over the last few decades. "Johnny Delusional" is not only a perfect opener but a contender for one of the best singles of the year. FFS is a strong album throughout, ranging from buzzing synths ("Call Girl"), the Bowie-esque ("Little Guy From The Suburbs"), sing along angst ("Piss Off"), a great Franz Ferdinand track ("Police Encounters") to the sarcastic ("Collaborations Don't Work"). FFS is two bands that does a perfect job of complementing each other and playing off each band's strengths without much of anything you could possibly call filler that usually plagues anything that remotely resembles a "supergroup album". Plus, why would risk missing seeing Ron Mael dance? Both bands promise to throw in a few songs from their own catalogs as well.
FFS plays at First Avenue tomorrow night (10/9) with opener The Intelligence and DJ Jake Rudh. More info and tickets at First Avenue's website.
Purchase FFS
at Amazon.
Writer / photographer / Reviler co-founder