Review: Minneapolis avant-rap duo Kill The Vultures return with epic new Carnelian LP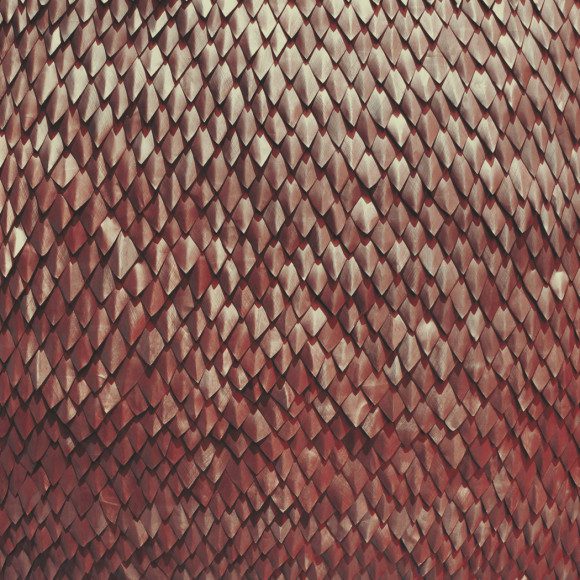 "Shake your bones, rattle your nerves, chase the devil out…" –Kill The Vultures "Shake Your Bones"

Kill the Vultures, the duo made up of Crescent Moon and producer Anatomy are largely known for fusing elements of free jazz abstractions and stark, bleak, and at times blunt imagery. It's been about 6 years since their last full length, Ecce Beast, came into our periphery, but hearing this new album Carnelian proves why it's always a welcome occurrence when a group with such cohesiveness, can always follow up awesome efforts, and Carnelian stands as no exception to that rule.
On the production front, the moody and brooding horn ensemble strikes on the lead-off "Shake Your Bones," while flutes flutter about in melancholic fashion amongst rich upright bass hits on "Topsoil." Elsewhere, eerie violin crescendos alongside oft-kilter piano notes on "Broke," whereas "Vandal" has dramatic and horrific saxophones striking without warning, while circus-like horns playfully stalk about on "Don't Bring the Devil Out," while the highlight "Smoke In The Temple," lets some saxophone hits mingle along with a haunting bassline and distant vibraphones in the distance. Throughout the course of this album, Anatomy knows how to make all these elements coexist to fit the contours of Crescent Moon's lyrical imagery.
Speaking of Crescent Moon, he has always been known as a standout emcee in his own right, and he delivers the performance of a lifetime here. Most of the lyrical themes can be considered very abstract since they hang on loose narratives and stark descriptions. Take for example the song "Simmer" which almost could sound similar to a scene from a Walter Mosley crime novel, while on "Shake Your Bones," he's driving out bad spirits like a neighborhood shaman. "God's Jewelry" sounds sinister in nature, almost like describing a crime occurring, and letting the hook be just as ominous as the storyline.
That's what makes Carnelian so special, is that a group like Kill the Vultures still continues to be just as consistent and grows just as awesome with each new release. Crescent Moon and Anatomy are still able to come across with a project that is so dark and ominous, yet still amazing and rife with experimentation.
"Ask the hangman if he ever gets stage fright…" –Kill The Vultures "Coins on the Open Eyes"
— Ali, @egyptoknuckles