Stream Flavor Crystals dazzling new psych LP The Shiver of the Flavor Crystals (Release show Saturday!)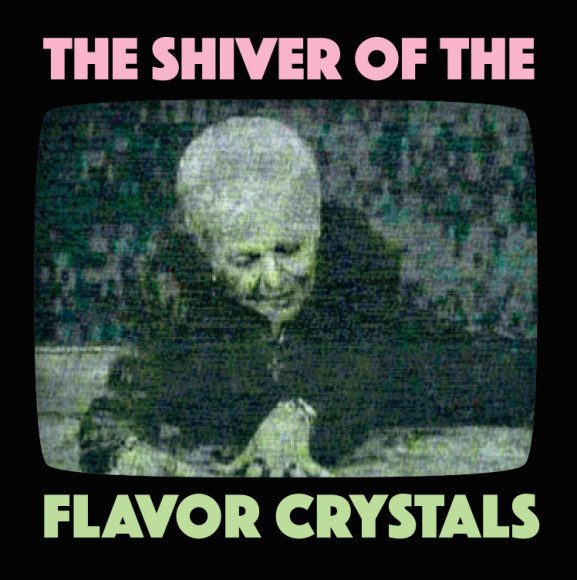 There are a lot of avenues to create "psych" music. Unfortunately, most avenues taken by bands these days are either heavy-handed or so over the top that they seem almost comedic. The lack of music that seems, on its own, truly psychedelic creates a profound appreciation for the few bands that are able to create something powerful on its own two feet. We are lucky here in Minneapolis/St. Paul to have a few bands who are doing it right, with one of the best being Flavor Crystals.
The band are low key and never have made the splash I think they deserve, but they are winter soldiers in the battle of making first-class, spaced-out psych music. Their latest LP, The Shiver of the Flavor Crystals, finds the band as sharp and wide-eyed as ever, creating a 13-song tapestry that showcases their chops. Whether lower key, almost drone soundscapes ("Bumblebirds" & "OSCillot"), metallic, sparkling psych pop ("Antenna House," "Diamond Mine" & "Medicine in the End") or driving neo-krautrock ("Mirror on My Mind," "Wednesday Bloody Wednesday" & "Billy Dee Williams Parking Spot"), the album is a scintillating journey that the band clearly did not cut any corners to create.
There is a whole cottage industry of bands self-proclaiming themselves as "psychedelic," it often doesn't take much to peel back the layers of their bullshit and expose their hollow creations. In that environment, Flavor Crystals have proven time and again over the last decade the power of their music. The Shiver of the Flavor Crystals is an epic journey that rewards listeners with an instant impact and also with new twists each listen. Throughout one record, you can venture from headphone masterpieces that create layer after layer of glistening noise to swirling guitars that chug along with motorik beats, all held together by that illusive psychedelic spirit that is so hard to pin down. While others spend their time making sure you know they are a "psych" band on their Facebook page and in their grandiose press releases, Flavor Crystals skip all of that and just make killer records. Listen and buy the record below via the group's bandcamp page.
The band are celebrating the release of the record with a show on Saturday that is 100% killer from top to bottom. Joining the group at the Kitty Cat Klub will be Chatham Rise, Dead Gurus and Bug Fix. Should be a heady night. More info/RSVP HERE.