Best of 2015: National Albums and Songs (Part 1)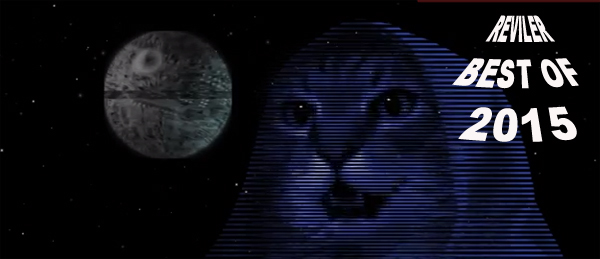 It's that time of year. Lists. You know the drill. Today we look back at our favorite national albums and songs of 2015

Jon, Reviler
Albums:
Shye Ben Tzur, Johnny Greenwood, and the Rajasthan Express – Junun
Colin Stetson and Sarah Neufeld – Never Were the Way She Was
Den Sorte Skole – Indians & Cowboys
Gwenno – Y Dydd Olaf
Mbongwana Star – From Kinshasa
Grimes – Art Angels
Sonny and the Sunsets – Talent Night at the Ashram
Jenny Hval – Apocalypse, Girl
Jessica Pratt – On Your Own Love Again
Dick Diver – Melbourne, Florida

Jon Jon Scott, @Soundverite1
Albums:
Kamasi Washington -Epic
Kendrick Lamar – To Pimp A Butterfly
Beach House – Depression
Greg Grease – Born To Lurk Forced To Work
Julia Holter -Have You In My Wilderness
I Self Devine & Muja Messiah – 9th House
Panda Bear – Panda Bear Meets the Grim Reaper
Bjork -Vulnicura
Jamie xx – In Colour
Madlib, Blu & MED – Bad Neighbor
Honorable Mentions: EP's
Kelela – Hallucinogen
FKA twigs – M3LL155X
Thundercat – The Beyond / Where the Giants Roam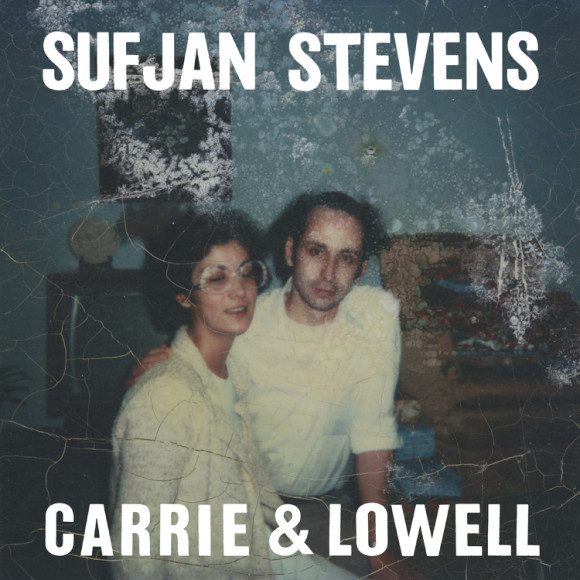 Sufjan Stevens – Carrie & Lowell
Had to give it to him. I had no idea I would be falling for another one of his records this many years after Age of Adz. If for no other reason, I place this record at #1 because I listened to it the most. Just gorgeous.
Kendrick Lamar – To Pimp a Butterfly
Jazz, soul, and funk come to a fore on To Pimp a Butterfly. Kendrick uses them like ingredients in a soup, but the base is still rap. It matters little that he sacrifices bangers in preference of lithe and complicated production. Some still cling to "King Kunta" and "Alright" as the albums legs, but these tracks are only incrementally more club-ready. So, if there aren't many songs that you can dance to, it's clear that Butterfly was never meant to be the house party-friendly piece that good kid m.A.A.d city still is. Kendrick wanted something deeper. He wanted a difficult record. Good, bad, sad, pretentious, and overstuffed are silly words in this context. To Pimp a Butterfly has many years to gestate and to be placed in proper context. We don't yet have any hindsight on the modern world he describes so well. In the meantime, I'll continue to laugh and be amazed at the Tupac interview.
Titus Andronicus – The Most Lamentable Tragedy
This album is just plain important. When music-oriented people talk about healthcare or gun control, I mention this album. Solutions to mental health issues start with real stories by real people, and no one has discussed them better than Patrick Stickles and company. Also, it's musically a ferocious punk rock record. Talk about the best of both worlds…
Colin Stetson & Sarah Neufeld – Never Were The Way She Was
Deeply meditative, seasonal, mathematic, and beautiful. "With the Dark Hug of Time" ends at the bottom of a well, with only ghostly voices penetrating the droning tones Stetson creates so naturally. If Bjork was plunging emotionality with her lyrics this year, Stetson and Neufeld were doing it with instruments and musical thrift alone.
Earl Sweatshirt – I Don't Like Shit, I Don't Go Outside
This is Earl's best album. There's no fronts or contrivances throughout the whole thing. By the time it ends, you want to start it over immediately. No other rapper can make such introspective worlds sound so inviting and cool. Earl is also being himself more than ever, and that gives him grace.
Joanna Newsom – Divers
She can do no wrong in my eyes. If you want to know what I really think, head here.
Bjork – Vulnicura
This album is like exploring a cave of complex emotions. As she plunges in deeper, she finds the ugly depths of "Family," where only atonal strings and endlessly reverberating beats live. The moment where the 808 drops and Antony comes in to break up the drama on "Atom Dance" is easily one of the best moments of the year. This album is the romantic antithesis of Vespertine, and the opposite side of humanity that Biophilia detailed so gorgeously. At 50, she's still beefing up her cannon.
Pile – You're Better Than This
Nobody does self-deprecation like Pile's Rick Maguire. He also brings together elements of all my favorite post-hardcore acts: Bear Vs. Shark, At the Drive-In, and Modest Mouse all make awesome referential appearances. Move over, Speedy Ortiz.
Viet Cong – Viet Cong
Nothing (in rock) all year was as catchy and solidly thematic from front to back. More punk and post-punk bands should go out with a bang as long and fucking awesome as "Death." Sounds like being trapped in a WWII battle with a light at the end of a longer tunnel than eyes can see.
Floating Points – Elaenia
I waited a long time for this one. Sam Shepherd manages to bring together everything that I love about modern electronic music. From jazz to humanlike synths, he creates an immersive experience that ends with a bang on "Peroration Six."
Dungen – Allas Sak
Their best album since 4. I love the cymbal flourishes on the title track and the saxophone solo on "Akt Dit." One of the best psychedelic rock bands continues to be just that.
Ought – Sun Coming Down
The best post-punk revivalists out there right now. Sun Coming Down is cacophonous and sprightly, but mostly shines due to its overwhelming positivity on songs like "Beautiful Blue Sky."
Jenny Hval – Apocalypse, girl
Works best as a college course on politics, sociology, and sexuality in a first world where "they say I'm free now/that battle is over/and feminism's over/and socialism's over/yeah, they say I can consume what I want now." Hval perfectly detailed subjects no one else even touched this year. I'm almost afraid to say more because she's so good at it. Soft dick rock for the win.
Kamasi Washington – The Epic
The straight shot of adrenaline that jazz needed in 2015. No other sax player out there puts so much raw emotion into their solos. Great hooks and great arrangements all around.
Helm – Olympic Mess
Smart noise music that creeps into your mind at a snail's pace. This album feels like a bizarre drug that breathes a deep meaning into anything you may be experiencing. It gives you as much as you allow it like the best albums do.
Of Montreal – Aureate Gloom
I love how Kevin Barnes managed to reel in his unending ideas for one more album. Check out the grooves on "Empyrean Abattoir" and the guitars on "Estocadas" if you need proof that he hasn't lost it.
Jessica Pratt – On Your Own Love Again
Dreamy and light, Pratt made the best folk album of the year. Check her out if you enjoy Laura Marling's more subdued output. This album sounds like it could have been made in any of the last 150 years.
Liturgy – The Ark Work
Sounds like a medieval battle that rages on through days, months, or years – or perhaps only as long as the album. Flows beautifully from blast beats into harsh, swampy electronics. If the vocals and the mixing were better, it would have crushed lists.
Protomartyr – The Agent Intellect
The perfect follow-up to last year's Under Color of Official Right, my favorite rock album of 2014. Read into the disturbing lyrics of "Boyce or Boice" if you dare. Also, "Pontiac 87" is the stickiest goth groove this side of Turn on the Bright Lights. The vocal performances are spotless.
Low – Ones and Sixes
Though there are some stinkers, "No Comprende," "Spanish Translation," and "Landslide" are all among the best and smartest songs of the year. Also, it was mixed and mastered perfectly.
Songs:
Pile – "Mr. Fish"
Low – "Spanish Translation"
Built to Spill – "Living Zoo"
Titus Andronicus – "Dimed Out"
Modest Mouse – "The Ground Walks, With Time In A Box"
East India Youth – "Turn Away"
Animal Collective – "FloriDada"
The World Is A Beautiful Place And I Am No Longer Afraid to Die – "January 10th, 2014"
Beach House – "PPP"
Amason – "Yellow Moon"

Sam G, @SRV_Hands and two-time picked to click champion.
Here's my top ten of 2015! I guess it's more Sam's Top ten metal albums of 2015? I'm at a point in my life where I'm comfortable only listening to one genre. But a few of my non-metal favorites were Royal Headache "High", Colleen Green "I want to Grow Up", Radioactivity "Silent Kill" and Wavves "V"
Horrendous-Anareta
Well well well what a mighty fine little death metal record we have here. It's hard to innovate inside of the tight confines of metal without any sort of backlash or being called a POSEUR! Just look at Deafheaven, but Horrendous has done it and they have done it so well and in a very short amount of time. Just a year after Ecydis they topped that record twisting death metal into something that maybe non-metal writers can go on and on about what this is doing to the modern state of metal?
Panopticon-Autumn Eternal
I expected a little bit of a backlash from the metal nerds of the world for this album. Cause it's a very pretty album about nature and dare I say "Cascadian"? And I thought everyone got all up in arms about Wolves in the Throne Room doing this? But this dudes on a roll making some of the best black metal around. And he makes really good beer, so make the drive to Hammerheart in Circle Pines where he brews.
Black Breath-Slaves Beyond Death
Black Breath drops the hardcore touches that always turned me off a little about them. Instead they go all in on the 90's Swedish death. They pay tribute to those bands while still making an exciting catchy death metal record.
Magic Circle-Journey Blind
Ugh HOLY BUCKETS this hit me right at the end of the year and I fell hard for this record. Traditional metal at its finest and juiciest. When I listen to this on my way to work I want to climb atop the green line and ride on top of the light rail with the wind blowing through my long mane of hair on my chest.
Tribulation-Children of the Night
First time I heard this I was like well this'll be on my list of favorites of the year. I was confused cause all the write-ups I read called Tribulation a death metal band. But I was like NO DEATH METAL BAND WEARS BELL BOTTOMS OR PLAYS SEMI-HOLLOW BODY GUITARS! But I want to live in that weird retro/goth/death world that they've created. Play this record for someone who is thinking of trying metal.
Leviathan-Scar Sighted
Have you ever had a panic attack? Do you want to know what terror and anxiety sounds like in my head? Well listen to Scar Sighted.
High On Fire-Luminiferous
High on Fire is creeping into my generation's metal LEGACY band. But not yet! Matt Pike is too busy vaping and writing songs about lizard people and putting out better records than some of his peers (ie.Kylesa, Mastodon) before he becomes MATT PIKE the brand(dudes Lemmy and Slayer). High on Fire have been surging since putting out that dud "Snakes for the Divine" a few years ago, but a newly sober and vape master Pike is back with the riffs and still shirtless.
Baroness-Purple
Everyone knows the Baroness bus crash story? Well Baroness made a really good record after that awful bus crash. Produced by Dave Fridmann who I wasn't too excited hear about, I think he can ruin records by putting his knuckles all over something and making it all about the D-Man. Instead he just puts the D-Man aside sprinkles in a touch and flavor here and there.
Gruesome-Savage Land
Now this is the album of the summer! It's like you like the band Death? Well so do we! Here's our loving tribute to Chuck we hope you like it! Thanks Gruesome I Do! Play this record for someone who's like "hey Dead to Fall is heavy bro".
False-Untitled
Best band in Minnesota put them on a mural downtown. Also I'm getting sick of seeing other reviews and write-ups for this record and them being like "hey can you believe the singer is a girl?!?!!" yes metal dude women are writing, performing and being involved with metal! I know that makes you uncomfortable so stop being awful examples of your gender metal dudes.