Announcing Reviler's 6.25 Anniversary Show!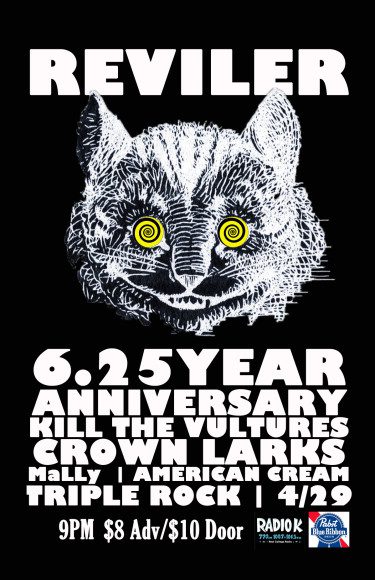 Reviler is celebrating 6.25 years in the biz! we're throwing a show at the Triple Rock on 4/29. It will feature Kill the Vultures, Crown Larks, MaLLy, and American Cream. Doors at 9pm, tickets are $8 in advance (here) or $10 at the door. Hope to see you there!
Kill The Vultures (avant garde rap duo):
https://killthevultures.bandcamp.com/
Crown Larks (Rock/Jazz experimenters out of Chicago):
https://crownlarks.bandcamp.com/
MaLLy (local star rapper):
https://mally.bandcamp.com/
American Cream (psych/rock improvisation extraordinaire):
https://realamericancream.bandcamp.com/
Reviler founders and contributors will DJ between sets.
This show is sponsored by Radio K and Pabst Blue Ribbon.