MaLLy – The Colors of Black Review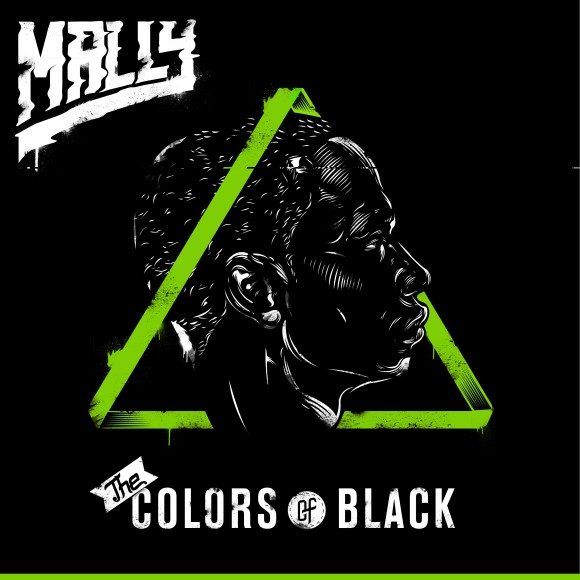 Everyone in the Twin Cities to some degree or extent is aware of MaLLy and his capabilities as a lyricist and artist. His razor sharp wordplay, meticulous syllable and simile manhandling, and the way he puts all of these mechanics and details together, especially when paired with the right canvas. Whether it is Mydus on The Passion, or The Sundance Kid with The Last Great…you can be dead certain that MaLLy shares the same attention to detail as his producers.
However, for his EP, Strange Rhythm,there was more of a need to put the present day circumstances to a present day canvas, and for that task he has chosen Last Word to ride shotgun. This doesn't change though what The Colors of Black, his third album becomes, and just like that, the mirror image that once shared a rightfully cocksure and triumphant young man, now shares the image of what that mirror image would have looked like had MaLLy not become the man he wanted or sought to be on The Last Great…
The first spot where The Colors of Black becomes starkly different than its predecessor albums is with the addition of Last Word himself in the producer's chair. Along with a slew of guest musicians, they help provide the cacophonous backdrops that are brooding with an eye for mischief at every turn, such as the television distortion on the intro "Child of America," or the brooding cello and stark, yet troublesome piano arrangements on "Two Worlds." Elsewhere you can also hear the reverberating synths, and erratic snaps and handclaps on "Innervisions," or the trip-hop meets trap percussive elements existent in "City of Fear." Faint whispers of boom bap lie in the drumwork of "Hold My Tongue" in co-existence with the rich and stark synths and guitar distortion, or you can also hear the sirens and guitars blaring in harmony with the 808s on "Machine Gun." If there is the faint idea of a bright spot, its in the bright sounding keys and the temporary moment of reprieve turned to apathy on "All of My Life (Part 2)." In all its moments, Last Word uses the same ominous, bleak and dark textures that made such recordings as "It's Dark and Hell is Hot" by DMX, or "All We Got Iz Us" by Onyx something to be heralded for bringing a listener to this ominous and uncertain world.
MaLLy in a huge way delivers on his earlier work, by utilizing more of a voice that exercises the oppressor ("Two Worlds," "Hold My Tongue," "City of Fear") and the oppressed ("All of My Life (Part 2)," "Everything Else But Me." "A Long Day"). Not only does he do that, but combine that with what he has in his arsenal as a lyricist, and you have something that makes works like The Colors of Black be mentioned in a similar vein to gOOd kid, mAAd city, or Illmatic, as a recording that really brought you into the artist's world and the internal strife and struggle it deals with. Proof that you can't have the triumph, if you can't have the struggle.
–Ali (Background Noise Crew, Egypto Knuckles)
MaLLy will be having a release party for The Colors of Black on Friday, April 18th, 2014 at the 7th Street Entry. MaLLy & Last Word will headline, along with Haphduzn, DJ Jimmy2Times, and DJ Fundo. Doors will be at 9pm for this 18+ show, and tickets are $7 in advance of the event, and $10 at the door on the day of the event. Feel free to also stream The Colors of Black below.