We Went There: Julianna Barwick at the Cedar Cultural Center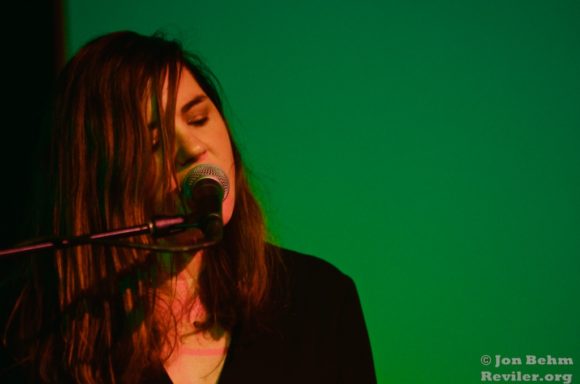 It has been a tough couple of weeks. The world seems to be falling apart at the seams more quickly than usual these days, and locally it was hotter than the sun, draining whatever energy seemed left out of most of us. This set up an idea environment to go into a dark, cool Cedar Cultural Center to hear the soothing music of Julianna Barwick. She did not disappoint.
Under soft lights in front of a green screen, Barwick gently unwound ambient electronic ragas using her hypnotizing vocals and a rack of electronic instruments. It was soothing and powerful. It was hypnotic and peaceful. It was a perfect escape for just a little bit.
Opening up was Mas Ysa, who like Barwick solely utilizes electronic soundscapes and vocals. His version was a bit more angular and upbeat, infusing almost tropical vibes into his more dance-driven set. Still firmly in the clouds, there was an abstract layer of beats that helped to really propel his set into something special. If you are like me and have not heard his music, make sure to check out his compelling and commanding sound.