Mbongwana Star – Malukayi (feat. Konono No.1) / Show Tonight!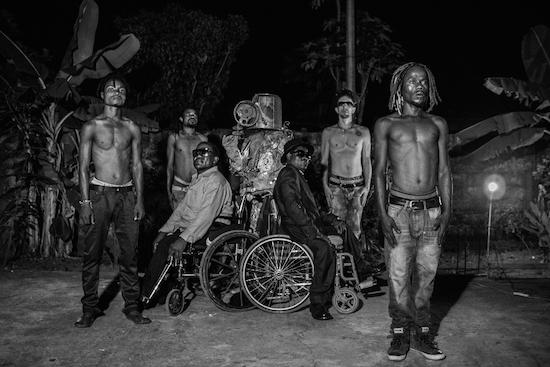 Congolese band Mbongwana Star released one of my favorite records of 2015, From Kinshasa. Since then I have been eagerly awaiting the band landing stateside for a tour. And now the wait is over! The seven band members will perform at the Cedar Cultural Center tonight, bringing their highly unique sound to our Cities for the very first time. For the uninitiated, Mbongwana Star play a style of music that is unmistakably Congolese in nature, but is also unlike anything that country (or any other) has produced. It feels very forward-thinking, linking the old world with a weirder, multi-faceted future.
The band is the brainchild of Coco Ngambali and Theo Nsituvuidi, two paraplegic members of Staff Benda Bilili, a band of homeless and disabled Kinshasa musicians that unfortunately never made it here before they broke up in 2013. Ngambali and Nsituvuidi teamed up with a group of younger musicians including Parisian producer Liam Farrell to fully flesh out their sound. And it's a sound that must be heard to be appreciated! You can stream their collaborative single (with Konono No. 1) below and if you dig it, tickets for tonight's show are available here.
— Jon