Cult Punk Heroes Redd Kross Return (Show Tuesday!)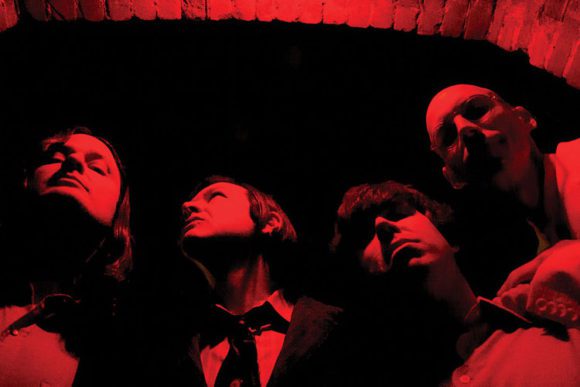 The legend of Redd Kross seems almost too good to be true sometimes. Two brothers named Jeff and Steven McDonald (age 11 and 15) formed what became the band in 1978 and opened for Black Flag their first gig. The other two original members went on to join Circle Jerks and Black Flag. The International Red Cross threatened to sue the band after they spelled the name the same on their first release. Throughout the 1980s members of Nirvana and many other future 90s superstars would spend some formative moments at Redd Kross shows. The list goes on yet the band never really broke through to mainstream success like so many that found influence in them did.
The band's first record Born Innocent came out in 1982 as the brothers still were teenagers and contained the classic track "Linda Blair" who was also the supposed inspiration behind the name of the band as well. The band also had a running obsession with 70s rock and glam which led to 1984's Teen Babes From Monsanto which saw them covering Kiss, David Bowie and The Rolling Stones among others which still are a cornerstone of their live shows. Throughout the 1990s Red Kross spent the decade flirting with success with a new generation of musicians they influenced. 1997's Show World was the last album they did before taking what become an extended hiatus. After about a decade and reunion for some festivals 2012's Researching The Blues was their first album of the 2000s and was a great batch of Cheap Trick inspired power pop.
For their longest tour in probably a few decades, Redd Kross has enlisted Steven McDonald's current bandmate in the Melvins Dale Crover on drums. While there is currently word of a new Redd Kross album in the works, Steven also currently splits his time as the current Melvins bassist and OFF! so don't expect any more Redd Kross tours coming through anytime soon.
Redd Kross play at Amsterdam in St. Paul Tuesday (4/18) night. More info on Amsterdam's website.
Writer / photographer / Reviler co-founder