Listen to songs from Dem Atlas, Strange Relations & Nick Jordan (then see them all + more at Broder and People residency TONIGHT at the Turf)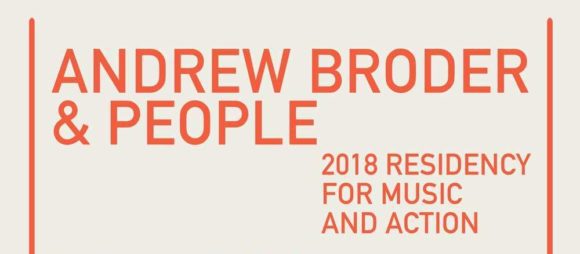 Night two of four of the Broder and People residency (our preview/interview here) at the Turf Club is happening tonight, Thursday the 11th, with doors at 7pm. Tonight is another eclectic lineup, and proceeds tonight benefit Puerto Rico Hurricane Relief. Below you'll find music from three rising artists who are taking part of this evening's festivities. In addition to these three bands, TEKK NIKK will be churning out minimal techno and Feel Free Hi Fi will also bring their sound system and dub plates for what is always a cool experience. These are always fun nights, with cool collaborations, so don't pretend you have something better to do. Grab $10 and we'll see you at the Turf. More info/Facebook RSVP HERE.
Strange Relations
Strange Relations are a duo melding drums and synths/bass who released their stellar LP Editorial You last year. They craft sophisticated indie-pop music that has a strong of reality infused in it to keep it grounded. You can listen to the dark yet buoyant "Say You" above to get a sense of their fully composed yet minimal sound that has garnered the two buzz over the last year.
Nick Jordan
Jordan is a rising singer who released his Dividends EP last year, and has gotten love from many quarters about his stylistic R&B and fully realized sound. From his videos, it is clear that in addition to his songwriting chops he doesn't skimp on the visual aspect of his work. I've not seen him before, but I'm certain he will be a dynamic performer who you won't want to miss on the Turf Club stage.
Dem Atlas

This slow burner showcases local Rhymersayers MC deM atlaS's dusty aesthetic that has helped him rise above a crowded pack of local rappers over the last couple of years. His non-truadional songwriting and searing intensity have made him a must-listen on record and a must-see on stage.