Single Take: This Song Is Awful/Awesome And You Are Stupid for Liking/Not Liking It: March 9, 2018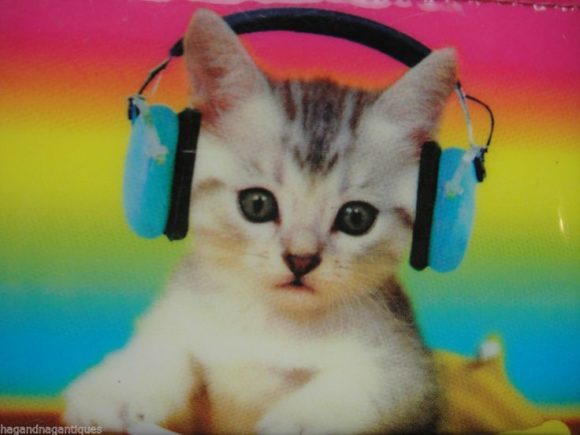 Single Take is a Reviler feature where multiple people give a passing glance at some new music and causally rank it somewhere between 1 (Justin Beiber) and 10 (really amazing). Fun, right? Check out the latest installment below and feel free to tell us who stupid and out of touch we are based on our opinions. Arguing on the internet: the greatest of American traditions.
Our guest contributor this week, Meghan Kreidler, is the lead vocalist for local band Kiss the Tiger. You can hear their latest EP Elliot Park here. Their next show will take place at the 331 Club on 3/24 (more info here).
Janelle Monáe – Django Jane
Meghan (7/10)
The production/beat on this song isn't very original, but with that being said I've never heard Janelle Monae rap before and that's pretty cool and the Black female, feminist messages are strong and always appreciated by a fellow female and POC. "Hit the mute button. Let the vagina have a monologue." Hell yeah.
Chris (8/10)
I love the multi-message here, right in line with the #timesup, #metoo and BLM movements happening in America. I'm sure the lyrics "pussy power" will be bleeped out on the radio and this will lose its' intended effect, but I dig this.
Josh (9/10)
What can you say? She is amazing. Some people try to capture the zeitgeist….Janelle Monáe is the zeitgeist.
Adam Johnson (8/10)
Reminds me a bit of Jidenna, but the lyrics and production kill. Super slick video, too. Her comet continues to grow brighter.
Jon (9/10)
In my book Janelle Monae can basically do no wrong so I am super excited for the release of Dirty Computer this Spring. I think I like her as a singer more so than a rapper but there is no denying the power of this song.
Meaghan (4/10)
This is a bit of a wannabe outlaw country song without a punch. Vocals are lazy and don't go through any transformation. Honestly almost fell asleep listening to it, maybe a good song to listen to before taking a nap.
Chris (9/10)
If I hadn't known this is Colter Wall, I'd think that Tom Waits had gone country, which is a compliment really! I haven't really listened to Colter much, and am a real big fan of the old, sad, country sound. Hints of Waylon in there, too. I love it.
Josh (6/10)
A nice slab of whiskey-soaked, cigarette-stained, cry-in-you-beer rustic country music from Mr. Wall. Haven't heard of him before, but from this track it sounds like he lived a full life and had the stories to show for it.
Adam Johnson (6/10)
Simple, effective, good-ass country song about living life.
Jon (9/10)
I don't listen to a ton of country but Colter Wall manages to hit the exact slice that I really appreciate square on the head. His new record is stripped down and full of scars, reminding me of some of my favorite recordings like Live at the Old Quarter (Townes Van Zandt), American Recordings (Johnny Cash) and more. This song is one of my favorites on it.
Yuno – No Going Back
Meaghan (6/10)
This is a fun, catchy tune. I like it. The beat is good, but becomes a little repetitive. I like it the more I listen to it, especially the chorus. Simple but effective. The guitar solo that carries through until the end adds another nice layer so the song feels like it evolves to something.
Chris (9/10)
Heavy influences of Foster the People and Tame Impala here, and this is really catchy. I like both FTP and Impala, so I like this too. When that guitar kicks in over the beat, hell to the yes. Adding this to my playlist right now.
Josh (5/10)
Liked the vibe out of the gate, but overall this track felt like a mediocre song from an artist who has some real talent. Also why did that guitar solo happen? I may have to dive deeper into the catalog to see if that sense is correct because this song just doesn't jump off the page for me.
Adam Johnson (5/10)
"I'm tired of trying," he says. The video production and on-site shoot really fooled me…Having said that smarmy thing, I enjoyed this song (hello, guitar solo).
Jon (5/10)
This tune is super infectious in a way that reminds me of that Peter Bjorn and John song from a few years back "Young Folks." I can already visualize this emanating from every PA system of every 'hip' retailer in the country (maybe they'll even create a 'clean' version without the weird guitar solo). What I am saying is that I find it unthreatening now but I think I could easily hate it.
Meaghan (6/10)
This woman has a really pretty voice. It's a beautiful intimate song and is lyrically nice as well. The drums are cool and there are some effective organ swells in there as well. Not my go to music, but a good listen if feeling introspective or pensive.
Chris (7/10)
Sounds like Laura Marling, are you sure this isn't her? I have to be in a certain mood to listen to this folk sound, coffee in hand on a cold Sunday…or making that drive along Hwy 61 to La Crosse in a light rain where the sky is grey and the river is to my left. This is total mood music.
Josh (6/10)
I do appreciate subdued folk music and this song hits all of the right buttons in regards to being lush and serene. This song just end up holding down a spot on one of my world famous "after midnight, time to try to chill out" mixes.
Adam Johnson (6/10)
A grey duck amongst the bunch, this is the most potent video this week. Dramatic juxtapositioning work well.
Jon (7/10)
This is a really pretty tune that digs into my soft spots. Sort of wish I could catch this band tonight at the Entry as I wouldn't mind hearing more.
Chad VanGaalen – Host Body
Meaghan (6/10)
This is a groovy, chill one. I particularly enjoy the saw-like/reverb-y synth sound effects. Easy listening. My preference is geared toward more athletic/aggressive sounding vocals, but for a road trip (like the one I'm currently on!) this is nice listening!
Chris (7/10)
I really dig this video. I must be living in a cave, I have never heard of this guy and this is his 6th album. If you're a fan of King Tuff, you probably would dig this like I do. I need to check out the other albums he's put out. I'm a big fan of psych rock, and this falls someplace in folk-psych electropyschfolk?
Josh (watching video 8/10, song alone 6/10)
Best video of the week, hands down. The music is of the smart, angular variety that still lingers from previous decade, a genre I appreciate but have never felt a strong gravitation pull towards. I can't muster up strong feelings for this song in either direction, especially when I'm not watching the hypnotic video.
Adam Johnson (6/10)
The sandwich threw me for a loop. Would experience again.
Jon (7/10)
I am a big Chad VanGaalen fan and this is probably my favorite tune from his latest record, Light Information. That being said it's not my favorite VanGaalen release – a strong track though nonetheless.

Meaghan (7/10)
This is my favorite of the bunch. This guy kinda has a Lou Reed sound, getting British band vibes from the sound as well. I didn't know a lot of these artists, but this will probably be the one I investigate further so thank you Reviler!
Chris (8/10)
Slacker indie rock at it's finest. Lyrically it feels like Car Seat Headrest, vocally it sounds just like Lou Reed…I mean dead ringer scarily close! I like this very much. We had a Nico-esque singer in Tiny Ruins, and Lou Reed here. Let's get a Velvet Underground cover band formed stat!
Josh (6/10)
Another song that doesn't elicit especially strong feelings one way or the other. It is three minutes of solid garage pop, with polished production and sharp melodies. Maybe too polished?
Adam Johnson (6/10)
If the 1970s were Medieval England, this video is a Canterbury Tale. I dig the faux-Television guitar tone and lolliping refrain.
Jon (6/10)
At first I sort of dismissed this sound as 'Lou Reed lite' due to the lead vocals' superficial resemblance. But that is neither fair to Reed (who shouldn't be reduced to simply the sound of his voice) or Nap Eyes (honestly when you compare most songwriters to Lou Reed they come up short). This is a decent sounding song from a band who seems to have a lot of promise.