Martin Devaney: Plaid on Plaid / Release Show Saturday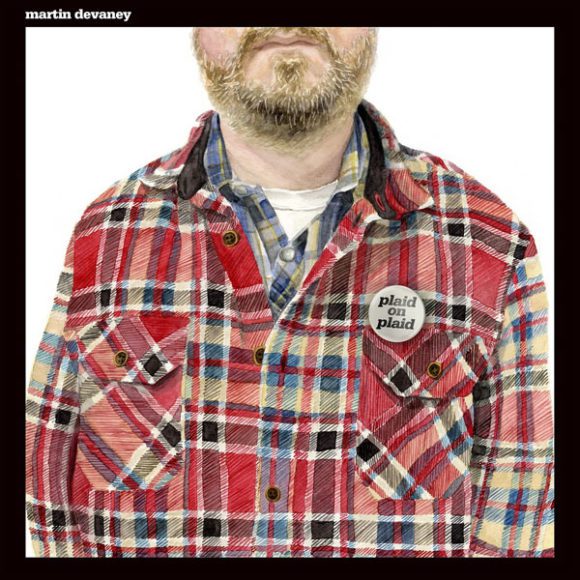 Martin Devaney's music has become synonymous with the city of Saint Paul insomuch as he's known in some circles as the "unofficial mayor." He's been a scene fixture for decades – first in hip hop collective Hierospecs and then later as a solo artist as well as fronting the band Crossing Guards. It's a specific aesthetic of the city that Devaney seems to embrace the most – a kind of blue collar, rootsy, linoleum-and-imitation-wood-paneling slice of the City that is disappearing by the day.
It seems fitting that Devaney's latest solo record (his seventh) alludes to the unofficial uniform of that beat – the plaid flannel. Plaid on Plaid also not too subtly reference's Dylan's seventh solo record, Blonde on Blonde. To the extent that Dylan utilized everyday language to evoke higher concepts, Devaney seems to be playing from the same book. Like Dylan, Devaney is an everyman poet. However Plaid on Plaid isn't simply an imitation game. For starters Devaney (wisely) avoids the harmonica which certainly would have been too on the nose. He also plays in a much wider range of classic rock – referencing sounds from Petty to Elvis Costello. Backing him in his effort are a very recognizable crew of scene veterans, Ryan Plewacki, Adam Lamoreaux, Tim Martin, Sean MacPherson, Tony Zaccardi, and Ryan Otte.
You can hear
Plaid on Plaid
below or check it out live this Saturday night when Devaney hosts his release show at the Turf Club alongside Little Man and Valet (
tickets/info
). Fun side fact: Valet has a
Myspace page
!
— Jon