KFAI Presents: The Live from Minnesota Mixtape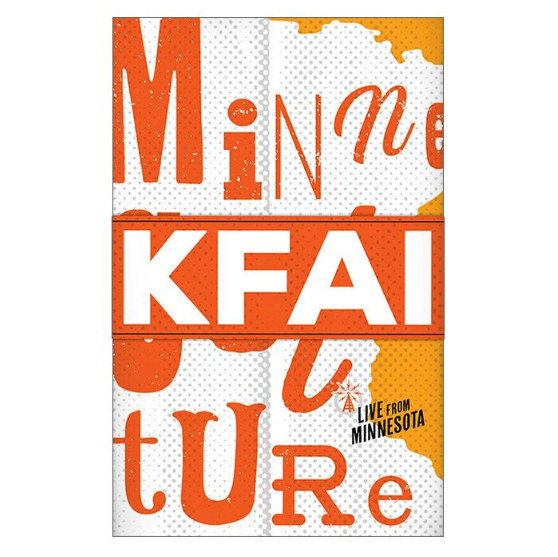 For nearly a decade now KFAI Community Radio has been presenting MinneCulture, a series focusing on live music from Minnesota musicians (as well as local stories on arts, culture and history). While those recordings haven't been released in the past, this year the station has decided to put out some of the cream of the crop in a special edition release, the Live from Minnesota Mixtape.
The mixtape spans from 2010 through 2017 and charts the growth and evolution of local music during that time period. There are some old favorites (Charlie Parr, Heiruspecs, Gospel Machine, etc) as well as newer standouts like Bad Bad Hats and Dalmar Yare & Bob's Band. The album, which will be available on cassette at Hymies, the Electric Fetus, Solid State, Cheapo, and others, also features concert photography of the artists (full disclosure: both myself (Jon Behm) and Reviler photographer Chris Goyette furnished the photos).
The cassette will cost five dollars and the proceeds will go towards funding KFAI so that they can continue to be one of the cornerstones of local music support in our community. The Electric Fetus will host a mixtape release party on 12/6 that will feature Minneapolis jazz-soul singer and Mixtape artist PaviElle. There will also be an official release show at Turf Club on 12/15 that will feature Pornonono, Jayanthi Kyle, See More Perspective, as well as special guests (Info/tix here).
— Jon
Check out the playlist below as well as more detail about the shows:
Dec 6: Electric Fetus (MPLS) in-store concert with jazzy soul singer PaviElle
Dec 15: Mixtape Release Concert at Turf Club with Pornonono, Jayanthi Kyle, See More Perspective, and special guests
Live from Minnesota Mixtape Tracklist:
1. Barbara Jean: "Wishing Well" at Icehouse in Minneapolis
2. Bad Bad Hats: "Girl" at the Masonic Temple in Winona
3. See More Perspective: "For My People" at Patrick's Cabaret in Minneapolis
4. Gospel Machine: "That Ring" at Icehouse in Minneapolis
5. Pornonono: "Don't Tell Anyone" at Icehouse in Minneapolis
6. Mason Jennings: "Two Dollar Man" at Sacred Heart Music Center in Duluth
7. Kitten Forever: "Temple" at Triple Rock Social Club in Minneapolis
8. Heiruspecs: "Merry Go Round" at Icehouse in Minneapolis
9. Caroline Smith: "Magazine" at the Masonic Temple in Winona
10. The Jayhawks: "Somewhere in Ohio" at the Turf Club in St. Paul
11. Liminal Phase: "Loose Change" at Cafe Maude in Minneapolis
12. Chastity Brown: "From My Old" at the Cedar Cultural Center in Minneapolis
13. Davina & the Vagabonds: "Pocket" at Patrick's Cabaret in Minneapolis
14. The Honeydogs: "Broke It, Buy It" at the Aster Cafe in Minneapolis
15. PaviElle: "Sometimes You Wanna Be" at the Sheldon Theatre in Red Wing
16. Dalmar Yare & Bob's Band: "Dihal" at the Cedar Cultural Center in Minneapolis
17. Charlie Parr: "Falcon" at the Paramount Theatre in Austin
18. The Suburbs: "Turn the Radio On" at First Avenue in Minneapolis