Best of 2019.5: Albums & Songs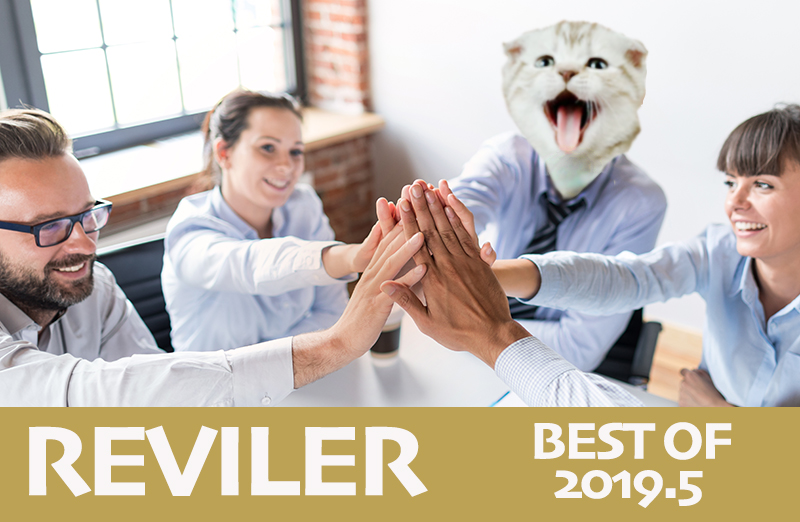 We're taking stock of the music we've liked from the first half of 2019. Wednesday will be shows, Thursday will be Minnesota music and Friday will be national albums and songs. Enjoy!
Jon Jon
Kelsey Lu- Blood
Flying Lotus –Flamagra
Jamila Woods – Legacy! Legacy!
The Comet Is Coming – Trust on the Lifeforce of the deep Mystery
Damon Lock's Black Monument Ensemble – Where The Future Unfolds
Solagne – When I Get Home
Cate Le Bon – Reward
James Blake – Assume Form
Little Simz – Grey Area
Prince – Originals
Chris G
Fontaines D.C. – Dogrel
The Comet Is Coming – Trust In the Lifeforce Of The Deep Mystery
Doomsquad – Let Yourself Be Seen
Claude Fontaine – Claude Fontaine
The Chemical Brothers – No Geography
Priests – The Seduction of Kansas
Billie Eilish – When We All Fall Asleep, Where Do We Go?
Sharon Van Etten _ Remind Me Tomorrow
The Underground Youth – Montage Images of Lust & Fear
Swerevedriver – Future Ruins
Jon
Albums
The Comet is Coming – Trust in the Lifeforce of the Deep Mystery
Aldous Harding – Designer
Jai Paul – Leak 04-13 (Bait Ones)
SPELLING – Mazy Fly
Megan Thee Stallion – Fever
Cate Le Bon – Reward
Weyes Blood – Titanic Rising
Solange – When I Get Home
Orville Peck – Pony
Little Simz – GREY Area
Songs
The Comet is Coming – Summon the Fire
Jai Paul – Str8 Outta Mumbai
Big Thief – Cattails
Cate Le Bon – Daylight Matters
Aldous Harding – Barrel
Orville Peck – Big Sky
Wu-Lu – Seven
Weyes Blood – I Love Movies
Holly Herndon – Eternal
Munya – Blue Pine
Kenta Yamamoto
Albums
1 ) People Under the Stairs – Sincerely, The P
After over two decades of delivering some of the most consistent, exceptional boom-bap music, People Under the Stairs release their final album to mark an end to their remarkable career. "Sincerely, The P" is a mix of candid energy and mature reminiscence that shows the west coast duo at their peak, and is truly a gift to hip-hop heads.
2) Tyler, the Creator – IGOR
While Tyler's lyrics and unvarnished delivery style have never been anything to be overlooked, his production ability is what truly shines in IGOR. Tyler takes some real risks on this record, that results in one of the most creative projects so far in 2019.
3) Telemakus – Calantha Vol. 2
You know you've stumbled upon something special when an artist crafts an album with nearly limitless replayability at only age 19. Calantha Vol. 2 is an intelligently produced jazz-hop album that is both entrancing and stimulating, and I'm excited for what's to follow in this series.
4) Loyle Carner – Not Waving, But Drowning
South London rapper Loyle Carner's sophomore album is as sentimental, poetic, and jazzy as ever, but shows a growth––both musical and personal––that forms a compelling and sincere record to be remembered.
5) Malibu Ken (Aesop Rock & TOBACCO) – Malibu Ken
It's been three years since the last Aesop Rock album, and it's good to see that he's just as consistent as ever. Accompanied by the galactic yet retro production of TOBACCO, Aesop sounds right at home as he unleashes his impressive vocabulary and creativity.
6) Yelawolf – Trunk Muzik 3
Yelawolf has always impressed me with his ability to take creative risks, as well as seamlessly blend a variety of genres, but it's nice to see him come back to his roots in Southern Hip-hop. TM3 is a masterful mix of energy and introspection, and Yelawolf's most complete project yet.
7) Abstract Orchestra – Madvillain, Vol. 2
The masters are back to recreate MF DOOM and Madlib's "Madvillainy" with live
instrumentation and original arrangements. The Orchestra displays their expertise in jazz while keeping the tracks true to the original, to create a vibrant iteration of a classic album in hip-hop.
8) Blu & Oh No – A Long Red Hot Los Angeles Summer Night
Two veterans of hip-hop converge to tell a vivid story of vengeance, murder, and consequence over the course of 11+ tracks. Blu's staple rhyming matches perfectly with Oh No's sample-rich production to create a L.A. narrative that leaves a lasting impression.
9) Anderson .Paak – Ventura
Ever since breaking into the mainstream in 2016, .Paak has consistently delivered high-quality albums blending R& B, funk, and hip-hop, and "Ventura" is no exception to his excellent discography.
10) Ill Considered – Ill Considered 5 & 6
One of London's finest improvisational jazz bands returns with a beautiful collection of
spontaneous, yet synchronous melodies. Bass, drums, sax, guitar, and bass clarinet blend and clash to provide a refreshing experience for jazz listeners.
Songs
1) Freddie Gibbs & Madlib – "Crime Pays"
2) Blu & Exile – "True & Livin'"
3) Tyler, the Creator – "NEW MAGIC WAND"
4) People Under the Stairs – "Hard"
5) Loyle Carner ft. Tom Misch – "Angel"
6) Tyler, the Creator ft. Playboi Carti, Charlie Wilson – "EARFQUAKE"
7) Anderson .Paak ft. André 3000 – "Come Home"
8) Freddie Gibbs & Madlib ft. Anderson .Paak – "Giannis"
9) Loyle Carner ft. Rebel Kleff, Kiko Bun – "You Don't Know"
10) Malibu Ken – "Tuesday"
11) People Under the Stairs – "Redeemer"
12) Malibu Ken – "1+1=13"
13) Tyler, the Creator ft. CeeLo Green, Jerrod Carmichael – "GONE, GONE / THANK YOU"
14) People Under the Stairs – "Letter to My Son"
15) Kiefer – "Orange Crayon"
Josh
Albums
Freddie Gibbs & Madlib – Bandana
Nivhek – After its own death…
William Tyler – Goes West
Mdou Moctar – Ilana: The Creator
75 Dollar Bill – I Was Real
Altin Gun – Gece
Maurice Louca – Elephantine
M. Geddes Gengras – I Am The Last of That Green & Warm​-​Hued World
Leighton Craig – Diamond Eye
Sarah Louise – Nighttime Birds and Morning Stars
Matmos – Plastic Anniversary
S. Araw Trio XIII – Activated Clown
Prins Thomas – Ambitions
Flying Lotus – Flamagra
OHBLIV – Give Thanks
Best Reissues (unranked)
Mort Garson – Mother Earth's Plantasia
Endless Boogie – Vol. I, II
Kaitlyn Aurelia Smith – Tides: Music for Meditation and Yoga
V/A – Jambu e Os Miticos Sons Da Amazon
Cave – Psychic Psummer
Songs (Not on top albums, unranked)
Daphni "Sizzling" feat Paradise
Blanck Mass "House vs. House"
Four Tet "Teenage Birdsong"
Noname "Song 32"
Helado Negro "Running"
Holly Herndon "Eternal"
Adam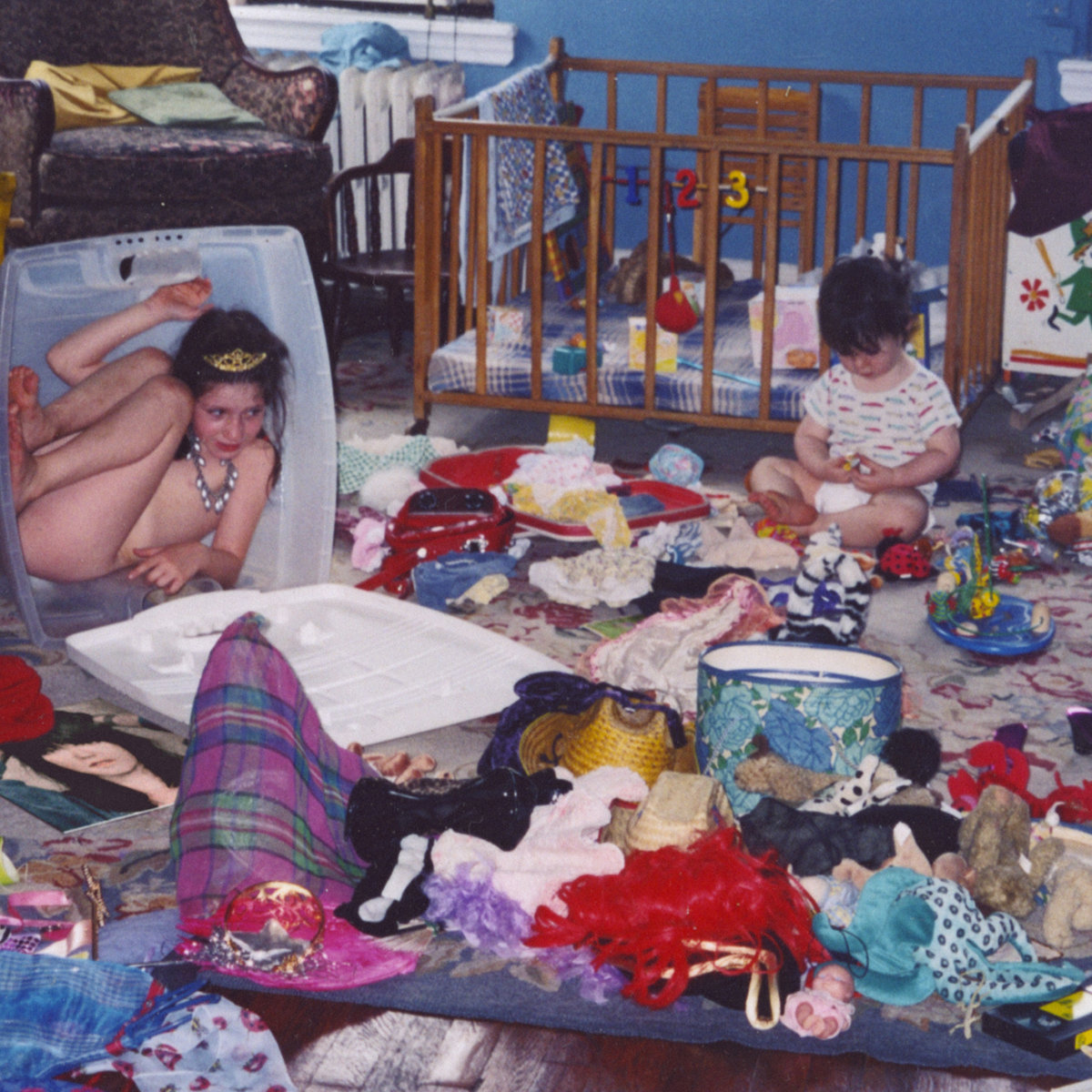 Albums
Sharon Van Etten – Remind Me Tomorrow
Lolo Zouaï – High Highs to Low Lows
Little Simz – Grey Area
Carly Rae Jepsen – Dedicated
Aldous Harding – Designer
Billie Eilish – When We All Fall Asleep, Where Do We Go?
Cate Le Bon – Reward
Priests – The Seduction of Kansas
Billy Woods & Kenny Segal – Hiding Places
Pile – Green and Gray
Songs
Aldous Harding – "The Barrel"
Arlo Parks – "Super Sad Generation"
Little Simz – "Offence"
Mark Ronson feat. Lykke Li – "Late Night Feelings"
Bill Eilish – "bury a friend"
Claud – "If I Were You"
Lolo Zouaï – "Moi"
Carly Rae Jepsen – "No Drug Like Me"
slowthai – "Doorman"
Billy Woods & Kenny Segal – "Spongebob"