Best Albums and Songs of 2017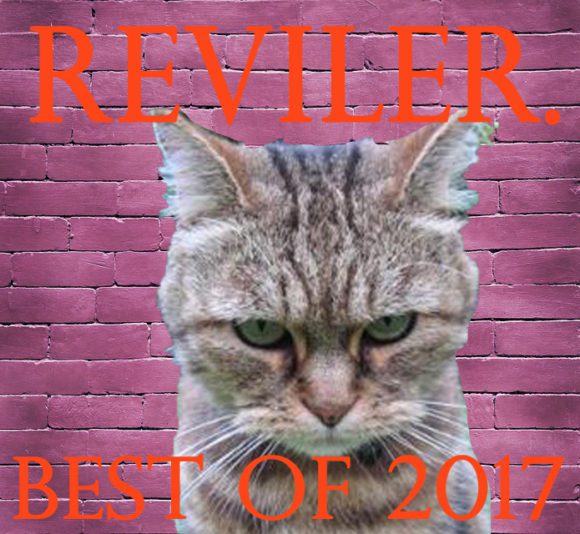 It's the most wonderful time of the year…list time. We will be collecting the albums, songs and concerts we thought were the best for 2016 and sharing them with you, dear readers. Check out below our favorite concerts of 2016.

Michael Cyrs
Albums:
Tonstartssbandht – Sorcerer
Though I don't play it non-stop like many of the things on this list, I'm overcome by this record every time I do. It's so pure, like bathing in a stew of Grateful Dead and early-Animal Collective, happening in real time. Apart from the headiness, it just rocks. As soon as Andy White clicks on his overdrive, my air guitar comes out. I may have been unfairly swayed by seeing them play outside in the West-Texan desert last March, but one of my favorite parts of making lists like these is about recalling fond memories. This kind of record is why I do this.
Pile – A Hairshirt of Purpose
On Hairshirt, nobody loses their teeth or starves themselves like past Pile albums. Rick Maguire instead talks about a breakup, tries to save a marriage, and cleans his house with the anxious ferocity that sufferers of any mental illness can identify with. It's also the band's most musically diverse. "Hissing for Peace" is a sizzling expansion on their post hardcore proclivities while "Dogs" makes a string section work for a band usually reserved for the deepest levels of self-deprecation.
Richard Dawson – Peasant
Peasant takes place in an old world. Communities exchange crops. A soldier contemplates abandoning duty for love. The word "knave" is tossed around like it's common language. Suffice to say that Dawson conjures history better than anyone this side of Colin Meloy. The music follows suit. "Ogre" sounds like an exiled commune of people that taught themselves how to make music. Dawson beats the shit out of his acoustic guitar like a crocodilian punker just before delivering extremely tender moments like "Beggar" and the jazz-folk invention of "Shapeshifter." In terms of idiosyncrasy, nothing this year came close.
Alex Cameron – Forced Witness
Al Cam, however divisive in his satirical delivery about the ugliness of masculinity, knows how to write a hook with the best of them. His smoky voice on "Country Figs" gets stuck in your head like a new lover. No matter how sordid, each tale comes across as compelling. If anyone can make getting "shat on by an eagle" sound tender, they deserve a little credit. This is Justin Vernon's eighties pop wet dream.
Godspeed You! Black Emperor – Luciferian Towers
Though hailed by some as Godspeed's first inessential release, you can't deny how much effort went into this album. I experienced this record while walking around Minnehaha Falls park. Everyone that walked past me radiated with light. Sophie Trudeau's violin bows on "Fam/Famine" echoed off the flowing water with grace. Even titles like "Anthem For No State" delivered moments of hope.If the world around us is being destroyed, it doesn't mean we get to fall back on sarcasm and apathy and watch pathetically. There is a future left, and this record reminded me that I've got to work towards a brighter one no matter how dark things seem.
Laura Marling – Semper Femina
Marling's most complete work yet. "The Valley" is the perfect backdrop to her gruff voice. "Nothing, Not Nearly" could pass as a Jeff Buckley cover. Even when she swears like a sailor on "Wild Fire," she sounds kind and inviting. There's also production risks like the sharp jazz and rhythm on "Soothing," the one-note guitar dirge on "Nothing," and the inclusion of numerous instruments that don't sound nearly as cluttered as 2015's Short Movie. Marling found prettiness and self-love despite the seriousness of the injuries her gender has sustained.
Do Make Say Think – Stubborn Persistent Illusions
Past DMST records sounded like a musty basement with red wine and old friends. Now, they've opened the windows to a mountainous landscape. Overcoming at first with "War on Torpor," the record quickly slips into meditative, carefully crafted songscapes on standout "Horripilation." I feel like I just got home from a hiking trip whenever the album ends.
Kendrick Lamar – DAMN.
listened to DAMN. more than anything (except Pile) this year. I can hardly imagine what it's like to play God while simultaneously appealing to him like Kendrick has to do every day of his life. More dense lyrically than any other album this year, it was impossible to ignore the compelling tale being told here, forwards or backwards. Even if I was trying to dance to "HUMBLE," I was also listening on an intellectual level. No one since Doom has been able to marry those two ways of listening this perfectly.
Big Thief – Capacity
A record for feeling scarred, but unashamed. Music for embracing studio production while still taking time to bask in folk minimalism. Lyrics that encourage you to continue down your own path no matter what your family's history has taught you. At the center is Adrienne Lenker, a woman so unsullied by fame's filthy paws, it's makes you feel like crying. This is the follow-up to Burn Your Fire For No Witness that I never got.
Circuit Des Yeux – Reaching for Indigo
As a purveyor of people with strange voices, I couldn't resist this record. Haley Fohr's tenor vocals are so artfully head-scratching, you hardly know what happened after the 7-minute "Black Fly." There's also humor behind the drama that sounds like Yo La Tengo on "The Story of This World Pt. 2," and "Paper Bag" which smartly says as little lyrically as an actual paper bag does visually. Could have fit in with the freak folk craze of the mid-00's, but instead stands boldly on its own.
Grizzly Bear – Painted Ruins
Their most compact and fluid sounding record since Yellow House. It doesn't have G Bear's most memorable songs on it, but it still casts an artful glaze over my day that I have a hard time shaking off. I was never bored listening to it even once. A major improvement on Shields that I played multiple times in a row on several occasions.
Mount Kimbie – Love What Survives
I listened to this in the grocery store once. Everyone looked at me funny. Micachu almost manages to out-feature even Archy Marshall on "Marilyn." The standard kick-snare patterns on this thing are so refreshing. I want every DJ to play it, forever. It's also worth picking up just so you can check the artwork in the booklet.
Vince Staples – Big Fish Theory
Hip hop that takes risks, doesn't rely solely on trap beats, incorporates monologues without losing steam, and explains Staples' predicament in the rap game in less than forty minutes. Also, the GRIME SOUND IS AMAZING.
The Body & Full of Hell – Ascending a Mountain of Heavy Light
Jazz and power electronics are better genre-tags for this outing. What is with the drumming on "Our Love Conducted With Shields Aloft?" The exchange of lead vocal duties is so refreshing. When you get tired of Chip King's women-and-children-sounding wails it migrates wonderfully to Dylan Walker's grindcore screams, and vice versa. "Master's Story" is an expertly crafted marriage of heavy genres.
The Mountain Goats – Goths
"Paid in Cocaine" and "Unicorn Tolerance" hit all the humor marks, while "Andrew Eldritch Is Moving Back To Leads" is an unwaveringly identifiable tale. Still the master of storytelling and wit, John Darnielle describes a genre without having to lean on its tropes. "Rain in Soho" is an instant Goats classic. They haven't stopped being great yet.
The National – Sleep Well Beast
Though it took me a little while to warm to "The System Only Dreams In Total Darkness," I now see it as something The National had to make – a big rock and roll song with a goddamn guitar solo. It cuts through Matt Berninger's usual mope with clarity. I'm also glad the band are able to incorporate electronics so well like on "Walk It Back." Most bands would look like fools for trying on so many hats, but The National are just as great as ever.
Ariel Pink – Dedicated to Bobby Jameson
Though it works just as well as a collection of random Haunted Graffiti sketches, this ends up being just a symptom of the comedown from 2014's masterful pom pom. After you add a little perspective, your realize Pink's ear for hooks is as good as ever. I almost drown in "Time to Live" and the title track bangs as hard as indie rock has ever been able to.
Avey Tare – Eucalyptus
Though hardly as concise as Deakin's Sleep Cycle (My 2016 AOTY), this is another rousing and explorative Animal Collective side project. Dave Portner has lost some of the charm from Sung Tongs, but still works his words gorgeously around acoustic guitar-driven psychedelia. Anyone can relate to "Ms. Secret" or "When You Left Me," but it takes a real auteur to make something as bafflingly pretty as "PJ."
Liars – TFCF
TFCF strips away the bombast of Liars' last two LPs (as well as an original member), but is its own animal as a result. Angus Andrew picks up an acoustic guitar for once, slows down some Giorgio Moroder ideas, and dons a wedding dress in a robustly overt, yet still artfully crafted vision of punk's distended electro future. Even during a track called "Staring at Zero," I'm still pulling a lot of enjoyment from Andrew's ideas.
SZA – Ctrl
It's amazing when you can't avoid a record, but it ends up being something you don't want to avoid. "Prom" and "Drew Barrymore" were everywhere in 2017, but I was happy to hear them each time. SZA isn't just a rapper, either. She builds up her vocal melodies to climaxes that are always earned. When you get screamed at on her choruses, it's a sensual rush of senses mirrored only by the great storytelling.
Four Tet – New Energy
Not too much to say here. Even my least favorite Kieran Hebden album (Beautiful Rewind) is still pretty great. "Two Thousand and Seventeen" is one of the best tracks of the year, and "Lush" incorporates the hang drum better than anything since Bjork's "Virus," way back when in 2011.
Perfume Genius – No Shape
I saw Mike three times this year, and he killed it each time. It's so uplifting to hear a guy who has three records about loss and dejection come through with a celebration of love.
(Sandy) Alex G – Rocket
It took me months to figure out that his genre-play isn't as bloated as it sounds. Each song is connected through different tales of a relationship, which involves anything between finding someone new ("Bobby") and stacking bricks between each other ("Brick").
The War on Drugs – A Deeper Understanding
Well-produced to a seeming impossibility, but never manufactured or dishonest.
Forest Swords – Compassion
Best artwork of the year. Matthew Barnes creates a brighter, deeper, and more human experience than his previous projects.
Songs:
Protomartyr – "A Private Understanding
(Sandy) Alex G – "Bobby"
Pile – "Leaning on a Wheel"
The Mountain Goats – "Rain In Soho"
Chad VanGaalen – "Pine and Clover"
Wand – "Plum"
Burial – "Subtemple"
alt-J – "3WW"
Frank Ocean – "Provider"
Mount Kimbie – "Blue Train Lines (featuring King Krule)"
Perfume Genius – "Slip Away"
Benjamin Clementine – "Jupiter"
Kane Strang – "Lagoons"
Ought – "These 3 Things"
King Krule – "Czech One"
Four Tet – "Two Thousand and Seventeen"
Alex Cameron – "Country Figs"
Tonstartssbandht – "Sorcerer"
Lina Tullgren – "Asktell"
Laura Marling – "Next Time"
Ariel Pink – "Time to Live"
Jaye Bartell – "The Wilderness"
John Maus – "Touchdown"
Animal Collective – "Selection of a Place (Rio Negro Version)"
GY!BE – "Fam/Famine"

Adam Johnson
Albums:
1. Oxbow – Thin Black Duke
2. Kendrick Lamar – DAMN.
3. Colin Stetson – All This I Do For Glory
4. Margo Price – All American Made
5. Grails – Chalice Hymnal
6. Blank Range – Marooned With the Treasure/Bob Bucko, Jr. – Decelebrate
7. Ryuichi Sakamoto – Async
8. The Bronx – V
9. Erasure – World Be Gone
10. Algiers – The Underside of Power
11. Fuoco Fatuo – Backwater
12. The Feelies – In Between
13. Everything Everything – A Fever Dream
14. Young Pioneers – High Again
15. Odonis Odonis – No Pop
16. Spoon – Hot Thoughts
17. dälek – Endangered Philosophies
18. Nick Hakim – Green Twins
19. And So I Watch You From Afar – The Endless Shimmering
20. Mastodon – Emperor of Sand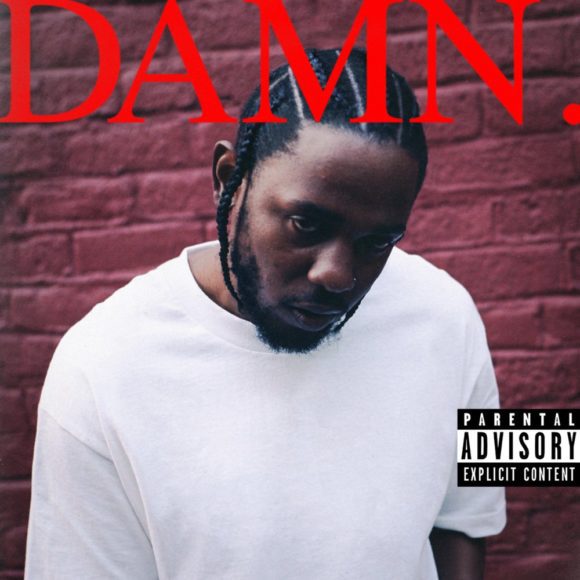 Ali Elabbady
Albums
Kendrick Lamar – DAMN.
Björk- Utopia
Open Mike Eagle – Brick Body Kids Still Daydream
Ibeyi – Ash
Jonwayne – Rap Album Two
Mavis Staples – If All I Was Was Black
Jlin- Black Origami
Syd – Fin
Sampha – Process
Janelle James – Black and Mild
Vince Staples – Big Fish Theory
Oddisee – The Iceberg
Kamasi Washington – Harmony of Difference
Run The Jewels – Run The Jewels 3
Lana Del Ray – Lust For Life
Tyler, The Creator – Flower Boy
St. Vincent – MASSEDUCTION
Kelela – Take Me Apart
Moses Sumney – Aromanticism
Migos – Culture
The Pollyseeds – Sounds of Crenshaw, Vol. 1
2 Chainz – Pretty Girls Like Trap Music
Big K.R.I.T. – 4eva Is A Mighty Long Time
JAY Z – 4:44
SZA – CTRL
Thundercat – Drunk
Miguel – War & Leisure
Vagabon – Infinite Worlds
King Krule – The OOZ
Ariel Pink – Dedicated to Bobby Jameson
Mount Kimbie – Love What Survives
Fever Ray – Plunge
Mount Eerie – A Crow Looked At Me
Julien Baker – Turn Out The Lights
Zola Jesus – Okovi
The XX – I See You
The War on Drugs – A Deeper Understanding
Fleet Foxes – Crack Up
Charlotte Gainsbourg – Rest
Power Trip – Nightmare Logic
RoSpit & 14KT – RSXGLD
(Sandy) Alex G – Rocket
Slowdive – Slowdive
Lil B – Black Ken
Perfume Genius – No Shape
Arca – Arca
Jay Som – Everybody Works
Grizzly Bear – Painted Ruins
TORRES – Three Futures
LCD Soundsystem – American Dream
Songs:
Kendrick Lamar "Element"
Open Mike Eagle "(How Could Anybody) Feel At Home?"
Mavis Staples "Little Bit"
Ibeyi "No Man Is Big Enough For My Arms"
Oddisee "Rain Dance"
Vince Staples "Big Fish"
Rapsody "Knock on My Dope"
Kelela "LMK"
King Krule "Dum Surfer"
Buddy & Kaytranada "A Lite"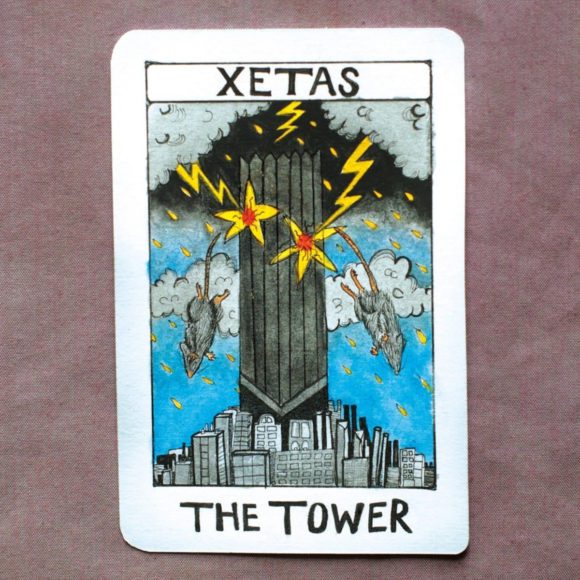 Adam Bubolz (Reviler)
Albums
Xetas – The Tower
David Nance – Negative Boogie
Mozart's Sister – Field Of Love
Viagra Boys – Call Of the Wild
Kendrick Lamar – Damn.
Alvvays – Antisocialites
TOPS – Sugar At The Gate
Lorde – Melodrama
Idle Bloom – Little Deaths
BROCKHAMPTON – SATURATION II
Songs:
Viagra Boys – Upside Backwards
Party Nails – Blow Me Away
Mozart's Sister – Moment 2 Moment
Kendrick Lamar – HUMBLE.
TOPS – Petals
Xetas – The Gaze
HAIM – Right Now
Halsey – Bad At Love
Idle Bloom – Dust
Nightmen – Be My World

Jon Behm (Reviler)
1. Emel – Ensen
2. Kelly Lee Owens – ST
3. Aldous Harding – Party
4. Alice Coltrane – World Spirituality Classics 1
5. Bargou 09 – Targ
6. Juana Molina – Halo
7. Benjamin Clementine – I Tell a Fly
8. King Krule – OOZ
9. John Maus – Screen Memories
10. Big Thief – Capacity
Some songs I liked that were not in my top albums:
Ariel Pink – Time to Live
Protomartyr – "A Private Understanding
Exploded View – Summer Came Early
k-9 – Show Me The Body
Kamasi Washington – Humility
U.S. Girls – Mad As Hell
Downtown Boys – Somos Chulas
Hundred Waters – Wave to Anchor
TOPS – Petals
Bomba Estereo – Quimica (Dance With Me)
Oneohtrix Point Never – The Pure and the Damned" (ft. Iggy Pop)
Priests – Jj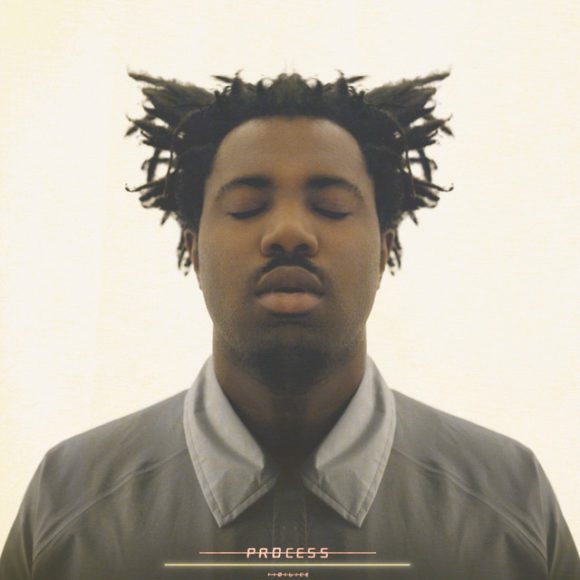 Jon Jon Scott, @SoundVerite1
1. Sampha – Process
2. Broken Social Scene – Hug Of Thunder
3. Kendrick Lamar – DAMN
4. Bjork – Utopia
5. Greg Grease – Down So Long
6. Thelonious Monk – Les Liaisons Dangereuses 1960
7. Moses Sumney -Aromanticism
8. Kelela – Tear Me Apart
9. Jay-Z – 4:44
10. Jackie Shane -Any Other Way
11. Radiohead – OK Computer OKNOTOK 1997 2017
12. Phoenix-Ti Amo
13. Rayven Lanae – Midnight Moments
14. Emily Haines – Choir of the Mind
15. Rapsody – Laila's Wisdom
16. Cameron Graves -Planetary Prince
17. Thundercat -Drunk
18. Vince Staples -Big Fish Theory
19. Jane Weaver – Modern Kosmology
20. Four Tet – New Energy
21. Soul of a Nation- Afro-Centrc Visions in the Age of Black Power:Undeground Jazz, Street Funk, & the Roots of Rap 1968-79
22. Nick Hakim – Green Twins
23. Main Source – Breaking Atoms
24. Japanese Breakfast – Soft Sounds From Another Planet
25. Makaya McCraven -Highly Rare

Josh
Best Albums
Daniele Luppi / Parquet Courts – Milano

J Hus – Common Sense

Kendrick Lamar – DAMN

LCD Soundsystem – American Dream

Kelly Lee Ownes – Kelly Lee Owens

Satishu & Makoto – CZ-5000 Sounds & Soundscapes

Jlin – Black Origami

Les Amazones d'Afrique – Republique Amazone

Stormzy – Gang Signs & Prayers

Alex G – Rocket

Mount Eerie – A Crow Looked At Me

Teengirl Fantasy – 8am

Filthy Huns – Forever Beast

Tonstartssbandht – Sorcerer

Mark McGuire – Ideas of Beginnings + Vision Upon Purpose
Honorable Mention: TALSounds – Love Sick; Laurel Halo – Dust; Juana Molina – Halo Omar Souleyman – To Syria, With Love; SZA – Ctrl; Four Tet – New Energy; Oddisee – The Iceberg; Fever Ray – Plunge
Reissues & Compilations:
World Sprituality Classics 1: The Ecstatic Music of Alice Coltrane Turiyasangitananda

The Fall – Singles (1978-2016)

Arthur Russell – Instrumentals

Various Artists – Mono No Aware

Jackie Shane – Any Other Way

Outro Tempo: Electronic And Contemporary Music From Brazil 1978-1992

Sweet as Broken Dates: Lost Somali Tapes from the Horn of Africa

Tokyo Flashback

Dr. Octagon

– Dr. Octagonecologyst
Best Songs (not on one of the above albums)
Fujiya & Miyagi "Solitaire"

Guided by Voices "Dr. Feelgood Falls Off the Ocean"

David Nance "Negative Boogie"

Luna "Car Wash Hair"

Future "Mask Off" Remix (feat Kendrick Lamar)
Oddisee "Like Really"
Kevin Morby "Come to Me Now"
Folkazoid w/ J Spaceman "Electric"

Protomartyr "My Children"

Black Mass "Please"
Kamasi Washington 'Truth'
Endless Boogie "Back in '74"
K'Valentine "Family"
Vince Staples "Big Fish"
Forest Swords "Raw Language"
Halazan Bazar "Honest People"
Check out our playlist of all best songs that are on Spotify!
Writer / photographer / Reviler co-founder