Single Takes: Kosmischer Läufer, REMI, Jenny Hval, Prettiest Eyes, and Purple Mountains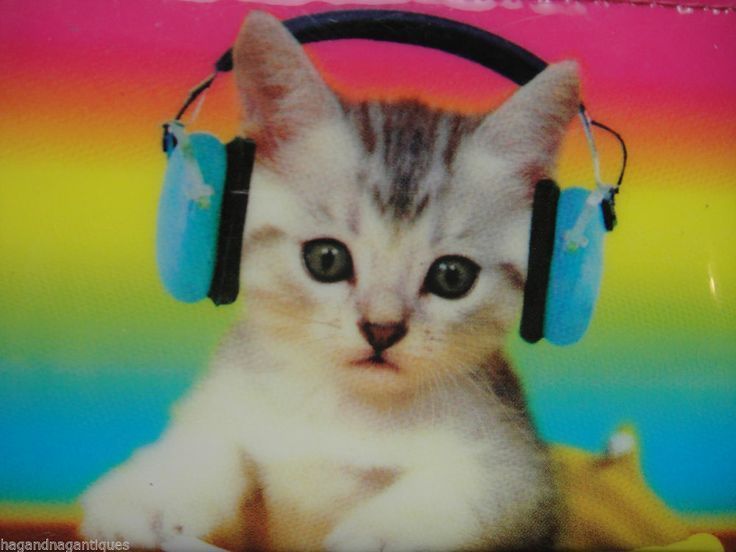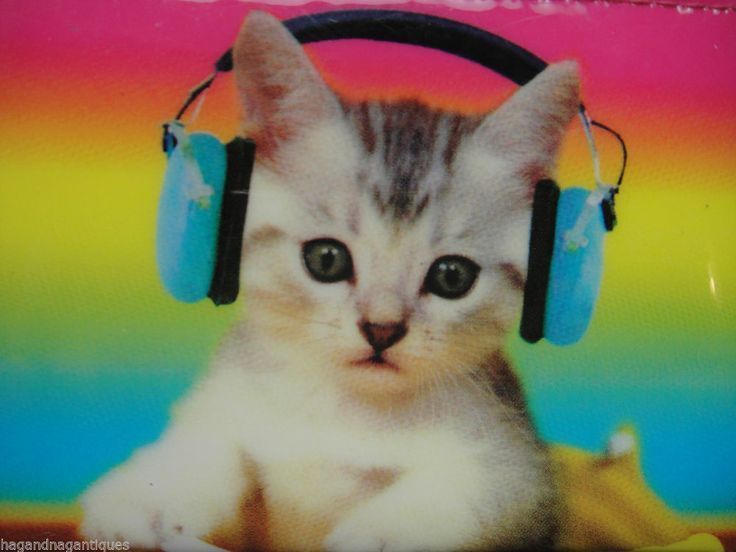 Single Take is a Reviler feature where multiple people give a passing glance at some new music and causally rank it somewhere between 1 (Justin Beiber) and 10 (really amazing). Fun, right? Check out the latest installment below and feel free to tell us who stupid and out of touch we are based on our opinions. Arguing on the internet: the greatest of American traditions.
Find the rest of the Kosmischer Läufer albums here
Chad 5/10
Where am I right now!? I can appreciate how Läufer runs through this song in the year 2015 mirroring the oddities and simplicities (and unfortunate blatant patriarchy) that was the 1970s. I immediately made a correlation to Kölsch's '1977', '1983', and '1989' LPs in which he focuses on important times of his upbringing through ambient melodic minimal techno. Outside the video the music triggered wild-relaxing inspiring vibes and now I'm going to check Discogs for that limited edition yellow vinyl.
Ben 6/10
Ankunft im Stadion/Das Rennen is a heady track full of spacey and intriguing sounds. I was drawn to the eclectic mixture of music carrying me through the airwaves. Considering the original recording was in 1976, the song is way before its time. I could imagine it playing in an underground club late at night now, let alone 40 years ago.
Jon B 8/10
There has been some considerable chatter about whether this project is actually legitimate or not (as in the East German source material). Honestly, I don't think it matters that much as while the backstory is cool, the music is great regardless. Utterly hypnotizing cosmic grooves.
Josh 10/10
Ugh, this is fucking amazing. Even without the backstory, this is a starry-eyed kosmische rager. A sublime mix of an understated groove and sparkling synths. Definitely going to be finding more out about this record.
Kenta 6/10
Strange but memorable—it would almost put me in a deep trance then snap me right out of it by switching keys. The arrangement of synths and organs was probably really progressive for its time, but feels a bit unfocused.
Chad 6/10
I'm picking up what they putting down in a music/lyric sense, but I am NOT consuming any of the food and/or beverages offered up early on in the video *see end of video for obvious reasons why.
Ben10/10
This is one of those songs you hear and start bumping immediately. Remi's beat is the first aspect of the song that jumps into your ears with perfect snare and tasteful synth placement. The hook and verses are unusual and seem to ride a fine line between Hip Hop and R&B. Whosane's bridge is also exceptional. Highly recommended.
Jon B 7/10
I am pretty confident that you could copy and paste REMI's lyric "if we don't wake up / we are probably / gonna meet the maker" wholesale into Black on Both Sides without anyone being the wiser. Rap-wise the Australian artist shares some similarity to a young Mos Def but also differentiates himself in his singing. This track has a great beat and I dig REMI's style – very curious to see what he does next (and in the state of Australian hip hop in general).
Josh 6/10
I'm not familiar with REMI, but I like the reggae-influenced hip hop that underpin this song. The beat almost sounds like a warped video game soundtrack, which is cool and the song bounces between sharp lyrics and soulful choruses.
Kenta 9/10
The snares! Dare I say Dilla level snares. The swinging drums and background percussion builds the foundation of a phenomenal beat, which is matched perfectly by the vocalist. Complete with Mos Def -esque interludes and an outstanding bridge by Whosane, this is a great, great find.
Jenny Hval's The Practice of Love will be available on September 13th Via Sacred Bones
Chad 5/10
Super ethereal vibes, she definitely has that third-eye functioning well in her sentiment. But with such a vision I felt the formulaic Nature of this song has more opportunity to provide more depth of dimension – it plays like a mash-up of a Phil Collins and Sinead O'Connor collab which just falls flat for me knowing most of the lyrics were lost to the ether within the simplistic sound.
Ben 6/10
Dreamy vocals from Jenny Hval play over a seemingly 80's inspired dance pop instrumental. Superb mixing and rhythmic drums carry the melodic lyrics throughout the song. The central line of ashes to ashes is apropos of the story of life, corroborated by other lines throughout the song highlighting mortality and humanity.
Jon B 8/10
While I admire Hval's more experimental tendencies, her songs that I enjoy most are probably the ones that adhere closer to traditional pop structures. This one does that but also manages to include some subtle weirdness. This makes me very excited to hear the rest of the new record.
Josh 7/10
Jenny Hval has been a constant source of left-field pop over the last few years, so I'm always excited to see new material from her. This song actually is relatively by-the-numbers, with a sprite synths and hushed drums chugging forward behind her ethereal vocals. Not sure if the whole album is like this, but if so it seems this could the record that sees her expanding her audience. This is pop music done right.
Kenta 7/10
At first, I didn't understand where the song was going sonically—but on further listen, the way the song is mixed is flawless. The way the grand, almost defiant instruments interact with the extremely naked vocals is hard to accomplish, and this is definitely an experiment gone right.
Prettiest Eyes will open for Thee Oh Sees at First Ave on Oct 10 (tix/info)
Chad 8/10
I love how the Talking Heads has infiltrated and influenced 92% of alt/punk/lo-fi rock sounds available these days. This is the kind of music you'll see me dancing in odd-fashion to while continuing in my journey to bend/break gender/societal norms. The last 30 seconds of this song warrants I check out the rest of this album. *Also see Crack Cloud, Drahla, Automatic, Hierophants, Viagra Boys, Here Lies Man, and Felines.
Ben 10/10
Chunky bass lines set the stage for energetic drumming and upbeat vocals. The message is simple but powerful, with a meaningful critique against "the man" implied by the rebellious lyrics. Electric sounds play off the traditional live band instruments to create a dynamic getaway soundtrack.
Jon B 8/10
It's hard to compare to the incomparable Devo, but this tune reminds me of them in the best way possible. Both in the off-kilter manic post-punk stylings as well as the off-kilter lyrical structures (not to mention punctuation). Its a great track that I can't wait to hear live in October on the First Ave mainstage.
Josh 6/10
Minimalist, snarky post-punk. A song that fit well within the world of Castle Face Records, John Dywers seminal San Fran label that have been a constant home for weirdo punk over the last decade. Like Thee Oh Sees songs, this is a jam on record, but I bet it would be killer live.
Kenta 10/10
This is such a jam! It's a shame I hadn't heard this earlier in the summer. Funny and catchy title/refrain, with fantastic musicianship all around (although shout out to the bassist who I know is having the time of their life). The song's funky, fun, and doesn't take itself too seriously, and is so refreshing.

Chad 4/10
You know how a certain 'sound' recycles throughout the decades? Well, either this 60/70s folk-vibe is well-ahead or well-behind the music curve for me. I need a bit more punch and aggression in a song to match the everything-that's-going-on-these days. I'm going to send this to my dad though, he's going to fuggin' love it and be reassured the world keeps on a'truckin'.
Ben 8/10
Plucky guitar notes and chords create a soft background for Dave Berman's soothing vocals. The lyrics center around a woman who brings him light in life despite feeling darkness and cold as the title implies. Berman is reminiscent of Cash both sonically and lyrically. Darkness and Cold carries an air of melancholy and nostalgia one often experiences in early autumn.
Jon B 10/10
This is probably the most brutally sad song on an album that is full of them, made especially so by Berman's recent suicide. The jaunty country beat does little to mask the bleakness of the lyrics, which in typical fashion are utterly relatable. It's an amazing track though one that is hard to listen to given how immediate and evident all the pain was within it.
Josh 10/10
Damn. Still sad about losing Berman. It was awesome to have him back writing and performing after the long Silver Jews hiatus. Following his suicide, this album is even more profound and sad than it seemed through initial listens (which is saying something). Hoping Berman has found peace in the great beyond. Thankful he shared his amazing talents throughout the years.
Kenta 8/10
One of those songs that's great to drive to at sunset. Great lyrics supported by extremely substantive vocals. The song showcases the words of an old school soul that is weathered, but extremely sincere.