Introducing: DARSOMBRA / Show Tomorrow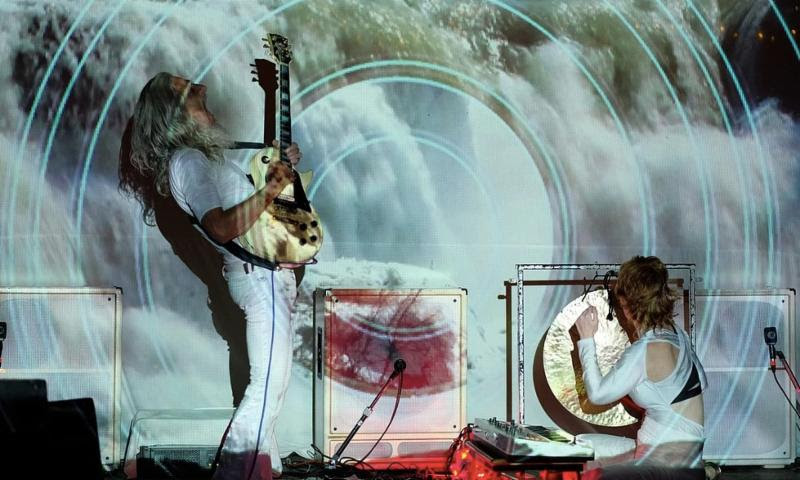 DARSOMBRA are a Baltimore progressive/experimental duo consisting of Ann Everton and Brian Daniloski.  Over the course of the last decade, they have released five full length albums as well as a host of other audio and video miscellany. The most recent release is Transmission, a 45 minute continuous track of sprawling psychedelic rock and noise that functions both as an an album as well as transcendental experience (which you can stream below).
DARSOMBRA aren't just interested in your ears and soul either – with their live shows they are after your eyes as well. Each performance contains unique visual elements that along with everything else, take the listener/witness unto a higher plane of being.
Minneapolis is very fortunate to be hosting DARSOMBRA tomorrow night (9/19/19) at the Kitty Cat Klub (info / tix) which should make for an unforgettable experience for all you cosmic travelers out there.
— Jon