Pete Yorn and Michigander at Varsity Theatre | Review and Photos
Pete Yorn, in support of his most recent album "Caretakers", returned to Minneapolis at the Varsity Theatre on November 18, 2019. Flying under the radar on most indie rock stations over the last decade for some unknown reason, Pete has steadily released eight studio albums over the course of twenty years that are instantly recognizable beginning with 2001's classic "Musicforthemorningafter". With the recent release of "Caretakers" and the first single "Calm Down", many of his long-time fans may think Pete is going back to his beginning to create something new and fresh.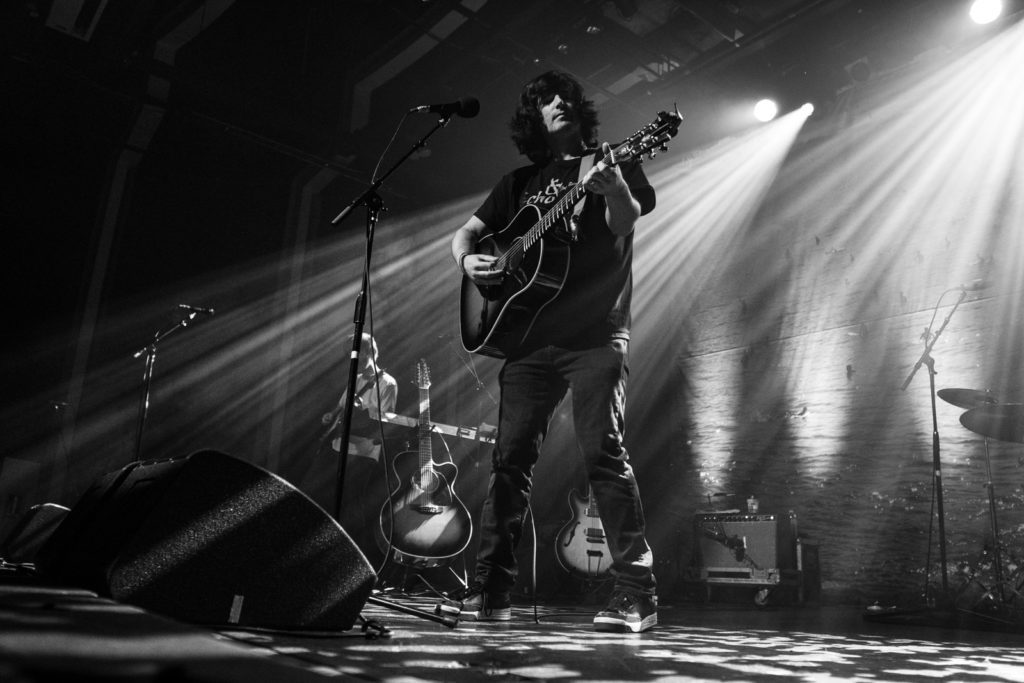 Joined on-stage by members of Day Wave, Pete brought an energy and emotion to the Varsity stage that could only come from a few years off the road, spending time as a new father, and taking stock of what is important in life. Before playing "I Wanna Be The One" from his latest release, Pete casually opened up to the crowd that having a child has given him a new perspective to some of his earlier recordings and how some have taken on an entirely new meaning for him, comparing the newer song to "I'm Not The One" from 2016's LP "Arranging Time".
Continuing with "Pass Me By" from his sophomore release in 2003 on "Day I Forgot", it was a pleasant surprise to hear Pete interweave New Order's "Love Vigilante's" into the end of the song. I love moments like this at shows, as it gives you a brief glimpse into the influences of artists and New Order is one of my personal favorite bands. The mix of older work with newer songs felt seamless. As the show progressed, Pete made sure to get the crowd (including this writer) engaged in a sing-along, pulling out the 2001 classics "Strange Condition" and "Just Another Girl".
Continuing his set, Pete stopped to inform the crowd that "Can't Stop You" was a "song about toxic people that you can't get out of your life". So many artists play one song to the next without engaging the crowd, and the only other time I've had a chance to see Pete Yorn in person was at The Basilica Block Party in 2005, and I remember it being a set plagued with sound issues. It wasn't an overly memorable performance that day and Pete didn't talk much, so it made this evening even more enjoyable to have him provide small bits of information about his songs and how he got his start with Columbia Records and how a producer gave him advice to take "one chord, it doesn't matter what chord" and write a song with it. That song was "Life on a Chain".
Rounding out the evening, the band members left the stage and Pete played an intimate acoustic set of "Crystal Village" and "Closet", which silenced all the but the far back of the room at the Varsity. (Why is it people go to shows and stand around and talk loudly through a performance?) . Hearing stripped down versions of these two songs, which found heavy airplay in Minneapolis when they were released, was to me the most memorable part of the performance and brought a real closeness to the room.
Before leaving the stage at the end of his performance of 2001's "For Nancy, ('Cos It Already Is), Pete thanked the crowd stating "I missed you guys so it's been great to play for you tonight". We feel the same Pete, thank you for stopping through Minneapolis on a Monday night and reminding us why we love you so much.
Check out the full set of photos from Pete's set, as well as photos of Michigander who opened the night with a rousing performance and a surprise duet with Minneapolis's own Lydia Liza. You may remember Michigander from recent performances at Icehouse in April and 7th Street Entry in October. We certainly hope they return to Minneapolis soon!
See the photos now:
Pete Yorn Setlist
Idols (We Don't Ever Have to Say Goodbye)
On Your Side
I Wanna Be the One
Pass Me By
Strange Condition
ECT
Just Another Girl
Halifax
Can't Stop You
Try
Turn of the Century
Life on a Chain
Crystal Village (solo acoustic)
Closet (solo acoustic)
Sleep Better
Calm Down
Encore:
A Girl Like You (solo acoustic)
For Nancy ('Cos It Already Is)
Christopher Goyette is a live music and event photographer in Minneapolis.