Nat Harvie & Brent Penny: "4 embraces" Review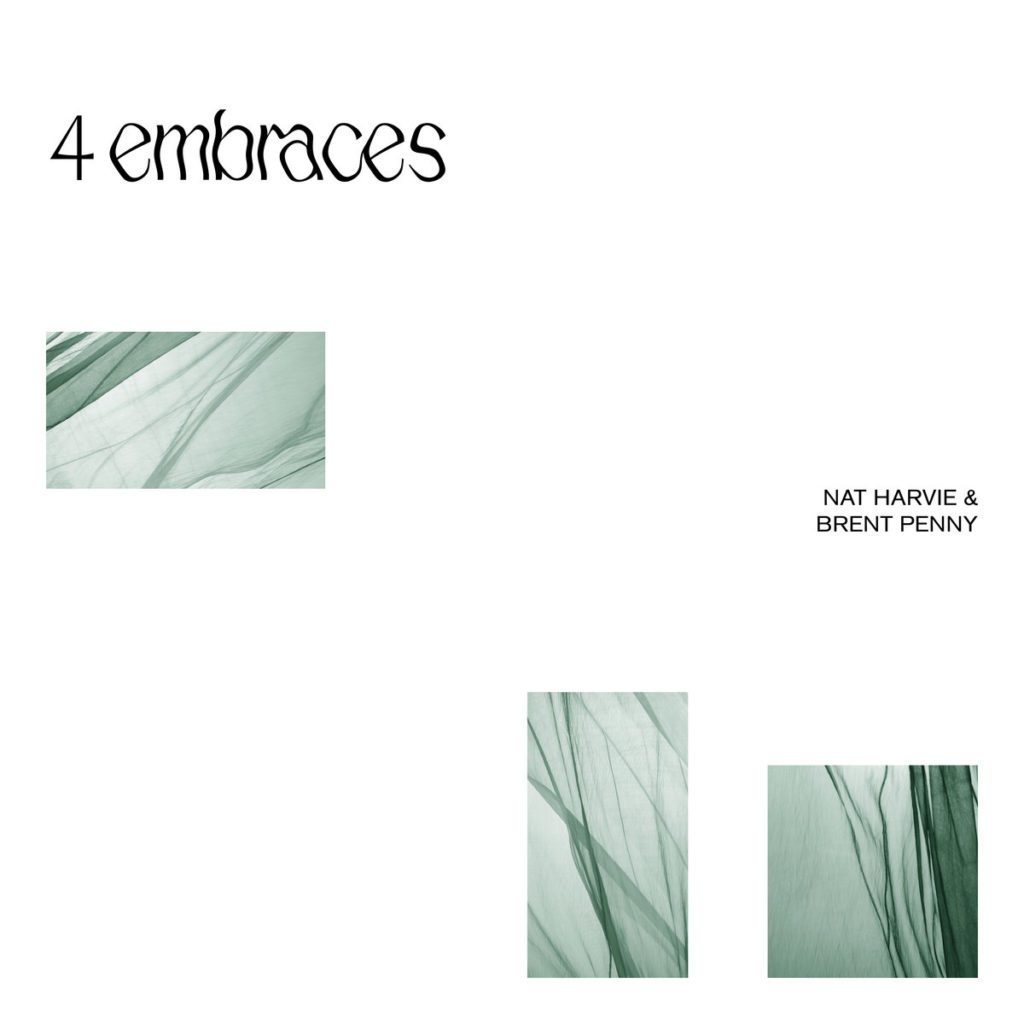 The first few times I heard 4 embraces, the new four song EP from Minneapolis-based Nat Harvie and (formerly) local artist Brent Penny, I kept having to go back and re-listen to remind myself of the details. It's not by any means boring music (quite the opposite in fact). The music does have a hypnotic quality to it, however, that it's very easy to lose yourself in. Upon putting the EP on it was not unusual for me to emerge roughly 17 minutes later with little memory of the music but having meditated very deeply on something that had been at the back of my mind.
I don't mean this as a disservice but rather high praise. 4 embraces is (at least for me) an open ticket into the unconscious mind. It consists of four tunes – three of which are ambient/experimental music and one that is spoken word. The music is a dreamy, transcendental wave of electronic distortion, sublime synth melodies, and additional sound that ranges from sampling to guitar and saxophone (provided here respectively by guests Alan Sparhawk of Low and Cole Pulice of Iceblink).
Harvie and Penny, both of whom also record individually under their own names, collaborated to lay the tracks' foundations way back in September of last year and the rest was fleshed out in several collaborative sessions (that included Sparhawk and Pulice) in Duluth. Harvie mixed and mastered the recordings later that Winter in Holly Hansen's (Zoo Animal) Saint Paul studio Salon. The work has been ready for release for some time but was plagued by distribution delay that initially pushed back the release date.  The follow up date was scheduled for right in the middle of the uprising around the police murder of George Floyd, and was subsequently moved further to July 21st (for obvious reasons).
It has been a long time in coming and now, at long last, one of this year's best releases is available for public consumption.  You can stream/purchase 4 embraces below or also head over to the bandcamp site.
— Jon