Review: Brigid Mae Power's "The Two Worlds"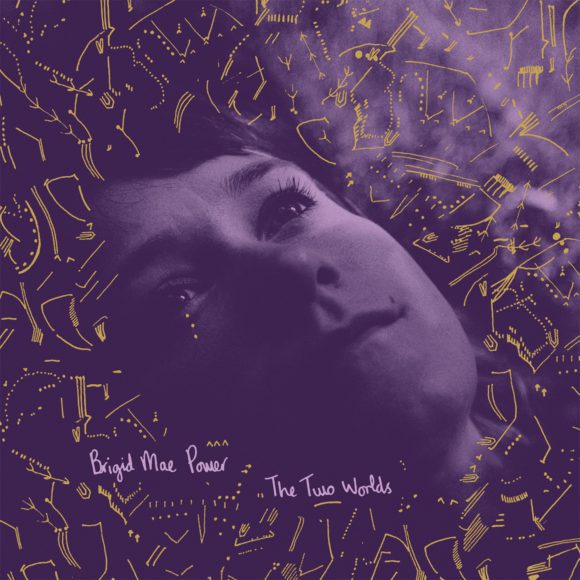 For her most recent record, The Two Worlds, artist Brigid Mae Power relocated back to her native Galway. The transition shows in more than just the style, which skews slightly more traditional Irish than her last self-titled effort. It's also apparent in the record's lyrics and mood, which Power says were informed by how repressive the environment of her home country can be (by contrast the last album was recorded during a sunny Oregon summer).
While neither the new or past records exude a disposition that could be described as 'sunny,' the lyricism of The Two Worlds certainly feels the more frustrated of the two, particularly standout "Don't Shut Me Up (Politely)," in which Power rails against someone attempting to squash her spirit. While not explicitly a reference to any topical movement, one can't help but feel the thematic bonds with what has been happening lately, particularly in the U.S., with women fighting back against sexism in a very public way.
Differences aside, fans of Power will still very much recognize her sound, a kind of ethereally dreamy, drone-inflected, and melancholy folk. She utilizes some guitar, accordion, piano, and strings, but alongside the relatively spare accompaniment the artist's vocals are the real star. Hers is a haunting alto with an extensive range and uncanny ability to project emotion.
According to the Power she did not have enough time to really finish many of her lyrics prior to studio time, and that feels evident in the way she occasionally fits words together in such a way that seems slightly unpolished. Rather than a detriment though, any chips in the facade lend to the raw, honesty of the sound, which is the record's biggest selling point. Two Worlds almost feels live a live album until you realize that occasionally Power is harmonizing with herself.
The Two Worlds comes out this Friday (2/9) via Tompkins Square. For fans of the last record (myself included) it's another beautifully somber trip into Brigid Mae Power's world. For the uninitiated, it should be a rare pleasure (and one that hopefully Power tours behind soon, stateside).
Pre-order The Two Worlds from Tompkins Square here. Follow Brigid Mae Power on Facebook here.
— Jon