Chill Out with the Ambient/New Age Tape 'Moss King' from Moon Glyph Founder Steve Rosborough's Omni Garden Project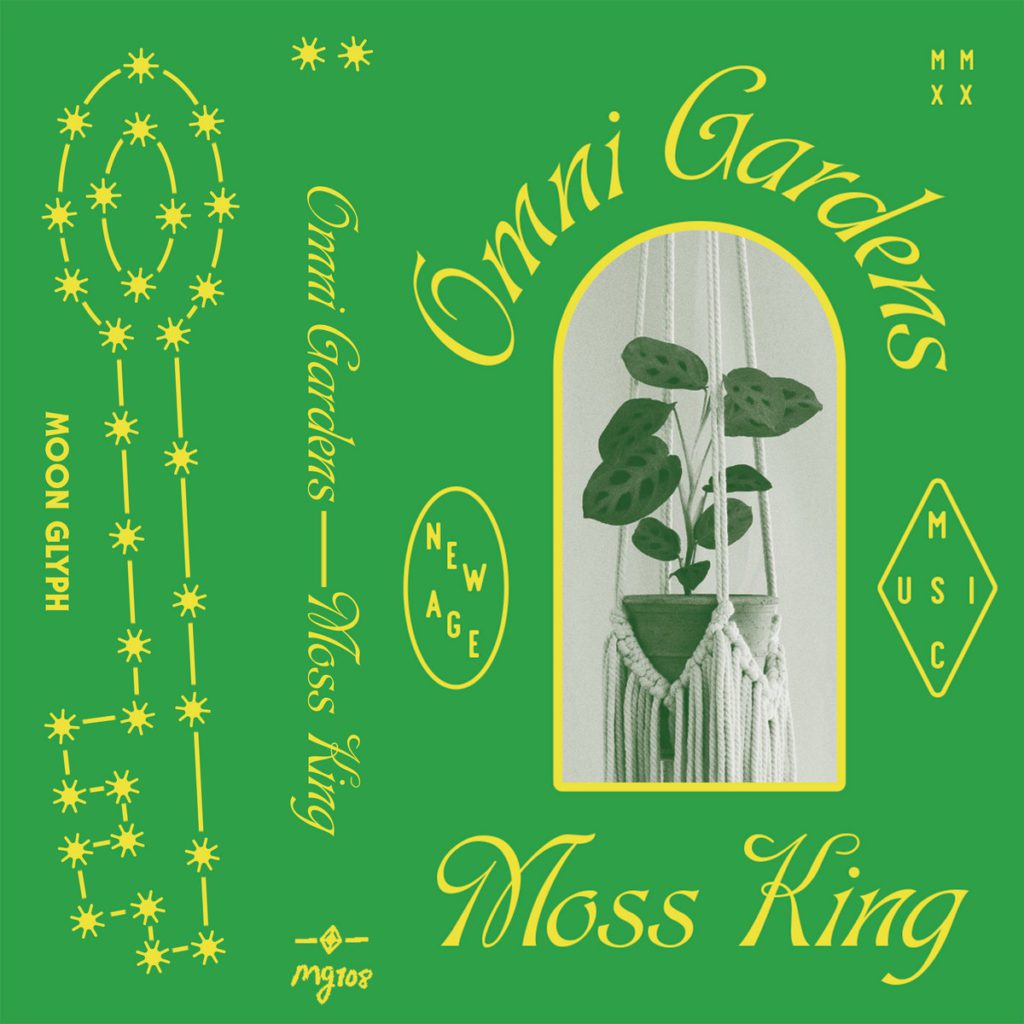 Steve Rosborough has not only guided his label, Moon Glyph, through a stretch of over 100 great releases that have lifted up outsider artists from Minneapolis to the West Coast and across oceans, but he also finds time to dip his toe into ambient/new age electronic music soundscapes under his nom de plume Omni Gardens. We loved the first tape he put out as Omni Gardens – the shimmering Holodeck Records released 2018 West Coast Escapism – and we were excited to see a new release on his own label last month.
The new CS, Moss King, is 10 tracks of hazy, meditative new age music that was recorded during our COVID lockdown and is a much need reprieve from the stress and tension that seems to dominate our world. I'm not saying this tape will help with your family who won't mask up and socially distance, get rid of our evil moron president or fix any of the other numerous problems eating away at our society, but it's at least been a balm for me at the end of long, stressful days to help bring the temperature down a notch. If you're looking for a peaceful escape, give it a spin below.