Local Voices: Local alternative weekly The City Pages to shutter after 41 years in print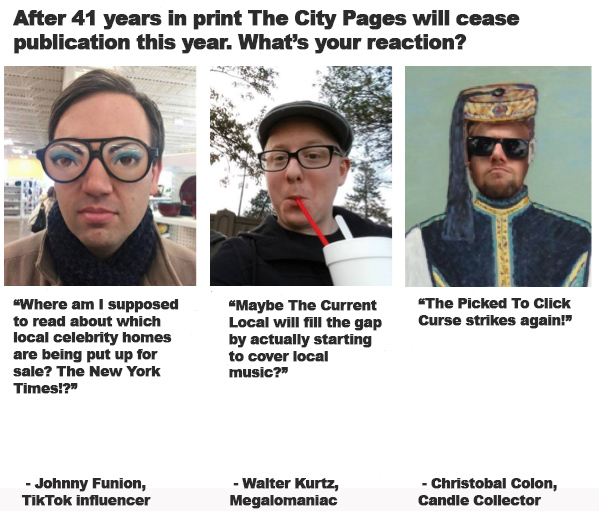 In all seriousness, we're going to miss the City Pages. There is not much local arts coverage left in the Twin Cities and it makes it all that much harder for local arts to thrive without media support. Plus we'll miss the time-honored tradition of bickering about Picked To Click (which we were privileged to contribute to every year as judges).
If you would like to help cushion the blow to the City Pages staff we'd highly recommend contributing to the GoFundMe drive they have set up to help them land on their feet.