Review: Nat Harvie's "Married In Song"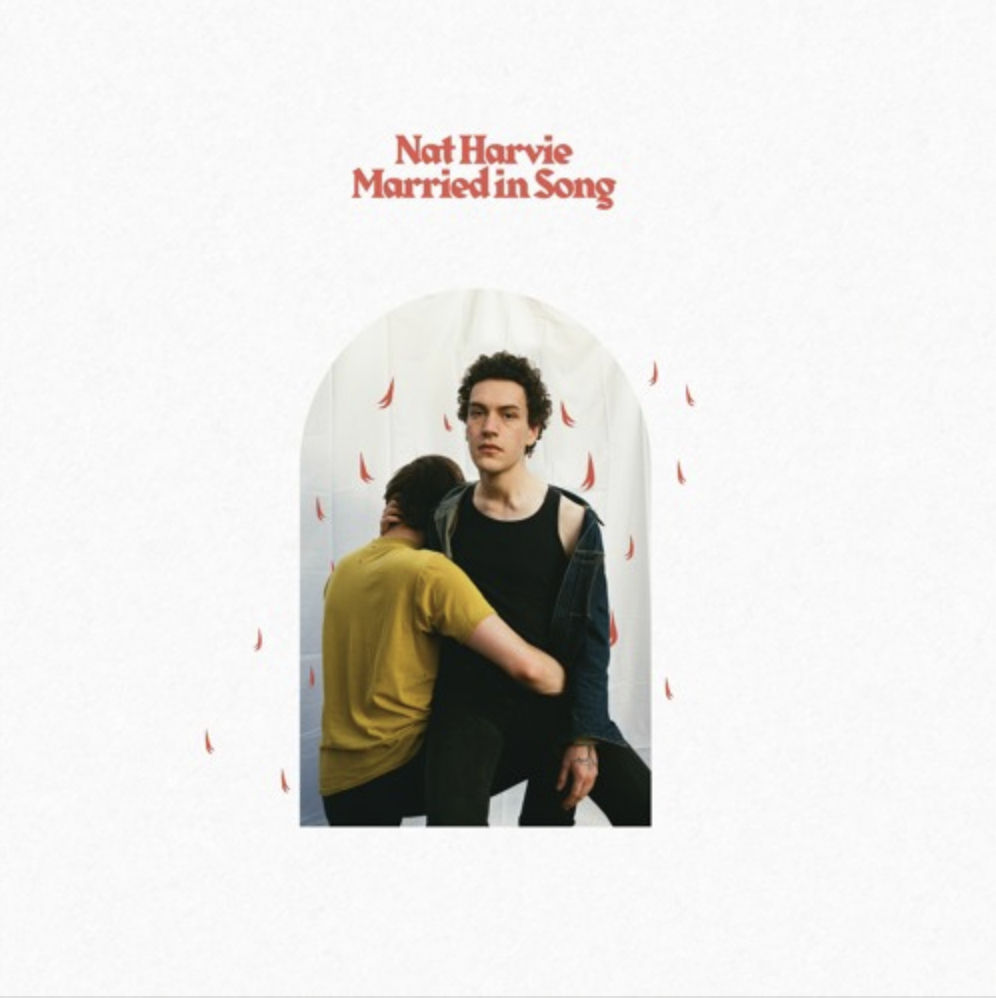 My initial reaction to Nat Harvie's new album, Married in Song, was that it is a pretty big departure from their previous work 4 embraces (which they recorded with Brent Penny). Where the previous work was geared more towards the ambient/experimental end of the spectrum, Married in Song is much more of a pop/rock record that really showcases Harvie's gifts as a singer/songwriter.
That being said, once I dug deeper into Harvie's back catalogue I realized that they have been honing both ends of this spectrum for some time. If anything the new material is just a new swing in the pendulum in a back and forth motion that Harvie has established as their modus.
Loss is a central theme in the new album as it was recorded in the period following the end of a relationship.  That sense of things coming to an end is very apparent in Harvie's lyricism and melancholy melodies.  So too though are themes of new beginnings and the confusion inherent therein. Whether intentional or not, Married in Song is full of references to those typical milestones of growing into adulthood – marriage, home ownership, kids, even pets. As they pass through a crucial time in their lives it feels like Harvie's loss is in some fundamental ways caught up in mixed emotions around these themes of domesticity and adulthood. 
Musically Married in Song is an alternative rock record that recalls in some ways the popular rock of the post-grunge early aughts. Harvie has a good ear for melody and accompanies their tunes with excellent musicianship, including the oaccasional string arrangement and guest musicians, the core of which are Nadia Hulett (NADINE), Rosalie Uggla, and drummer AndrewStevens (Lomelda, Hovvdy). Collaborators Holly Hansen (Zoo Animal) and Alan Sparkhawk (Low) also contributed, and the record will be released under Sparhawk's recently resurrected imprint Chairkickers' Union.
There is a lot of talent packed into Married in Song's scant seven tracks, but none more so than Harvie theirself who with this record has taken another step towards establishing themselves as one of the most promising artistic voices in Duluth (if not Minnesota).
Married in Song was released on 1/28  – you can purchase/stream it here.