Listen to Kassa Overall Genre Blending "Shades of Flu" Mixtapes (Show Friday in Minneapolis!)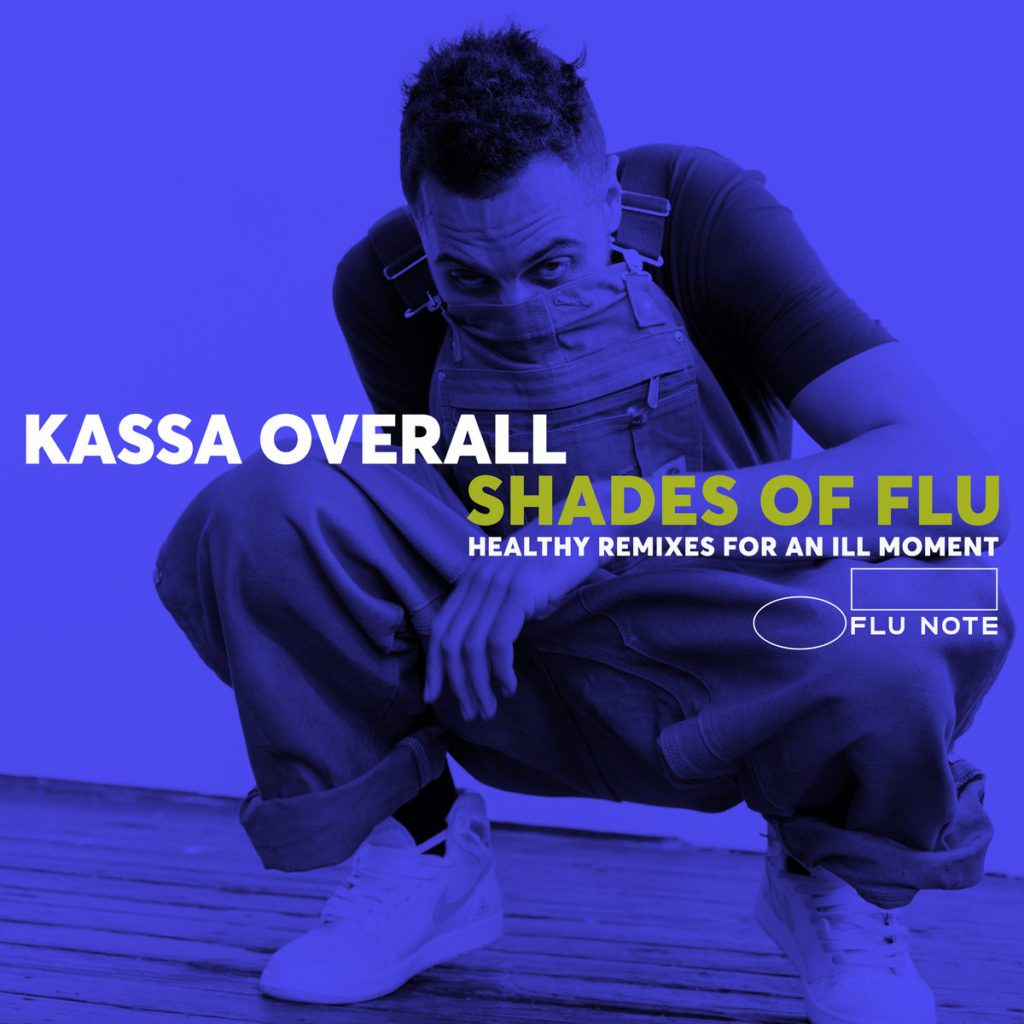 I first found Kassa Overall's music via his hip-hop/jazz/soul/everything-but-the-kitchen sink 2020 LP "I Think I'm Good," which succeeded at the blending of genres in a way most artists can only dream of. There is a richness in the musical collages created by the emcee-singer-producer-drummer that result in something where the sum is both equal to and great than the parts, allowing for many points of entry.
During COVID, he released two longform mixtapes (Shades of Flu and Shades of Flu 2, both below) that go both deeper and wider into his limitless vision of a new sound. Sounding both loose and totally planned, both mixtapes live up to the pun in the title, pushing forward jazz with new ideas that feature exciting explorations around every corner. There are some lo-fi beats, some rapping, some jazzy riffs, some warm pop. Yet all of it is anchored in a feeling of progress and refusing to be pinned in by any preconceived notions.
Making the records one long track each (vol. 1 is 37 minutes and vol. 2 is 49 minutes) forces the listener to not look for structure or songs, but instead live in the moment and try to enjoy the ride. Released during lockdowns at a time where many of us struggled to even focus, it's both a gift and a challenge to the listener to float in the moment. You'd be hard pressed to find a more enjoyable mix to get lost in then these two outstanding releases. You can stream & buy both via his bandcamp page below.
Kassa Overall will be hitting the Twin Cities this Friday for what should be an amazing show at the Cedar Cultural Center in Minneapolis with Sarah Maricha White. Doors at 7 and show at 8. More info and tickets can be found HERE.