Yeah Yeah Yeahs Keep It Professional at Sold Out Armory Performance
Yeah Yeah Yeah's front-woman and punk icon, Karen O, could not stop smiling last night in front of over 8,000 adoring fans packing The Armory in Minneapolis. Not even an issue with her ear monitor in the opening song could take it away. "We're professionals!" she said as she laughed off the temporary technical blip…and we were on our way to spitting off the edge of the world. Dazzling in a bright red flowing ribbony dress, elbow length gloves, and a pair of reflective glasses just a like a rock star does…Karen moved from each side of the stage engaging with the enthusiastic crowd, looking like she was in her favorite place on Earth.
With a decade having gone by since Yeah Yeah Yeahs last appeared in the Twin Cities in the First Avenue Mainroom, those ten years of pent up need sold this show out in a hot minute. On the release of their latest album, "Cool It Down", their first release on the label Secret Canadian and the 20th Anniversary of the 2003 classic "Fever To Tell", the set was heavy on these two albums.
The clear winner last night was their debut record, with performances of "Y Control", "Pin", and encore performance of "Date With The Night", and an inspired performance of "Maps" in which Karen O dedicated to a few local couples in the crowd. Karen O's voice carried a sense of vulnerability that resonated deeply with the crowd, creating a profound and intimate moment in the caverns of the venue, and many couples could be seen throughout the venue looking lovingly at each other, and kissing.
The band's chemistry in a live performance is palpable, with Nick Zinner's guitar riffs blending seamlessly with Brian Chase's powerful drumming. The NYC-based trio effortlessly moved from one song to another, no matter if it was a punk-rock anthem or a tender ballad. Coming out of the early 2000s DIY era in New York City, that spawned other bands like The Strokes, LCD Soundsystem, Interpol, it's great to see a majority of these bands still with the original members going strong. There is clear chemistry amongst the band mates, and the photos don't lie. On a personal note: I was able to check off a goal of seeing each of these bands live last night with YYYs being the final piece.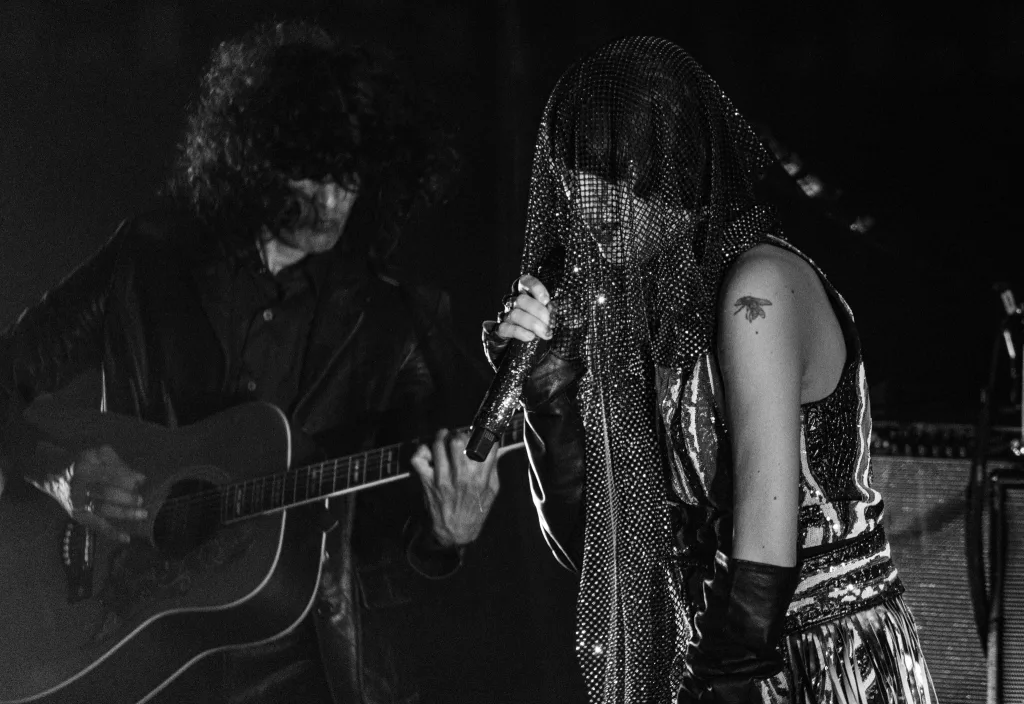 Other highlights of the night were an opening performance by Perfume Genius, who cameo'd on the YYYs most recent album in "Spitting Off The Edge of the World", and made a brief appearance on-stage during the song.  Perfume Genius performed a set that started soft and tender, and built into a crescendo at the end…as a perfect set up for the main act.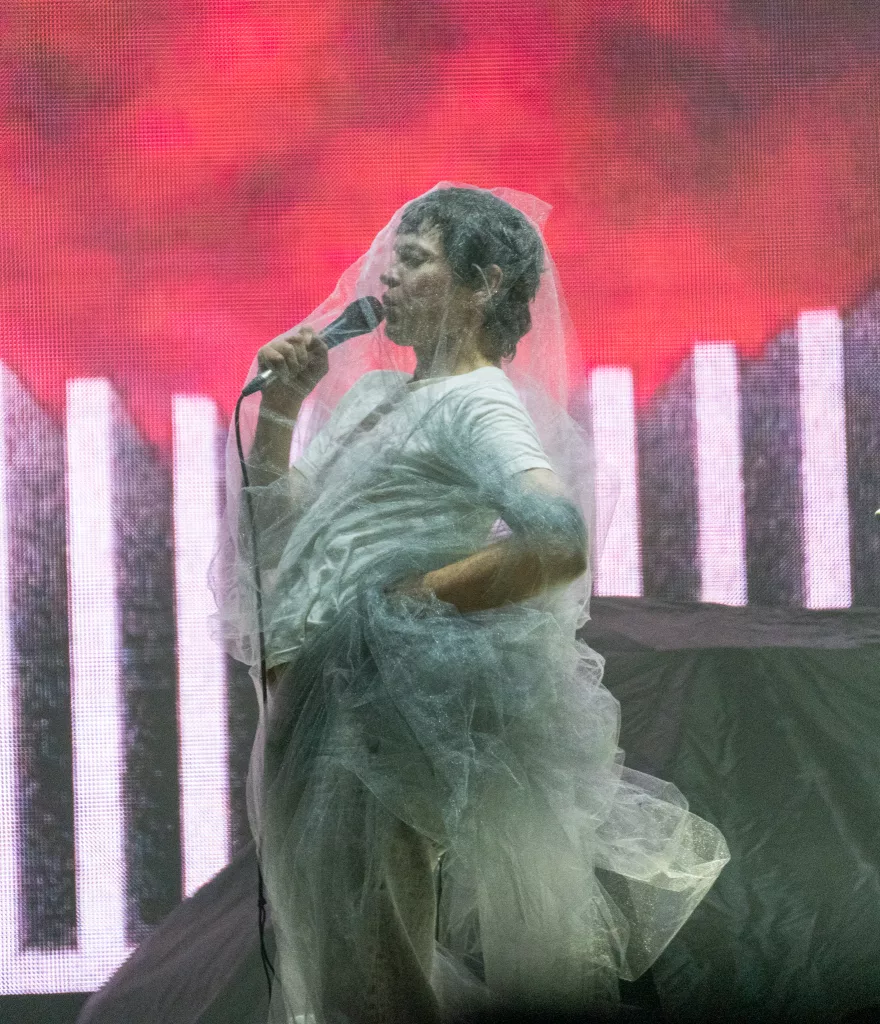 Karen O giving a shout out to the best independent venue on the planet, First Avenue, was great to hear.  We need to support our independent venues, which are essential in providing an platform for bands like the Yeah Yeah Yeahs to get to places like the Armory and beyond. 
Heads didn't roll last night, but heads were definitely blown. I'll be on my couch spinning some Yeah Yeah Yeahs today, exhaling from the energy of the moment last night.
Setlist
Spitting Off the Edge of the World (with Perfume Genius)
Cheated Hearts
Y Control
Phenomena
Burning
Zero
Fleez
Soft Shock
Lovebomb
Sacrilege
Maps
Gold Lion
Pin
Heads Will Roll
Date With the Night (encore)
Christopher Goyette is a live music and event photographer in Minneapolis.