Local Label Bumpy Bakes Up New Album from Ivan Cunningham's Freedom Pie – One Eye Closed/One Leg Lifted
Perhaps the toxic fog has been distracting me, because I totally slept on the May 26th release of One Eye Closed/One Leg Lifted (Bumpy, 2023) from Ivan Cunningham's Freedom Pie, an amalgamation of local players and performers crossing and crissing to fantastical effect. Please don't make that same mistake. Because it's great.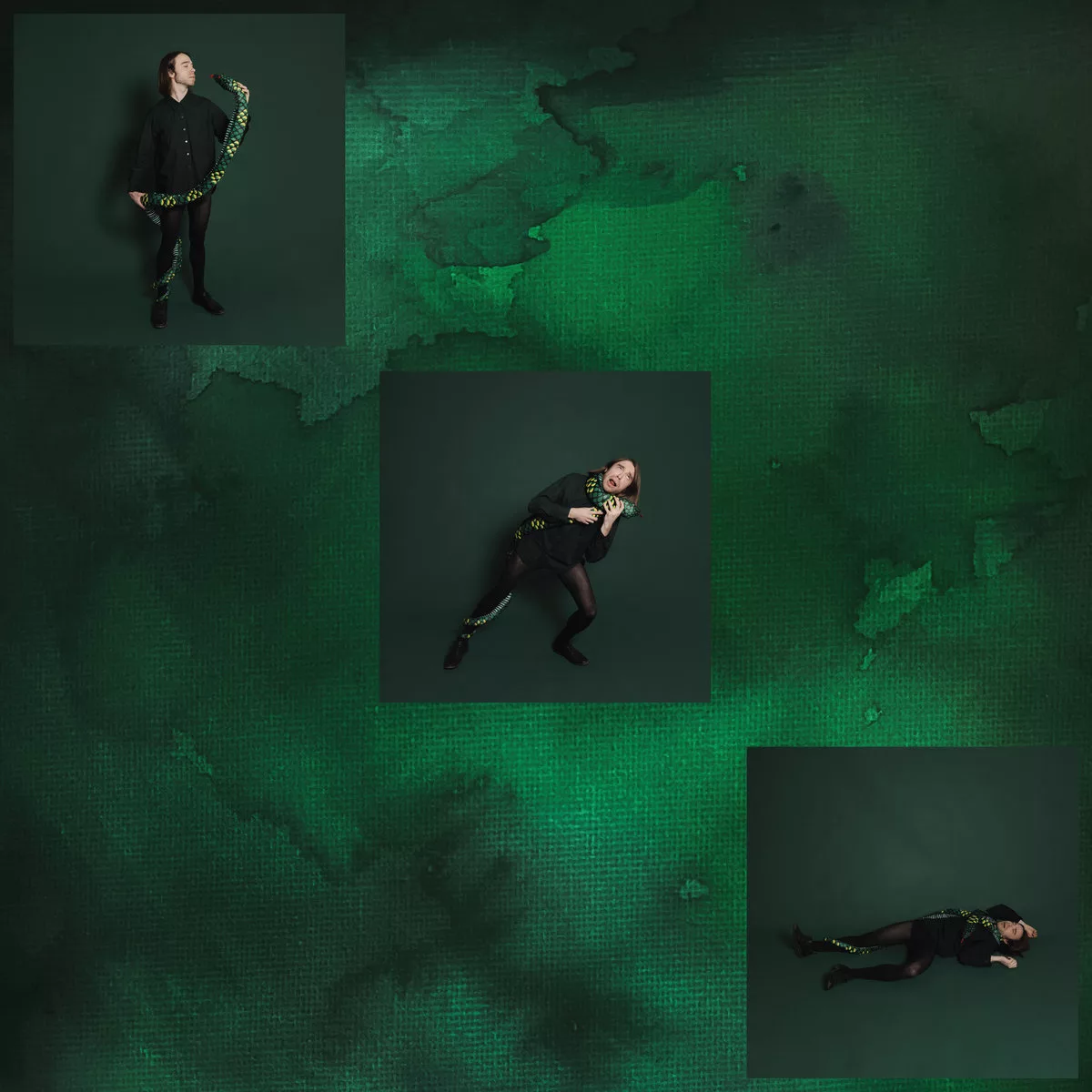 Ivan Cunningham is a young multi-instrumentalist bandleader flexing and fluctuating his talents around Minneapolis in bands like Mr. Zipp, Mal, Superbus Maximus, and Ice Climber. His accompaniment throughout One Eye Closed/One Leg Lifted includes George Cartwright (of Curlew), Sophia Deutsch (of Dahlheimer), Adam Wish-Werven (of Larry Wish & His Guys), Xochi de la Luna (of Ice Climber), Mariel Oliviera (of the Controversial New Skinny Pill), and many other talents from just about any "genre" of music you could imagine. Impatient types would probably try to peg ICFP down as specifically Jazz ("Out of my wheelhouse, not for me"), but there's more here than scale runs and dynamics. A…hell of a lot more.
Don't get me wrong — most people don't stop and think 'Damn, I wish Captain Beefheart was as technically proficient as he was imaginative'. I'm not stopping and thinking that, either; but a precedent needs to be established. S'all I'm saying. But instead of drawing from the well of Blues, let's say our source is the No Wave scene. Like…if DNA somehow convinced Sunny Rollins to sit in with them for a spell and he brought along Dave Brubeck, that would be close to IVFP…close. ("No Sleep, No Food, No Water", "Sturgeon Touch Pool" – I'm looking at you.)
Because as fabulous as the playing is ("Letter From Jiang Qing" and "Little White Death Ring" in particular feature some serious sax wailing and piano…pianoing), I feel the driving force of OEC/OLL is theatrical in nature. Poets and performers lend their hearts and minds as integral components to the music. Thoughtful pieces like these are meant to take the listener on an emotional journey through sonics. But a little alliteration never hurts.
"I Respect All of You" is a serious poetry slam out for blood, reflecting and deflecting the tribulations of connection; "The Snow Will Fall in White Like Santa's Bangs" may keep you up at night if you let it, and not just because of the downright smooth baritone vocals; and "Satan, You'll Sing No More Love Songs" serves as quite the meditation in flim-flam, as ritualistic as it is ridiculous. You'll often find a few of the featured OEC/OLL contributors at local improv outings or theater reviews throughout the Twin Cities, as a matter of fact. Every performance is earnest, bringing affective order to very unique individuals, which obviously serves Cunningham's arrangements beautifully.
Dynamism and inclusivity have made Adam Wish-Werven's Bumpy label a power player in the local music game, in my humble opinion. Cunningham's latest project is their twenty-third release in just five years of their soft debut, and their roster of rascals continues to expand for the better. Head over to the label's Bandcamp page for browsing and listening fun, and make sure to visit regularly because there's no stopping Bumpy now.
Adam Johnson lives in Minneapolis with his wife, cats, and guitars.