Broken Bells: Broken Bells Review
64/100
Many aspects of life are often maddeningly predictable. 2 +2 always equals 4. Sub Freezing temps and water make ice. Maybe I am completely out on a limb here, but I don't really look for that type of easy to define outcomes when it comes to music. When James Mercer (front man of the Shins) and Dangermouse make an album, I was hoping for something that sounded a little bit deeper or more antithetic than what resulted with their self titled Broken Bells LP. Mercer, who burst into mainstream music spotlight when his music was splashed over the silver screen via the Garden State movie, seemed like he was lost on The Shins 3rd LP, Wincing the Night Away. He even took the dramatic step to dismiss a few members of his band and left the future of the band up in the air. Mercer decided to try what seems to be the new detox for indie rockers looking to do something "different," which involves roping in the ubiquitous Brian Burton, better known to the music consuming public as Dangermouse.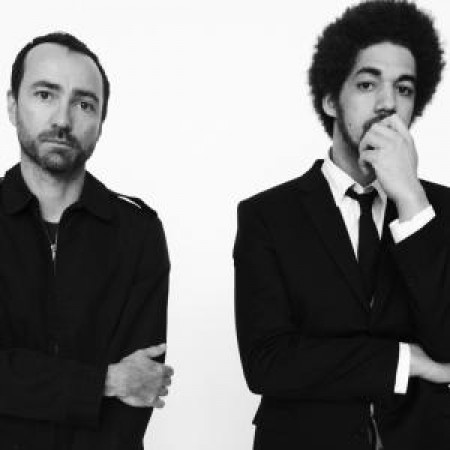 First single (and album opener) "The High Road" is probably the best mixture of the two artists sound on the album. Dangermouse slick and smooth production meshes nice with Mercers intricate vocal and guitar melodies, which often sound deceptively simple while hiding his great songwriting talents. Unfortunately for the band (and their fans), the rest of the album is all over the map. "Vaporize" sounds like classic Shins, while "The Ghost Inside" and "Citizen" really incorporate Dangermouse's well established slinky, funky, keyboard driven hip hop/soul sound. Some tracks, like "Your Head is on Fire" and "October," don't really sound like either, mostly coming across like a confused mix between two artists trying to find a common ground.
Broken Bells could be used as a compelling argument for both more and less collaboration between genre bending artists. On the high points, Dangermouse breaths new life into Mercers world weary songs, creating an exhilarating atmosphere for his literate rock tunes. At their worst, it sounds like a white guy trying to forcefully infuse hip hop into his music, even if it just really isn't working. The overall mediocrity of the album is especially disheartening knowing how great this project could have been, especially for someone like myself who has loved a good majority of both of their previous work.
Broken Bells- "The High Road" (free download from band's website)
-Josh Keller